I have a problem. I am totally addicted to girls hair accessories. I love to scour shops for new bows, every once and a while I find something so unique that I have to buy it. But, most of the time I can figure out a way to make them myself. I just can't afford some of the prices people charge these days!
A Mom's Take may receive a small commission, for purchases made through an affiliate link, at no cost to you. Thank you for supporting our site!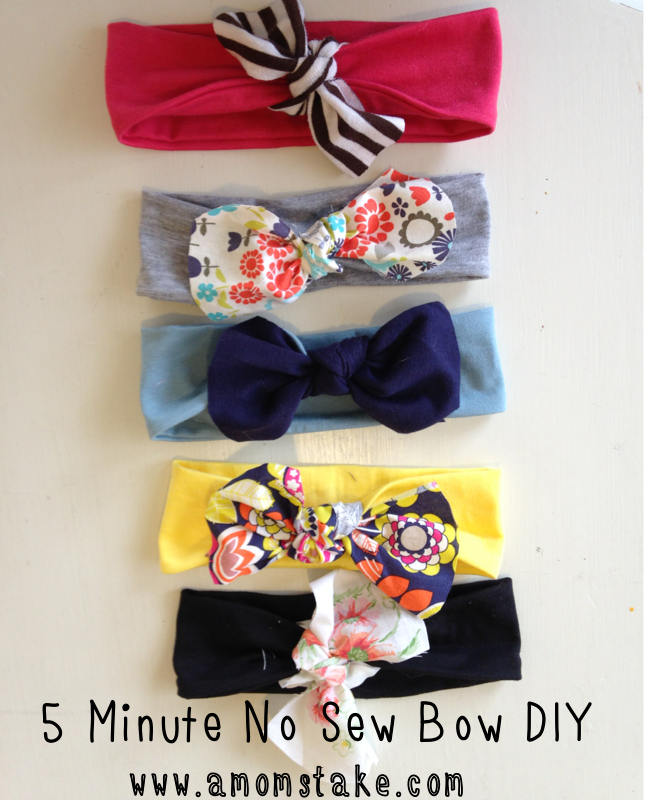 I am loving all these cute knotted headbands that I am seeing all over the place. You can find them online and they run anywhere from $8-20.
I made five today for less than six dollars! And honestly 5 minutes is pretty generous. I can make one of these babies in 2 minutes.
No Sew DIY Headband in Minutes
To make these No Sew DIY Knotted Headbands You will need:
Goody Comfort Fit Headbands $4-6 on Amazon for a pack of 6!
Scraps of fabric or old knit t-shirts.
Scissors
Fray Check (if you are using a non-knit fabric)
Go ahead and cut a rectangle of fabric about two inches longer than your headbands. If you are not sure if it is big enough, always lean on the bigger sign, you can cut off extra later.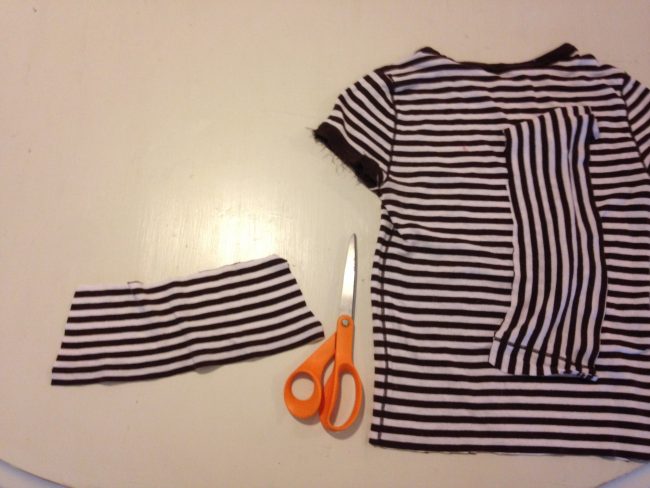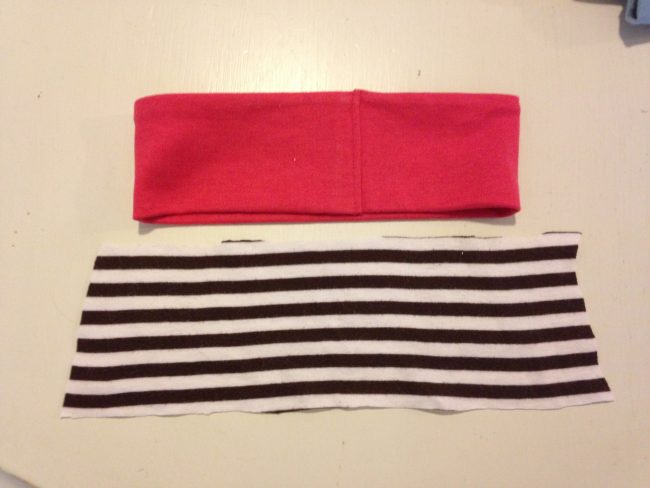 Place the strip of fabric under your headband, I like to put mine right under the seam so that it hides it later on.
Tie it in a knot. For really stretchy knits (like the one above) or thinner fabric, I tie mine twice. For a heavier fabric, like a quilting cotton, I only tie it once. Once you have tied it, pull and arrange the knot until it looks right.

If you have extra fabric go ahead and cut it off now. I also like to round the ties on mine, you can leave them square too. Whatever you like best.
If you did use a cotton fabric, run some Fray Check around the edge to keep it from fraying. You can do this before or after you tie it, just make sure you let it dry!
You are all done! I made all five of these headbands in under a half hour. The possibilities are endless and you can save a ton of money!
More Easy DIY Posts at A Mom's Take
Bubble Gum Glitter Homemade Slime