I received Thomas and Friends DVDs in exchange for this post. All opinions are my own.
Our favorite Little Blue Engine is back just in time for the holidays. The little conductor at your house would be thrilled to find a few Thomas and Friends DVDs from HIT Entertainment in their stocking this year!
Santa's Little Engine
This fun holiday movie features several Thomas episodes filled with snow and festive antics on the Island of Sodor. Thomas helps Sir Topham Hat be Santa for the Christmas fair, he gets stuck in the snow because he wont wear his snowplow, All the engines have to find a new place to sleep when the turntable at Tidmonth sheds becomes frozen, Diesel ten takes Christmas decorations from Tidmonth Sheds and puts them in the Dieselworks, and Gordon finds out that he might need some help getting through the snow.
Episodes Include:
· "Santa's Little Engine"
· "No Snow for Thomas"
· "Frozen Turntable"
· "The Missing Christmas Decorations"
· "Snow Tracks"
DVD SPECIAL FEATURES
· Sir Topham Hatt's Frosty Friend Game
· Guess Who? Puzzles
Thomas and Friends Movie 3-pack
What could be better than a full length Thomas and Friends movie? 3 of them in one pack!
Join Thomas as he befriends a quiet engine named Luke in Blue Mountain Mystery. Will he be able to solve the mystery behind his new friend? or will Luke be sent away from Sodor forever?
Thomas is happy to help and when a friends gets in trouble at the Search and Rescue center Thomas saves the day. He is rewarded with a trip to the mainland but something goes wrong. When Thomas goes missing Percy is determined to find his best friend in Misty Island Rescue.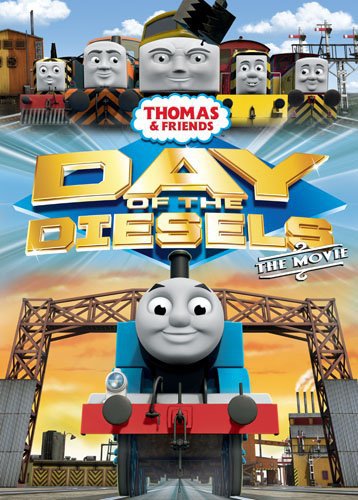 Belle and Flynn are the fire engines on Sodor, they help Thomas and Percy save the day when a fire breaks out. When Thomas starts spending time with his new friends Percy begins spend time at the Dieslworks, where those devious diesels have their own ideas about how things should be on the island. Day of the Diesels is full of excitement and adventure!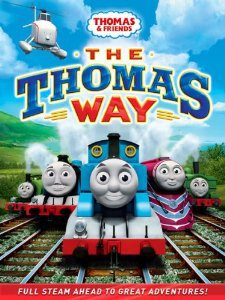 The Thomas Way- Join Thomas and his friends in his newest release. This collection of episodes from Thomas and Friends include some of his newest friends from The King of the Railway DVD and my little guys was so excited to them all in action again! I thin Caitlin and Luke (from Blue Mountain Mystery) are his favorite trains at the moment! This DVD is a sure hit for any Thomas fan! Episodes included are:
The Thomas Way
The Switch
Percy's Lucky Day
Calm Down Caitlin
The Lost Puff
Luke's New Friend
All of these DVDs can be found on Amazon here.