I received PNP products in exchange for this post. All opinions are my own.
Is there anything more magical than Santa. My little guy is almost three I and I can't believe how much he already understands and loves everything about Santa! It is so cute to watch his little eyes twinkle with excitement as he takes in all the sights and sounds of the season.
Our family participates in an advent countdown each year that involves activities and service projects each day until Christmas. They don't get little gifts each day, instead I choose activities that we can do as a family. One of the first activities we do each year is write our letters to Santa, and one of the days following activity, is to hear his reply.
Here is where Portable North Pole or PNP comes in. What better way to enhance the magic of the holidays than to have a personal message from Santa!? In the past we have always used the free version, which is awesome, but this year we had a chance to try the Premium video. It is worth every penny, and at only $3.99 it's really only a handful of pennies!
You can also have him call your child on the phone to talk to them. This Santa's Phone Call also costs $3.99 or you can buy them in bundles at a lower per call rate. Santa calls with a personalized message for your child with their name and age, it is really cute. Because my kids are so young the video was a better fit for them, but for an older child the phone call is just perfect as well!
PNP takes your child straight to the jolly man himself. He then shows your child around the north pole and gives them a sneak peek at all of the things that go on behind the scenes. Using details you provide and pictures he walks your child through their year and determines whether they have been naughty or nice.
PNP's Santa is just so adorable! He is out of the story books for sure. One of my favorite parts of the customization is when you type in your child's name it clarifies the pronunciation, because of course Santa has to say your name correctly!
When the day came for Santa to reply to my kids letters, we sat them down and played the video on the TV. Words cannot describe how excited my almost three year old was. He literally stared at the tv and responded to all of Santa's questions and comments. He was so excited and mesmerized that I totally teared up. The magic of Christmas is the best!
He watched the video on the laptop two more times and was no less excited each time. He was thrilled when he saw his nice certificate, and ecstatic when his little sister received her personalized letter from Santa as well. Our Elf on the Shelf will be bringing his Santa coloring book any day now, and it is so cute!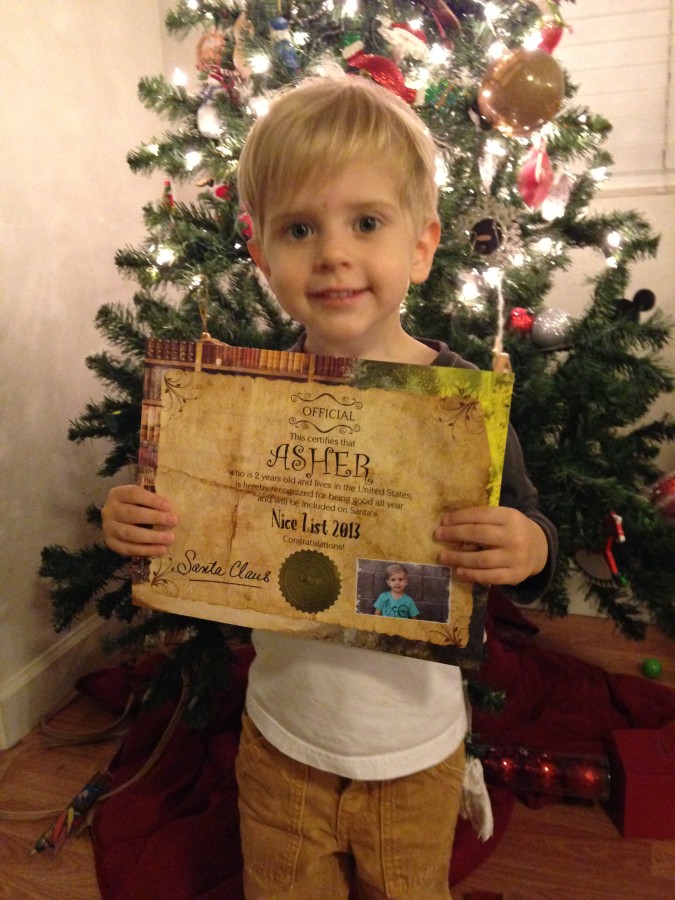 PNP has so many fun options for you to help enhance all the wonderful magic that surrounds this season. Head over to their website to try everything out and add some extra excitement to your holidays this season! You can also find them on Facebook, Twitter, Pinterest, and YouTube.