When we were updating our Master bathroom, we didn't want the plain boring towel rods that you find in stores. We wanted something that would be as beautiful as the other ideas we incorporated into our small bathroom design ideas. We had a piece of leftover 1 3/8″ curtain rod dowels from adding the solid wood rods in our bedroom and we had a moment of inspiration and decided to go for it and create our own DIY Towel Rack!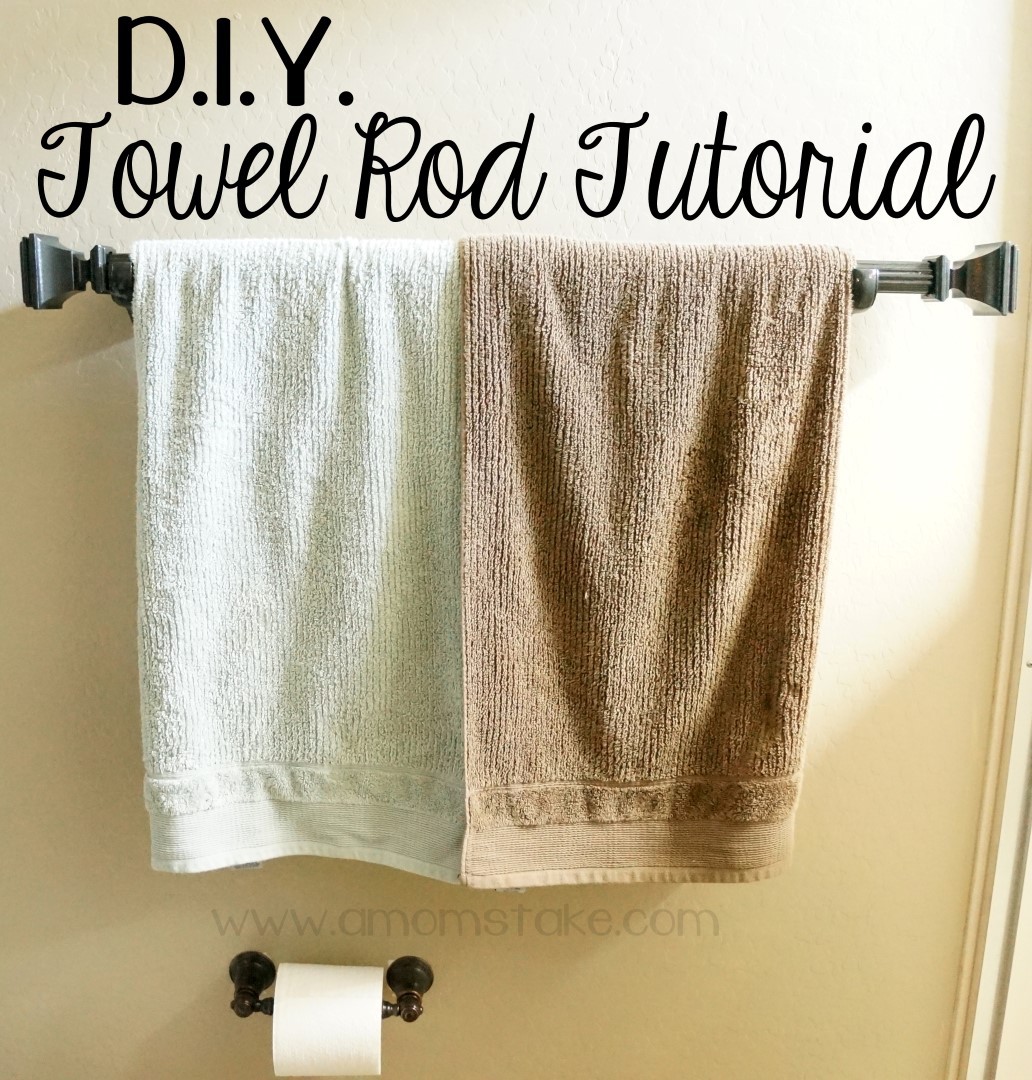 You will need a 1 3/8″ curtain rod solid wood dowel. You will be able to find these over in the curtain section of your local Lowe's or other hardware store. You will also need to pick out two end cap pieces and a set of two rod holders. You can optionally choose to spray paint your pieces as well, if you want to. Our rod was a red tinted color and everything in our bathroom had solid black accents, so we spray painted ours and love the look! You will only need to spray paint if you need a different color than the dowel options have available.
If applicable, spray paint all of the pieces with even coats applying a second coat before the paint dries, if necessary. We applied a matte base coat and then applied a second coat using a premium spray paint with a textured, hammered finish that we really like. Allow all of the pieces to dry fully before assembling.
Make sure to use sturdy wall anchors that can support a ton of weight so you never have to worry about a broken towel rod. That's what started our whole DIY towel rack project in the first place, our 2 year old broke our last towel rack from pulling on our towels. We use Toggle bolts that are extremely more durable than basic anchors. We use those toggle bolts for absolutely every project since we first tried one! They are awesome!
Once your rod hanger brackets are secured to the wall, place your rod onto the hangers and center your rod. You can then screw a small screw from the hanger into the rod to secure it into place so it won't slide or come off of it's hanger.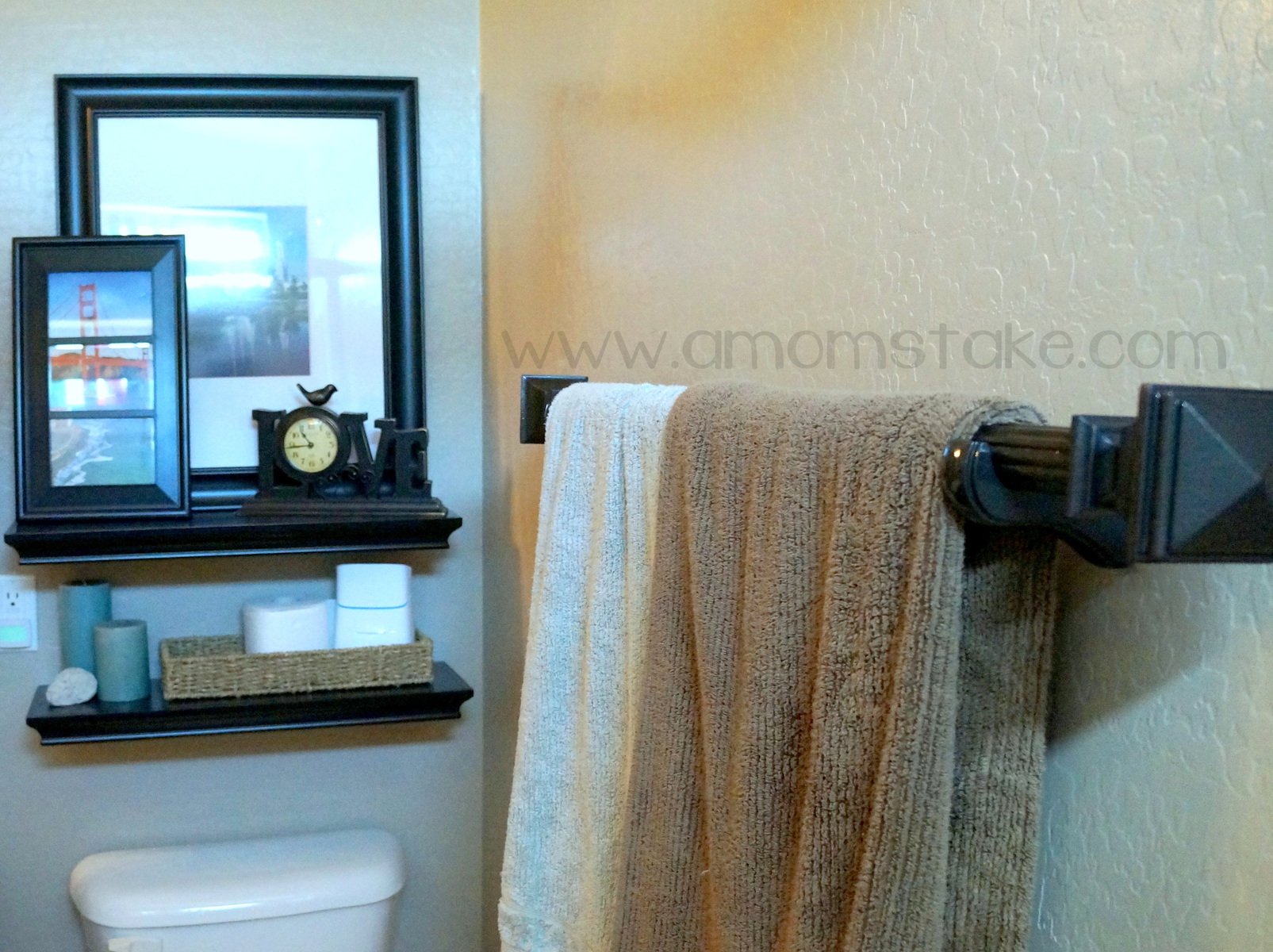 We absolutely love our custom made towel rack! It's wide enough to comfortably fit two towels where as most towel racks are so narrow it's hard to fit two on. Of course, since we made it ourselves, the rod could have been as long as we wanted it to be for the space we had available. The rod looks so professional and classy compared to a skinny, wimpy store bought rod. It really completes our whole bathroom look.
To see more of our bathroom, check out our How to Frame a Mirror Tutorial which is an absolute MUST-DO if you have a plain builder installed mirror. Then, see our whole bathroom makeover!