I'm completely afraid of spiders. Both me and my husband are. It's sort of funny whenever we spy one in our home because we both turn to absolute babies begging the other to take care of it for us. And there is nothing worse than finding a trail of ants marching into your home to retrieve those tiny crumbs that you can't even see! It's common to see them trailing around out on the front driveway, too. With this simple solution, you can help keep your home protected naturally with a non-toxic solution! This DIY spider and ant repellent uses just 3 simple ingredients!
Spider & Ant Repellent Spray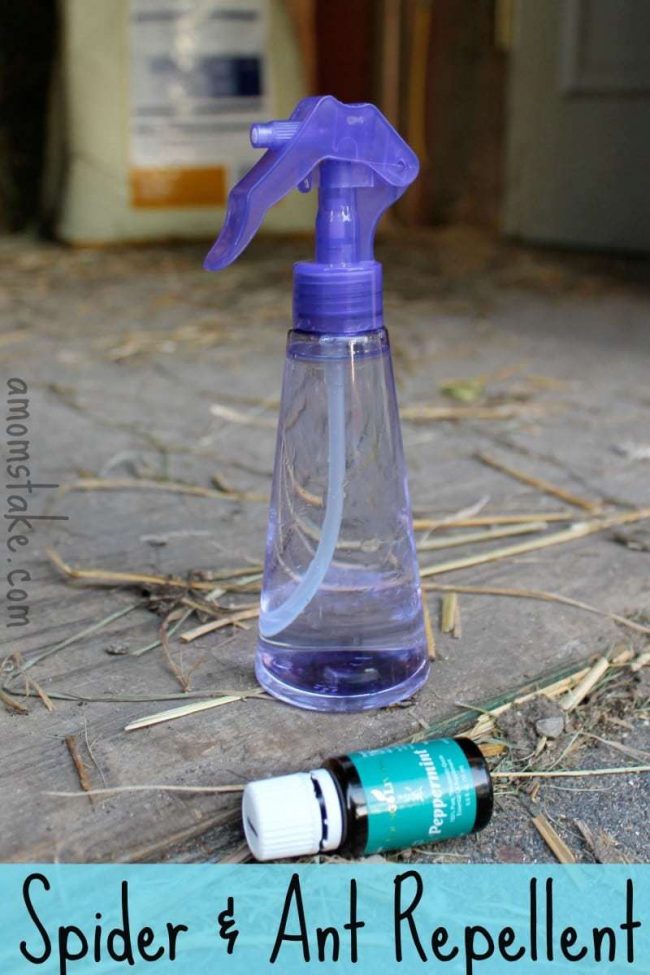 Ingredients:
Directions:
Place all ingredients in a spray bottle and shake well. Spray where spiders, ants, earwigs and other bugs are a problem.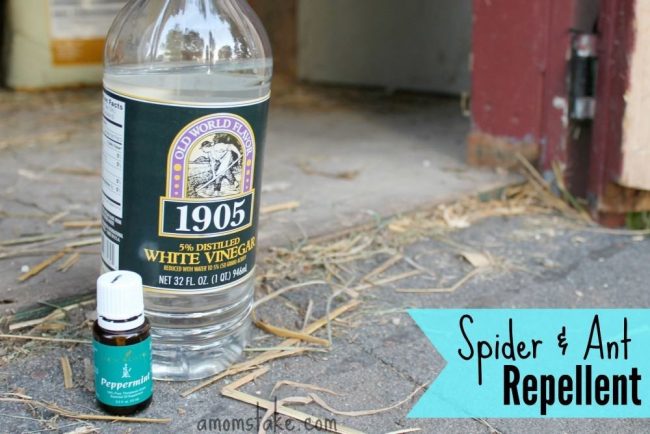 Reapply every 2-3 days or after heavy rains.
It's really that simple! The peppermint essential oil has a natural ability to ward away annoying pests and insects. They are turned away from the smell, yet it's a scent that won't bother you one bit!
You can get a large 4 oz bottle of Peppermint essential oil from Amazon for around $12 and it will last you for a really long time for tons of different uses like soothing sore feet — just use a little bit of epsom salt and a few drops of peppermint oil in a foot bath. Peppermint has been known to boost mood, reduce fatigue, curb appetite, and even help with heartburn and nausea! If you've never tried essential oils before, peppermint is the perfect place to start!
What other tricks do you have for keeping ants and spiders away?