Our entire family lives in flip flops all summer long. It's the easiest thing to slip on and off at the pool, the park, the mall, the zoo, but we all get pretty sick of how boring the flip flops are. And as summer starts, days can seem long, and I hear lots of "I'm Bored!" We needed a fun activity to work on this summer, and wanted some new, fancier flip flops, so we decided to try and make water balloon flip flops to spruce them up a bit.
How to Make Water Balloon Flip Flops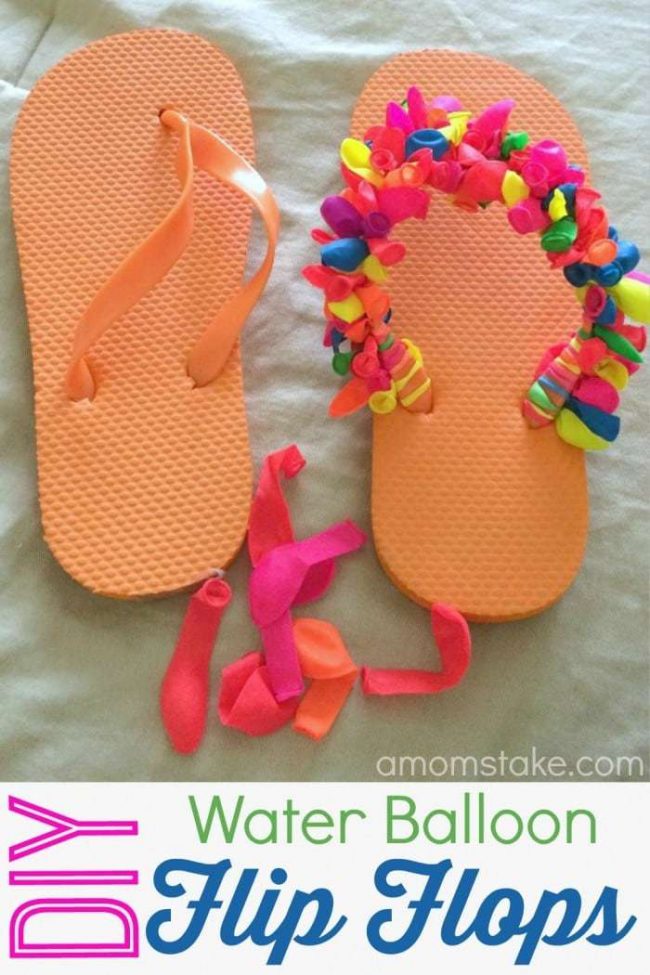 What you'll need:
Once you have the colors you want, all it takes is a lot of knots! Each water balloon needs to be double-knotted so it won't come undone as you wear your cute new summer water balloon flip flop sandals. I think this is great work for kid fingers. It might take a couple sessions of tying, but they'll love watching the progress.
After you tie a couple balloons make sure to squish them down to the end to give the flip flops the fluffy look. This is where you get into the 200+ water balloons. The flip flops tend to look pretty sparse if you don't squish a lot of them on each side.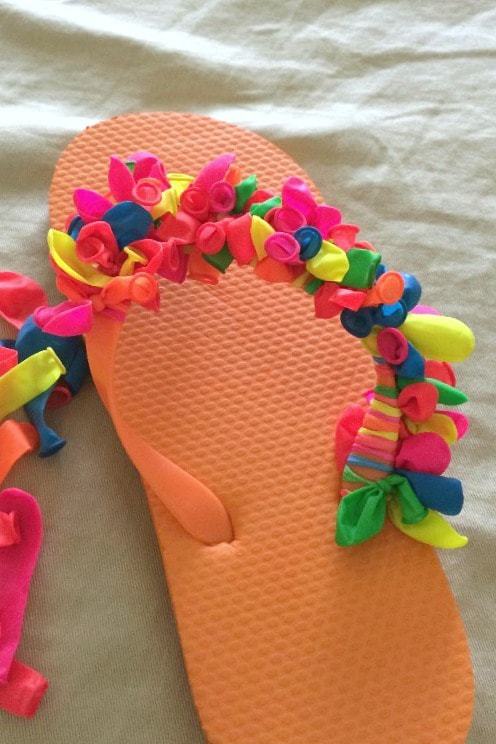 You can mix it up with all the same colored water balloons or organize the colors to have a rainbow. You can purchase solid water balloon colors (ie. All purple) or get the variety pack and sort out the different colors. My kids liked the variety of colors all mashed together the best.
After we got one side done, we all needed a break for our fingers before we started the other side. It wasn't long before we had some super-cute new sandals for the summer! Straight through, it probably took us about two hours to complete one pair of flip flops (we did 4 30-minute sessions). Everyone loved their finished product and wore those new sandals with pride everywhere we went!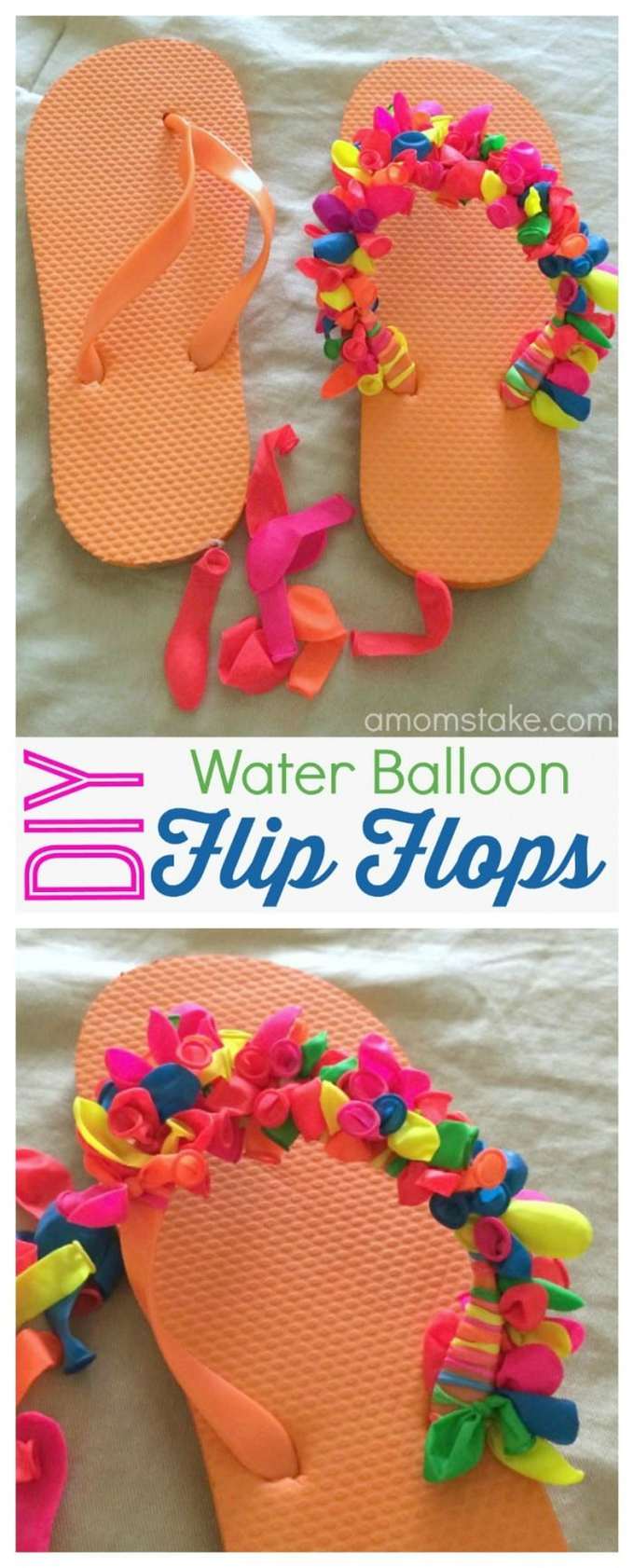 My kids asked if we can do this to our flip flops every summer, and I'm all for it!! They take a little bit of time because of all of the knot tying but what's more summery than water balloons and flip flops?
How else have you spruced up boring flip flops?