This post is brought to you by Ronco Pasta. I received compensation for this post. Opinions are my own.
Living in Phoenix has it's perks. One of them is free citrus throughout the winter months. So many homes have citrus trees and can't consume all the fruit they produce. We are always blessed with lemons, grapefruits, and oranges. I like using fresh lemon juice to make lemonade or to use in recipes like lemon muffins or lemon chicken.
However, a big pile of lemons on our counter is unsightly and they don't store well for too long fresh. In order to store lemon juice, we juice our lemons and freeze the juice. It makes it easy to have fresh lemon juice always ready to use.
How to Store Lemon Juice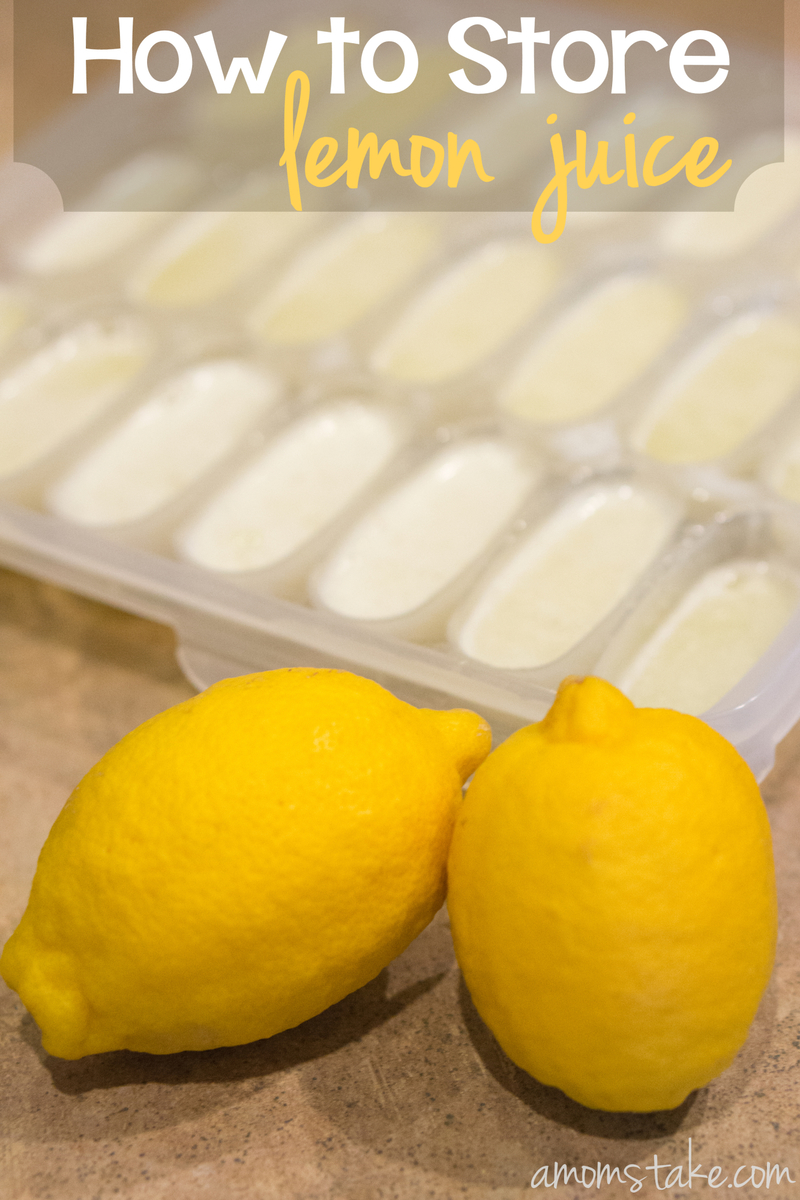 You'll need:
10-12 Lemons
2 ice cube trays
Knife
Juicer
Quart sized freezer ziploc bag
If you have a high quality that can separate pulp, you will get a ton of extra juice by peeling your lemons. Start by cutting just through the skin of your lemon. Peel back the skin leaving a whole lemon remaining.
Toss your lemons into your juicer to express the juice and separate out the pulp. If you don't have this type of juice, your can alternatively cut your lemons in half and press them with a handheld or open juicer, you just may not get the full amount of juice per lemon.
Next, pour your fresh lemon juice into your ice cube trays. You can fill your tray openings completely full or partially, considering how much juice your recipes typically call for. My tray allows for 2 tablespoons of juice per cube.
Freeze your lemon juice overnight. Once your juice is frozen, remove your lemon juice cubes and store them in a freezer safe ziploc bag. Use your lemon juice within 3 months.
Show Us Your Shortcut Contest
Ronco Pasta has made their own shortcut! They have introduced pasta perfectly sized to fit in a pot. No more spaghetti noodles sticking out beyond your pot or breaking your noodles just to get them to fit.
In celebration of their newest pasta, they are running a "Show Us Your Shortcut" contest on Facebook!
Anyone can submit their own shortcut and enter for a chance to win $500! Or, vote for your favorite shortcut daily for a chance to win weekly $100 prizes! I would really appreciate votes for my entry!
We got to give the new Pot-Sized pasta a try. I loved not having to break the long noodles, which always sends pasta bits everywhere. It was as easy as open up the box and adding the perfectly sized noodles right into the pot. It even let me use my smaller sized pot, saving me energy.
What is your favorite kitchen shortcut?