In my effort to make sure my kids get fed and I get to eat sometime too, I have turned to freezer and crock-pot meals. I tried out this Swedish meatballs crockpot recipe and my kids loved it.
Do any of you get as busy as I do? Full-time school, full-time wife, mom and part- time work has me on over load. Since starting at the University, most of my classes are at night now. That means that mom is no longer home to make dinner a couple times a week. Even though my husband is a good cook, that doesn't mean he's making dinner either. Therefore, my kids go to unhealthy, easy things they can make themselves like Ramen, Mac and Cheese or leftovers.
Since my family enjoyed it so much, I've decided to share it with you.
Crockpot Swedish Meatballs
Crock pot Swedish Meatballs Ingredients:
1 Can Beef broth
1 Can Cream of Mushroom Soup
1 Packet Onion Soup
2 lb Bag of meatballs
2 Tbs Steak sauce
8 oz Sour cream
Egg noodles
Mix the broth, soup, onion soup mix and steak sauce in the crock-pot.
Next, add the meatballs and cook at desired time for whenever you need it done.
After your crockpot Swedish meatballs are done cooking, stir in the sour cream. Cook the noodles separately when you're ready to eat
Finally, spoon over cooked noodles and enjoy!
Being busy stinks sometimes, but making use of the crock-pot makes life easier. If you haven't gotten into using yours, you really should start. There are a million different recipes online. Almost everything you cook for dinner can be made in the crockpot. Dump it in and eat when you're ready. Make your life easier and give it a try with these Swedish Meatballs crockpot or slow cooker recipe a try.
Crockpot Swedish Meatballs Recipe
Swedish Meatballs Crockpot Recipe
A little bit of tang with a whole lot of yum. This Crock pot Swedish Meatballs recipe is super easy to make in your crock-pot for those busy nights. Throw in the ingredients and let your crock-pot do the cooking. This recipe is sure to be a family favorite.
Author:
Aubrey at A Mom's Take
Ingredients:
1 Can Cream of Mushroom Soup
1 Can Beef Broth
1 Packet Dry Onion Soup Mix
2 Tbs Steak Sauce
2 Lb Meat Balls
8 Oz Sour Cream
Egg Noodles
Directions:
Add the first 4 ingredients to the crock-pot and stir them together
Dump in the meatballs and set to desired cook time
Cook the noodles separately as directed on their packaging when you're ready to eat
Spoon the crockpot Swedish Meatballs over the cooked noodles and enjoy
Head over to see our super easy Slow Cooker Taco Soup next!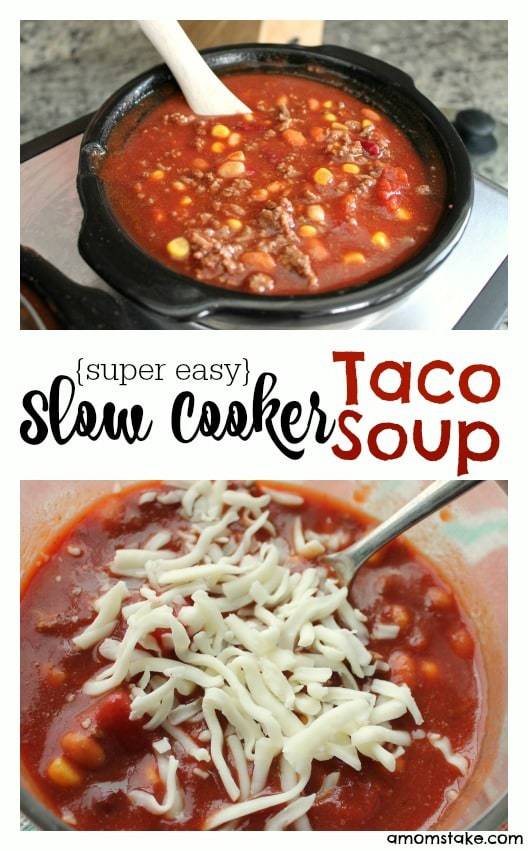 What do you like to serve your crock pot Swedish meatballs over? Rice, mashed potatoes, noodles?