As summer is quickly approaching, so are all the patriotic holidays! It's time to start touting the red white and blue! For a really cute, and incredibly cheap and easy, way to decorate for the 4th of July or any other patriotic holiday, you can follow along and make your own Patriotic DIY Candy Dish! Or, use this tutorial as inspiration to come up with your own spin with your favorite colors!
You'll need:
Glass dish
Glass gems
Hot glue gun
Hot glue
Candy!
I found my really cute star candy dish and the two sets of glass gems at Dollar Tree. I would look at whatever dollar store might be local to you. This whole project cost me just $3! I picked up two sets of the glass gems, because I wanted the variety with the larger stones and smaller stones.
Now, just apply hot glue to the back of the gem, and press it firmly against the outside of your glass dish until the glue starts to cool and harden – about 10 seconds. Continue placing the gems close together as you move around the dish and fill in all the empty sides.
When you've finished making your way all around the glass dish, you can step back and admire your personalized creation! I really love all the blues and how they work together to make it look very patriotic against the deep red splash from the hot tamales I loaded into my DIY candy dish.
This whole project took about a half an hour to complete and has held up really well! I did have to reapply one gem that didn't have enough glue to hold it on a slightly rounded edge, but the rest have stayed out beautifully. It feels like an expensive candy dish, now, on a budget!
How will you customize your DIY candy dish?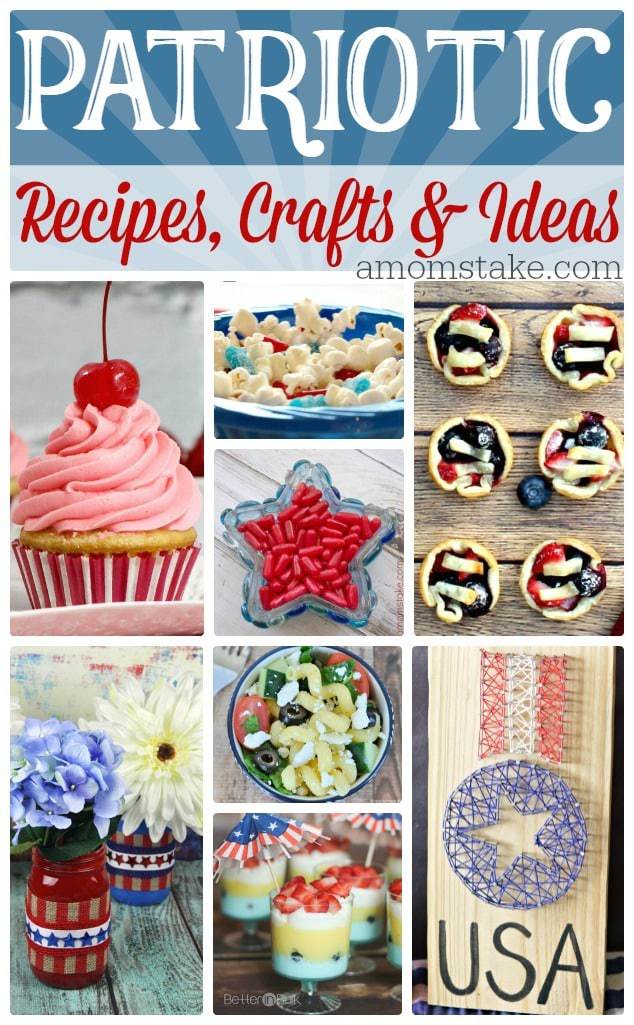 For more July 4th & Patriotic ideas, check out a few posts from my favorite bloggers: