Ok, friends! Summer is in full swing and for many of us, me included are fighting off the beasties! Bugs, that is. I swear I am away finding itchy bites on my feet and ankles (that reminds me of them time I stayed at a literal flea bag hotel in the ghetto in Puerto Rico and my feet and ankles were COVERED with nasty bed bug bits, holy itch! Anyways, that's another post for another day.) or on my baby, which is never a good situation!
So, here is my solution and it has been fantastic! We use essential oils for nearly everything (like homemade sunscreen) in our house and this dilemma is no exception.
This blend seriously works! My little brother is fiercely allergic to mosquitoes and when he gets bite, he seriously swells up huge. Like, his arm has tripled in size before! This homemade bug bite anti itch stick recipe helps reduce the madness in a big way. He is not afraid to go camping anymore. Lavender is a natural anti-histamine, so when you apply to a inflammatory bug bites it help counter act the itch. Peppermint helps reduce inflammation and feels nice and cooling when it seems to be really red and "hot." Lemon is also anti-inflammatory and helps reduce the pain and discomfit.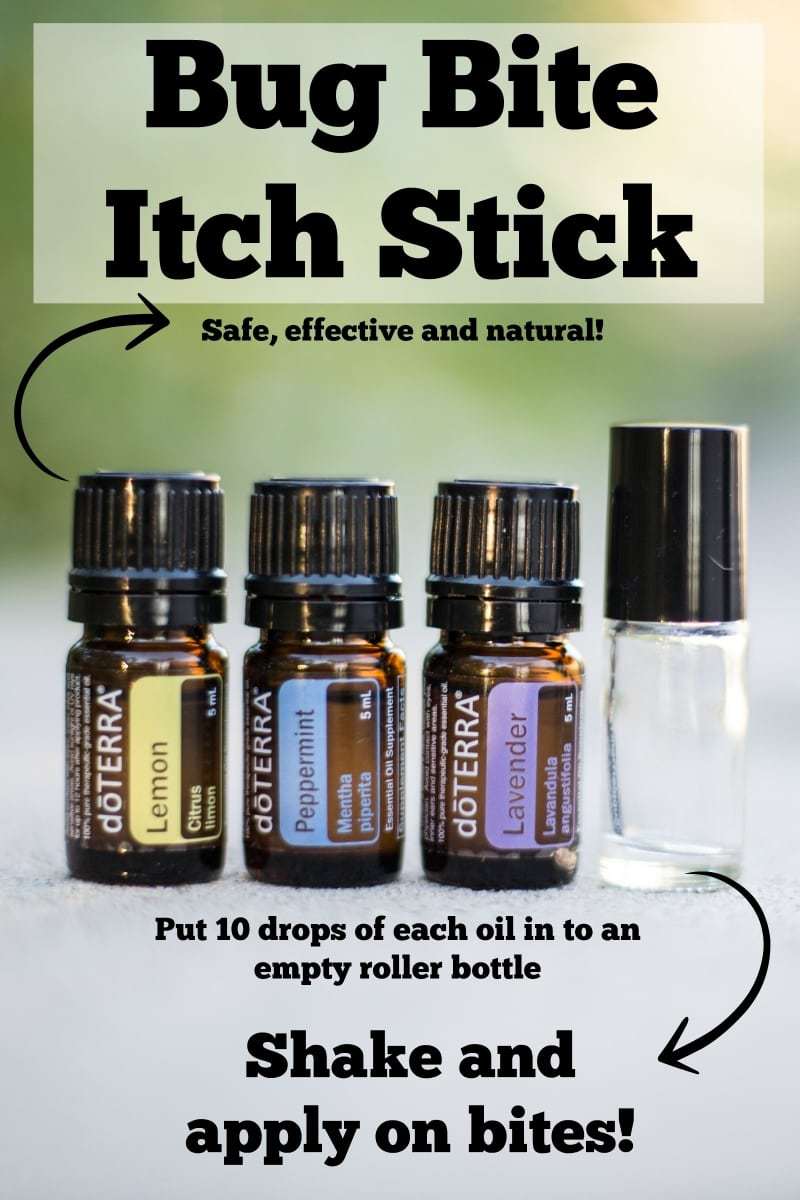 Behold, my Bug Bit Anti Itch Stick! It's so easy , it only required 1 picture!
Here's what you need-
Empty roller bottle (available at many health food stores)
Lavender essential oil
Lemon essential oil
Peppermint essential oil
Carrier oil (Extra virgin olive oil or fractionated coconut oil)
Add 10 drops of each oil to the roller bottle, fill the remainer of the roller with a carrier oil, mix and enjoy!
Tell us what you think! Make it and let us know how it works for you!