Here is a fantastic craft to do with your little ones that is inexpensive and cute! Using an aluminum can rescued from the recycle bin and a few craft supplies that are probably already in your stash you can make and adorable treat "basket" or pen/pencil holder.
A little imagination, a few supplies and you could create an entire barnyard of friends ! Great for springtime, during farm unit studies, or just for fun.

Upcycled Chick & Bunny Cans
Supplies Needed:
clean aluminum can
craft foam, construction or scrapbook papers
school glue
hot glue
assorted pompoms
pipe cleaners
googly eyes
feathers
Directions:
Begin by cutting off and filing rough edges of your aluminum can.
Glue a pipe cleaner on the outside of either side of the can for a handle- using hot glue will secure it better and allow a little bit of weight to be applied to it.
Measure paper or craft foam by wrapping it around can top to bottom and all the way around leaving 1" overlap. Mark with a pencil.
Cut paper to size needed and glue to can, hold in place for a few minutes to let it set (a clothespin makes a fabulous craft clamp)
Glue on googly eyes.
For the bunny rabbit-
Glue on a large white pompom to the back of the can for a fluffy tail, a small pink pompom for the nose, and two larger white ones for cheeks. Cut ears from white paper/foam and color in pink insides, apply glue to the bottom and slide between can and paper at back of can.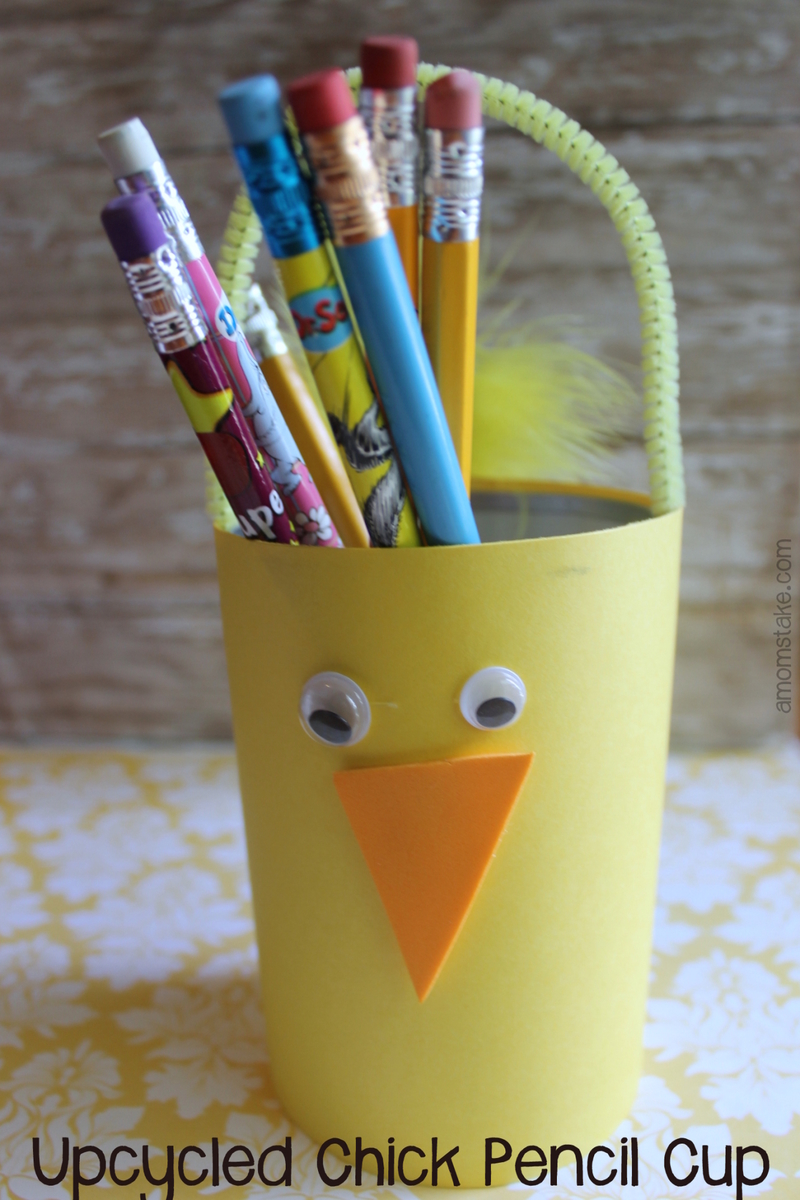 For chick-
Glue on an orange beak, and tuck a few feathers with glue on the ends into the back between paper and can for sweet little tail feathers.
Make black spots and create a cow, a cute little corkscrew tail from pipe cleaners would be great on a little pig, the only limit is your imagination. These cute upcycled cans would be great filled with candy, or art supplies – to keep or pass out to friends and family!
What animal would you make?