Time to show your friends how a"maze"ing they are with this darling Maze Valentine card printable! I love designing candy-free valentine's that are still fun and exciting for the kids to receive. This cute maze themed valentine's day card includes a heart shaped marble maze that kids will love to complete!
Affiliate links are used in this post.
Making the Maze Valentine Card
What You'll Need:
You'll want to gather everything you need before you get started. I picked up this set of 72 Heart Maze Puzzles for a great price on Amazon! With just one set, I can make Valentine cards for all 3 boys classrooms!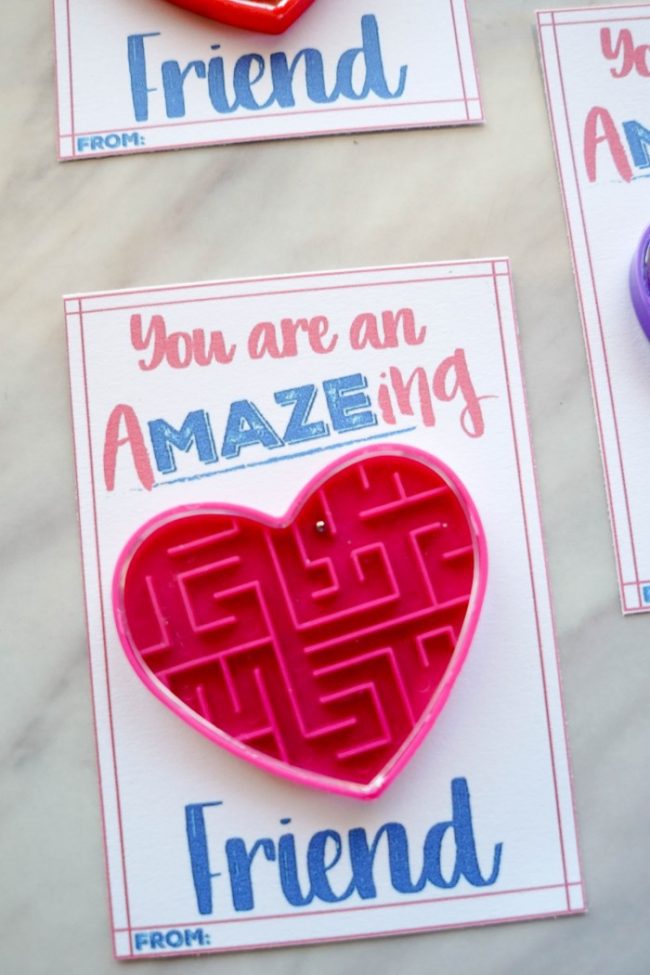 That makes these Maze Valentine cards a great value for something homemade with lots of thought put into them, but very little effort required!
Print out the Maze Valentine card printable on white cardstock. You'll be able to print 8 valentines per page, meaning in most cases you'll only need 3-4 pieces of cardstock.
Use a paper cutter to easily cut out the cards with nice and straight lines. In a pinch, you could also use a pair of scissors.
Next, roll a piece of washi tape to the back of the heart maze and place it right onto your printable valentine card.
I always use washi tape as it doesn't rip the paper below when they pull it off. Plus, it's cute, easy to use, and you can coordinate with the card!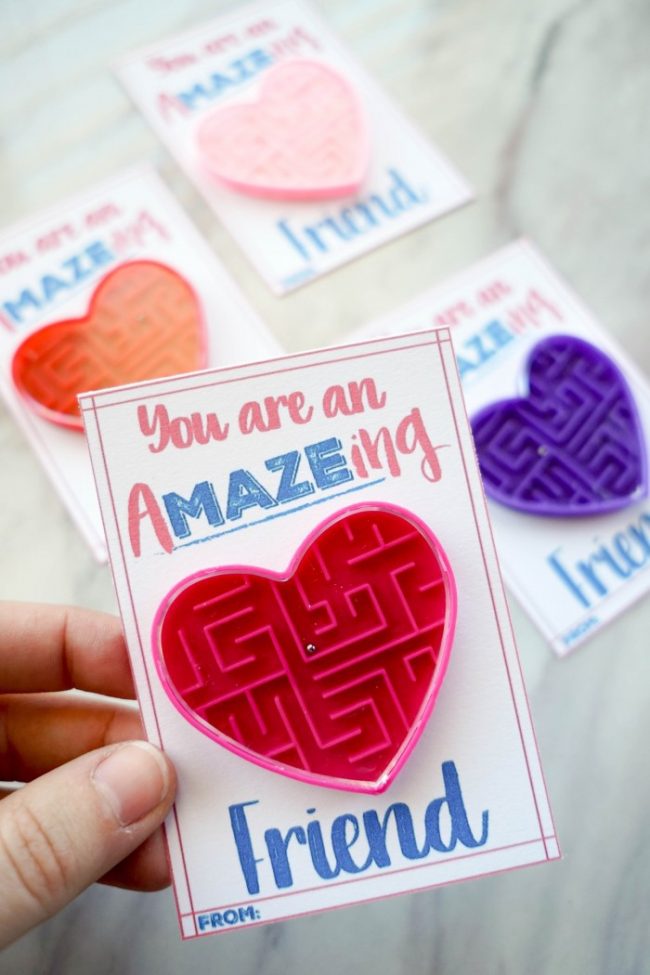 All that's left to do is sign the card with who it's from and they're ready to be passed out during the classroom Valentine's day party!
Thes easy maze valentine card can be assembled from start to finish by your kiddos! Just get them cut out and ready for them, and let them take over the rest of the project.
Shop this Post:
Looking for even more cute, free, printable valentine cards? Head over to see these next cute ones next!