This is a sponsored post written by me on behalf of My M&M'S. All opinions are 100% mine.
Halloween is one of my favorite holidays. I love the fun parties and festivities. I love the creativity people put into costumes. All of the decorations set the tone of enjoyment and excitement. Most of all, I like all of the treats that come around every fall. This year, wow all your friends at the Halloween party with these super fun and spooky Halloween graveyard cupcakes.
To make this years cupcakes extra special, I ordered personalized M&M's. They express Halloween exactly as I wanted it expressed. Plus, they're super cute.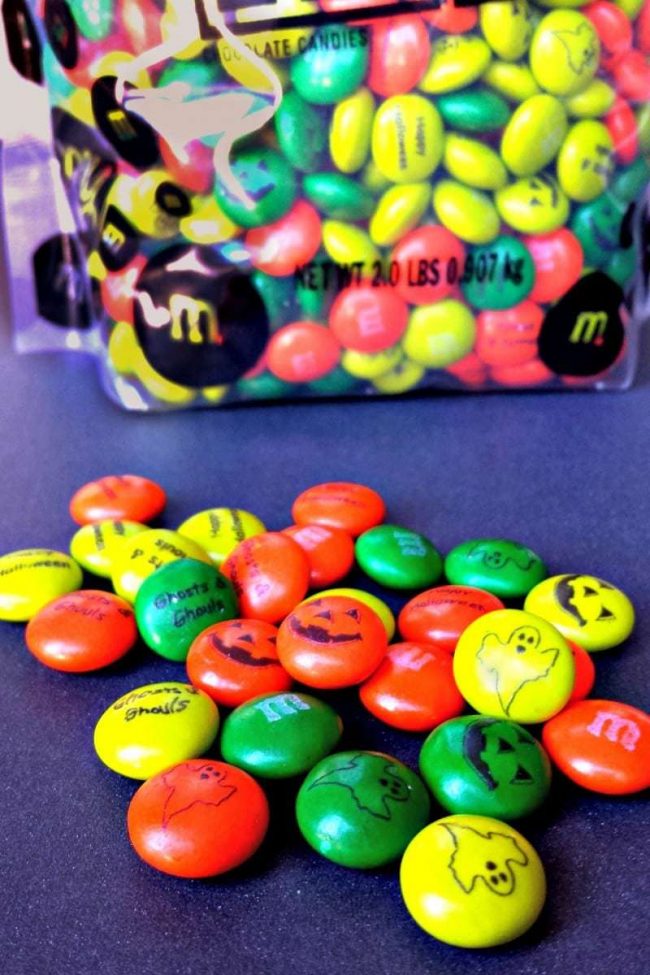 Create spooky looking trees by piping melted chocolate onto wax paper.
Add a dirt effect to the tops of your cupcakes by rolling frosted cupcakes into smashed cookie crumbs.
My M&M's makes any event extra special. There are so many different possibilities. Baby reveals, wedding day thank you gifts or birthday treats. Whatever your event, My M&M's can make it extra special by printing M&M's with your special messages and pictures to add a unique touch. Create two messages and two pictures. You can choose between pre-written messages and tons of clip art. Or you can choose to upload your own pictures and write your own messages.
Whatever your special occasion happens to be, My M&M's can make it even more memorable and unique to you. Add that extra pop of fabulous with personalized M&M's for any event. Browse the MyMMs.com Baby Idea Gallery for cute baby shower ideas.
Halloween Graveyard Cupcakes Recipe
Halloween Graveyard Cupcakes
Show up with the best treats at the party with these festive and creepy graveside cupcakes.
Author:
Aubrey at A Mom's Take
Ingredients:
Box of Cake mix with stated ingredients
Frosting
Chocolate cookies
Baking chocolate regular and white
Personalized My M&M's
Directions:
Make the cupcakes per the instructions on the box.
While the cupcakes are baking, melt the baking chocolate in small increments in the microwave stirring until melted completely.
Place melted chocolate into a piping bag or a Ziplock bag with the corner cut.
Lay out a piece of wax paper.
Pipe out chocolate in the form of trees.
Before the chocolate hardens, place the personalized My M&M's on the branches of the trees to look like leaves.
With the white chocolate melted the same as the other chocolate, pipe out gravestones.
Use the milk chocolate to write RIP on the tombstones.
Put the trees and tombstones somewhere cold to harden completely.
Take the chocolate cookies and put them in a bag. Smash them until they are crumbs.
After cupcakes are baked, frost with the frosting.
Roll the top of the frosted cupcake into the crushed cookies.
Take the trees and tombstones and decorate the cupcakes by pressing them into the tops.
How do you make your holidays special?