Are your kids little joksters? These darling "You Make Me Laffy" printable valentines will be a big hit with the classroom or with friends. They're so easy and cheap, too! Just print out our free printable cards and add a laffy taffy candy. I'll show you how easy they are to make, let's get started!
You Make Me Laffy Printable Valentine
You'll Need:
White cardstock
Printer
Paper cutter or scissors
Washi Tape
Laffy Taffy fun sized candy
Glue Dots (optional)

You'll start by printing out the Laffy Valentines Printable. Each sheet will print 8 cards. Decide how many copies you'll need to print by determining how many friends or classmates you have on your list. In most cases, that will be 3-4 copies you'll want to print, but you may need more.
Cut out the cards using a paper cutter if you can, or scissors if you don't have a paper cutter available. The paper cutter will be much faster and give you nice, clean cut lines for your cards.
Next, cover the word "taffy" on your Laffy Taffy candies with a piece of colorful, fun washi tape. You'll just need a small little piece of tape.
Now, sign all the cards to show that they're from you. If you're making these for your kids, be sure they sign their own name on each of the cards.
Finally, line your laffy taffy to color the white heart on the printable. Fold over the little wrapper edges on each side and tape on the back to secure. Or, use a glue dot on the back of each candy and press onto the white heart to secure the candy in place.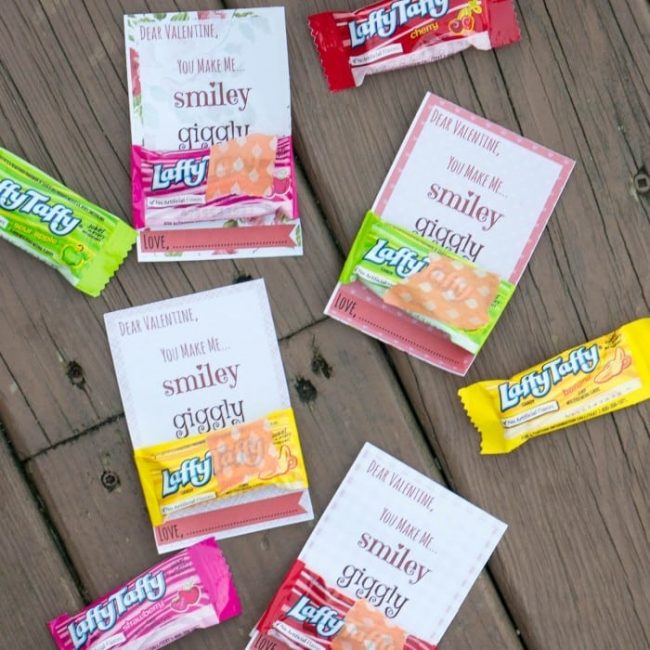 That's it! Now your darling You Make Me Laffy printable valentine's day cards are ready to hand out! You should be able to make a whole classroom worth of valentine cards for a couple dollars.
Printable Laffy Valentines
To grab a free copy of the Laffy Valentine cards, just click on the image below or the link below. A PDF will open up in a new window and you can print directly there or save to print later. This printable is free for your own, personal, non-commercial use.

I hope your crew loves these darling valentine's as much as our family did! They were a big hit, especially with my always-telling-a-joke-6-year-old. Even his teacher appreciated a valentine that was just so much him!
More Printable Valentines
Maze Printable Valentine
And our other Maze Valentine card, too!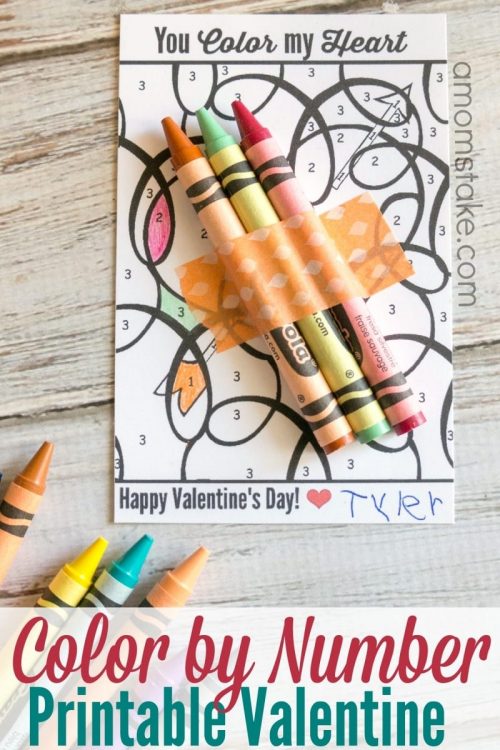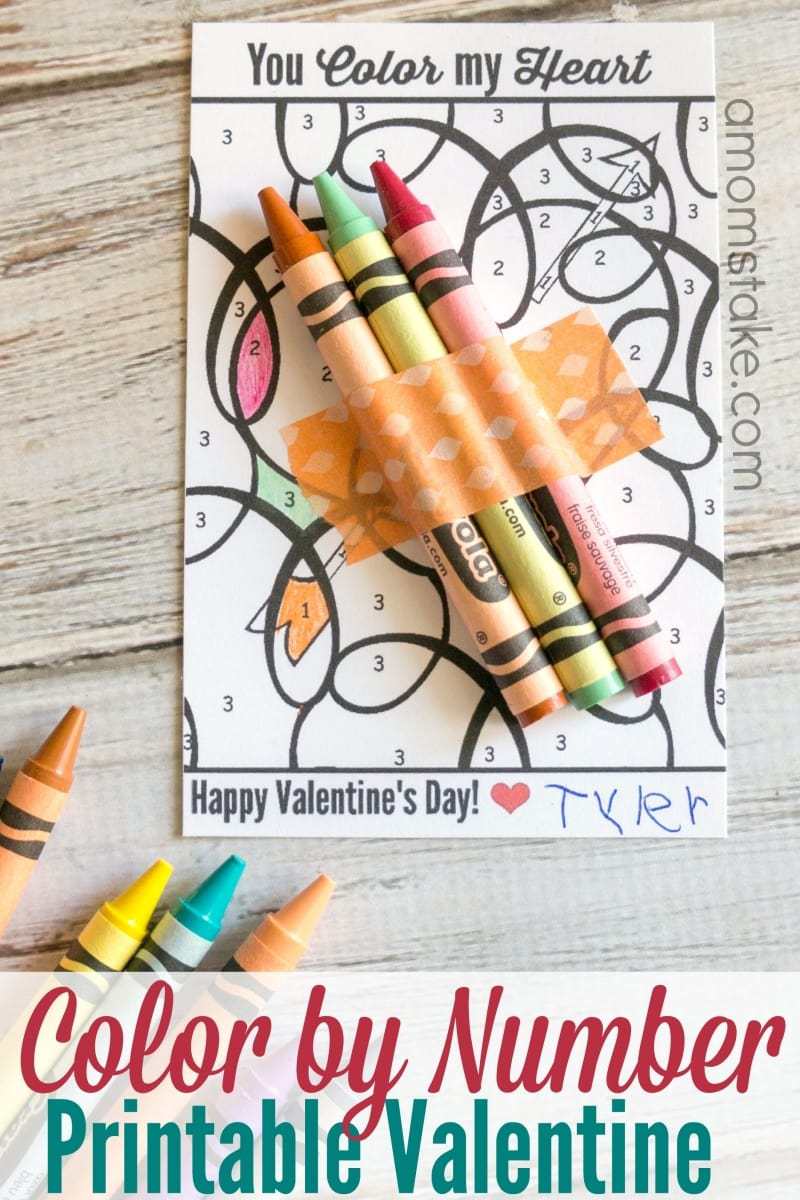 Color by Number Printable Valentine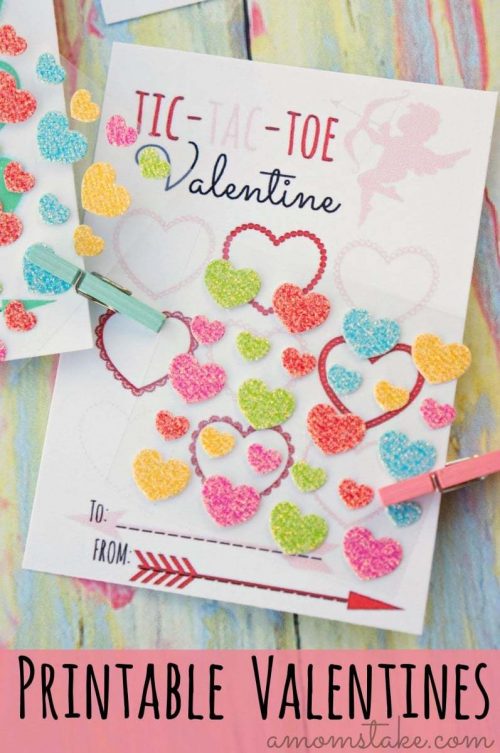 Happy Valentine's Day!