There are few things I love as much as a good holiday tradition. We have at least one for every holiday, but probably the most revolve around Christmas. Kids bring such a fresh sense of magic to this time of year. Here are a few of our favorite holiday traditions:
This is a sponsored post. I received compensation from Visa/Gymboree to buy my products and use its Visa Checkout online payment service, but all opinions reflected here are my own.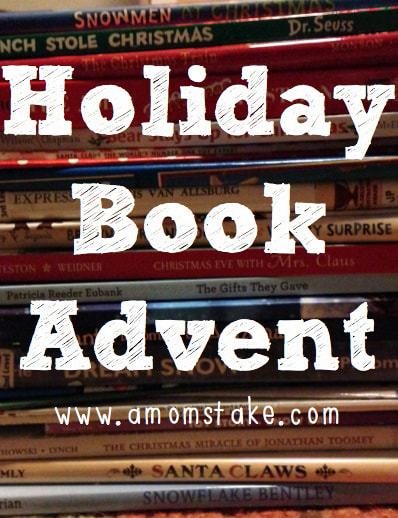 Book Advent– Each year I wrap up 25 holiday themed books and we open one each night to read by the twinkling lights of the Christmas tree. My kids love it, but I think I love it more. Children's books are something I am very passionate about, have been forever, and sharing that love with them is awesome.
Elf on a Shelf- Our Elf, Otto, is not as mischievous as most. Sure he gets into silly antics every so often, but he also brings service challenges and activities for the kiddos to make the most of their holidays. For example, once he brought ingredients to make cookies to share with neighbors so we whipped them up and dropped them off. My kids think spreading the love is way fun.
Christmas Pajamas– Every year on Christmas eve my kiddos get to open a brand new Christmas book and a new pair of pajamas. I love soaking in every second of holiday magic with them that I can, and can it get any better than sleepy toddlers snuggled up by the tree?
Holiday Outfits– Oh man does this mama love a reason to coordinate my families outfits! I truly count down the days till I can plan another ensemble. This year Gymboree made it really easy for me! Did you know that Gymboree has adult clothing available online during the holidays that already matches your littles? Hello! I was sold once I realized I could grab coordinating outfits for my boys. My son is wearing this shirt, these pants, and this tie. My husband is wearing this sweater and this shirt.
Gymboree's quality is and always has been top of the line. I know the items I purchased will last for a really long time. One of my favorite things is that their boys pants come in slim sizes. I have a tall skinny boy and finding pants that fit him is really difficult. Even though most stores offer adjustable wait bands, his have to be pulled in so far that they look silly! Not so with Gymboree.
I will be pairing this gorgeous gold skirt with something amazing! I am not quite sold on this combo yet, but I am in love with the subtle sparkle on this skirt! It has the most beautiful texture.
Besides having everything grouped in matching sets and knowing anything I buy will fit and last, Gymboree has made shopping even easier by using Visa Checkout. Visa Checkout is an online payment service that stores your information (any major credit or debit card info and billing/shipping address information). No filling out the same forms over and over again as you complete your holiday shopping. Your information is protected by Visa security so you don't have to worry about sharing that information over and over again, all over the internet.