Step2 offers a great selection of outdoor toys perfect for this Spring and Summer to get your kids active and outdoors! With a range of climbers to suit different ages, yard sizes, and needs, they have something for everyone! Step2 just introduced a brand new color scheme on their most loved toys, including updated colors for their Panda Climber!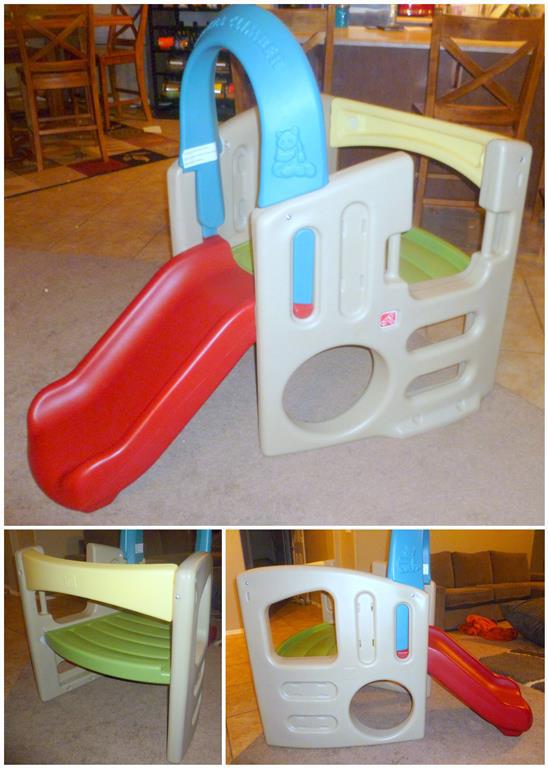 The Step2 Panda Climber is recommended for ages 18 months up to 5 and has a small profile making it great for even indoor bedrooms and playrooms as well as smaller backyards. This single climber can hold up to 100 lbs total, allowing it to accommodate 2-3 children at one time. My boys at 5.5, 3.5, and 20 months combined still fall below the 100 lb weight limit and love piling on top of each other and climbing up on to the platform. They can all three fit on the platform at the same time, but with not much wiggle room. Usually, one is climbing up the steps while another is zooming down the slide and the other has just reached the platform to have his turn. It works out pretty well and keeps them surprisingly very entertained.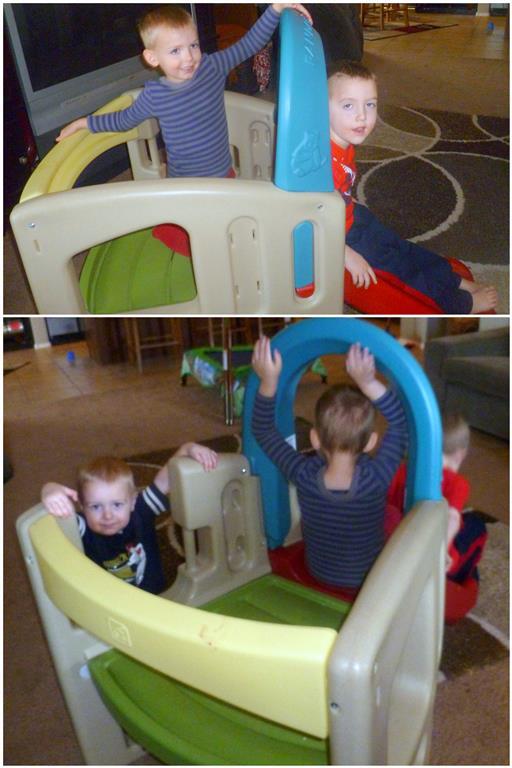 This climber is the perfect sized first slide for an 18 month to 2.5 year old child. I was really surprised that my 3.5 and 5.5 year old boys seemed to spend just as much time climbing on it as my youngest. Since the temperatures outside are reaching over 100 degrees with the Arizona summer just starting, we've kept the climber indoors. My boys love sitting on the climber platform to watch shows, built a fort, play hide and go seek below the platform, and even tag and chase all over the climber! They also like to pretend it is their boat or house as they come up with their own adventures. I love that this climber doesn't take up a ton of room making it not a nuisance to have indoors. The new colors are great and I really love the combination. Most of the climber is very calm and neutral with a few pops of great colors! I also appreciate the back plastic bar that keeps the kids from tumbling off the platform as they play but still lets them climb up under the bar to reach the platform.
Check out our Step2 Panda Climber in action!