This is a sponsored post written by me on behalf of Glad. All opinions are 100% mine.
Running a large household looks different in a lot of ways than a small family. These easy kitchen rules for a large family can make a big difference in helping you run the hub of the home and keep those meals coming 3+ times a day. As a mom with four boys always grazing, I know how important taking a few simple steps to setup rules for your kitchen can make all the difference!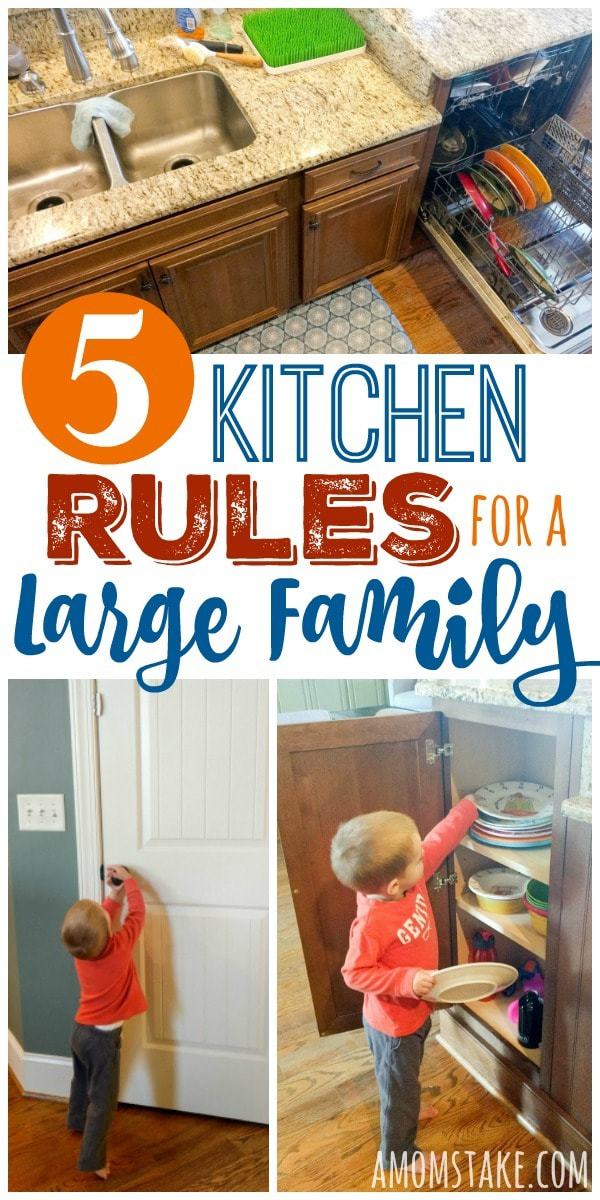 5 Kitchen Rules for a Large Family
1. Empty Sink Rule – The amount of dishes a large family can go through in a day is often astounding. The easiest way to stay on top of the dishes pile is keeping your sink completely empty of all dishes. That means, whoever is cooking needs to stay on top of rinsing out the prep dishes as they go, too. When the meal is done, you'll be able to hold your family to the empty sink rule. Dishes need to be rinsed and put right into the dishwasher, every time!
Get in the habit of starting the dishwasher right after dinner is done and you'll be able to unload the dishwasher before bed or first thing in the morning while the kids are getting ready for school and it will be ready for loading throughout the day all over again.
2. Everyone Gets a Mealtime Job – Preparing breakfast, lunch, dinner, and snacks can be a full time job in a large family. Give everyone a responsibility. Your youngest helper can unload the dishwasher with you — even as young as 18 months to 2 years old they can start helping with putting away the kids cups or plates in a low cupboard or the food storage containers.
Your elementary aged kids could help gather and put away ingredients needed or clear off the table. Older children can take a turn in the rotation making meals. Whatever works for your family, find a job for each member of the family and work on the meal tasks together.
3. Lock the Pantry – There is a trail of messes wherever food seems to go, especially snack food. A simple pantry lock will help you maintain some order in the home. The lock will only be effective for keeping the youngest children in your home out of the pantry (about 5 years old and under) but can still give older children more accountability for staying out of the pantry between mealtimes. You can set "open pantry" times or have a small basket of after school snacks out on the counter to avoid the pantry grazing all together.
4. Clear the Counters – Train the whole family to notice the items they may have left out on the counter and put them away. They won't pitch in and help a lot at first, but as you continue to remind them the rest of the family can make a big difference in helping the kitchen to feel clean and tidy. In my home, the cups seem to take over the kitchen. To solve the problem we have one designated spot near the fridge where all the cups line up. They don't take up a lot of space and don't make my kitchen look messy when they're all neatly together in one out of the way spot on the counter.
Papers are often another big contender fighting against a cleared off counter. Find a spot where papers can live that is outside of your kitchen workspace. If you have a built in desk area in the kitchen, consider a paper sorting tray in the cabinet above the desk to keep your papers organized and in easy access, but out of sight. A home office space is another good place to stash all the paper piles. Clean counters will do wonders for making your home look and feel clean, even if it's not perfectly tidy.
5. Upgrade the Trash Can – You used to have to choose between a smaller trash can with leak protection or a larger trash can with the strong black outdoor bags. If you haven't already switched your family to a large indoor trash can, it's a great way to save time and hassle with the mounds of trash your large family can produce in a day.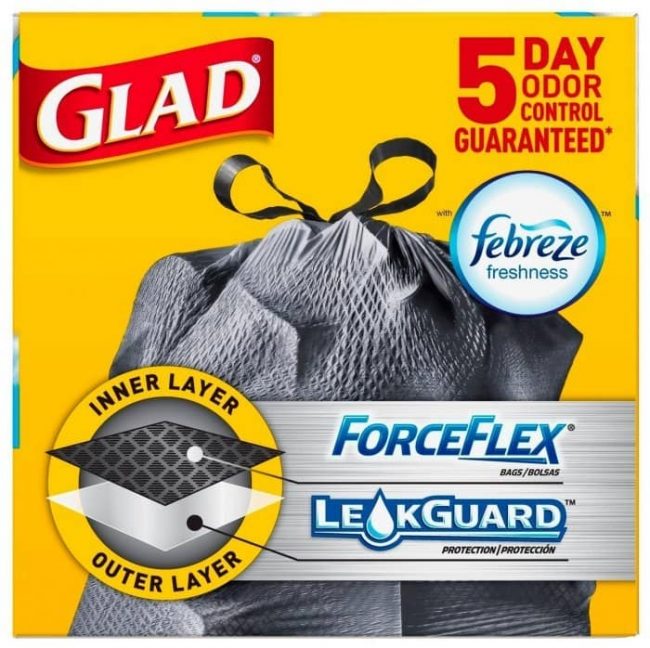 Glad now has your family covered with their new Glad Kitchen Pro Trash bags. Now that large indoor trash can fits right into the kitchen by giving you the leak protection you need for your indoor trash with all the capacity and strength of a typical outdoor bag. Plus, with the Febreze odor neutralization, you'll have up to 5 days of odor control!
You can find Glad Kitchen Pro Trash Bags available at Target.
Each of these family rules can help you keep your space looking fresh when unexpected visitors stop by. What are your family's kitchen rules?