Sandwiches are great for a fast and easy lunch. By lunchtime, I'm usually ready for something to fuel me up to be productive for the afternoon while my little ones nap. That means, I don't want just a slice of bread and a piece or two of lunch meat but a filling, tasty sandwich like this ham and turkey sandwich recipe!
This post is sponsored by Hillshire Farm. All opinions are my own.
Ham and Turkey Sandwich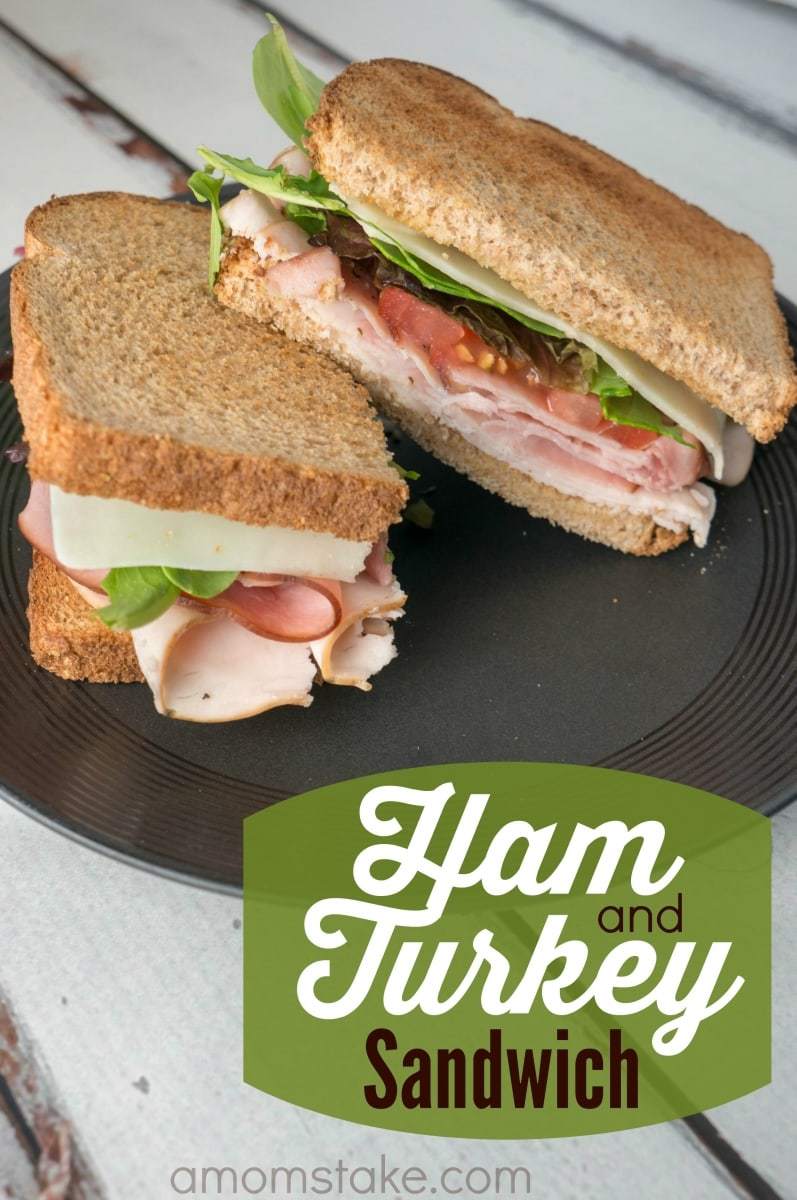 Ingredients:
Bread
Butter
Hillshire Farm Naturals Black Forest Ham
Mozzarella cheese, sliced
Spring mix lettuce
Tomatoes, sliced
Salt and Pepper
I don't mind mayo on sandwiches, but sometimes I'm looking for something just a bit different. The perfect swap is to lightly toast your bread and butter the bread while still warm so the butter melts. Toasting your bread will give your sandwich a great texture and the butter will keep it from tasting dry.
Next, layer your bottom piece of bread with three slices of turkey and three slices of ham. Now, add sliced tomatoes, lettuce, and a slice of mozzarella cheese. Add a dash of salt and pepper, if desired.
The turkey and the ham together make the sandwich really interesting and have a great flavor. I like to serve this hearty sandwich with grapes or another seasonal fruit. We all gobble down our sandwiches, even my youngest who pulls his apart and eats his sandwich layer by layer.
Hillshire Farm has introduce their new Naturals lunchmeat line available in four yummy varieties. They are made with no artificial ingredients, preservatives, colors or added nitrites/nitrates! It's a lunchmeat that not only tastes good but is healthy for you, too. Look for their Slow Roasted Turkey Breast, Hardwood Smoked Turkey Breast, Honey Roasted Ham and Black Forest Ham varieties at your local grocery stores.
What's your favorite lunchtime sandwich?