Father's day gives us the perfect excuse to spoil the men in our lives that work so hard for our families. Whether he's a dad, or not, it's time to show these men that we cherish them as an essential part of our family. Picking out a gift for him can be difficult, though. Here are great ideas to help you in your search for the perfect gift this year. Whether you're shopping for a significant other, your father, or your grown sons, this guide has something for everyone!
We received samples and/or compensation for this post. All opinions are our own.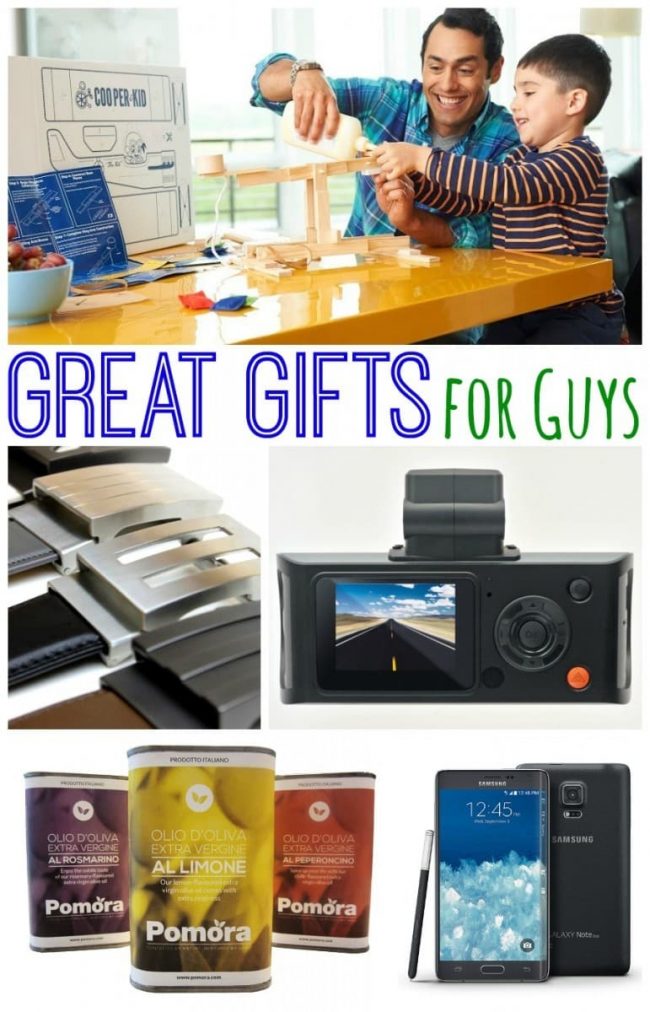 Great Gifts for Guys
Techie guys will love something from the assortment of electronics by Cobra. They offer two-way radios, jump starters, a portable weather-proof speaker, and other cool tech. My husband has been itching for a dashcam for years after watching countless hours of YouTube videos catching prime footage from bad cops to accidents and other incidents.
Cobra offers a full line of dashcams to give he peace of mind and protection while getting to play with tech! Their CDR 840 dashcam can record in 1080p HD video as it records everything that the driver sees. The embedded G-Sensor will automatically save and protect video clips when an impact is detected. Check out all the assortment of electronics Cobra offers at cobra.com.
The foodie dad will be thrilled with the gift of his own olive tree! With Pomora, you adopt an olive tree and receive quarterly shipments of the freshest olive oils and an assortment of flavored oils including rosemary, lemon and white truffle olive oils. Each quarter you receive a set of (3) 250ml oils to use and experiment with in the kitchen. The oil is sourced from small, independent growers in Italy with generations of experience behind them. Through Pomora, you cut out the middle men of the supply chain bringing you the freshest oils straight to your door.
Create something for dad that will help him remember and cherish his first moments as a new dad. Love Motifs can create a variety of custom keepsakes using your child's actual footprints! You can use footprints you already have, such as prints created at the hospital when your little one arrived by uploading the image directly to their website. If you don't have prints or want something from your child's current stage, you can order a complimentary imprint kit to capture the prints and start creating your own personalized gift.
These thoughtful creations are perfect for Father's Day and other holidays throughout the year. To receive your customized gift by Father's Day, footprints need to be received by June 5th, so don't delay on creating a beautiful custom keepsake he will treasure, visit lovemotifs.com to get started.
Update his look with a high quality leather belt with an innovative buckle! No more being stuck to the set of pre-sized holes, these KORE Essentials belts have been completely redesigned! You get a perfect fit without any creases and marks forming across your leather as time goes on with their innovative trakline lets you push your belt through the buckle and tighten at 1/4″ increments for a perfect fit.
My husband wears belts nearly every day to work and was a bit skeptical at first, but absolutely loves his new belt. He couldn't imagine ever going back to a traditional belt that never fits "just right". The KORE Belt is something he'll use for years to come. Find out more and see how it works at KOREessentials.com. Use the promo code Kore15 for 15% off all of their belts.
A perfect gift for guys is a quality watch that will give him years and years of use and remember you by. Kohl's has a huge selection of watch to pick from to find the one that's perfect for your budget and your guy — like this Seiko Solar Stainless Steel watch. It features a rechargeable battery that uses direct or ambient light to power the watch. The watch holds a reserve charge for up to 10 months, meaning it will keep on running when he needs it. It is water resistant up to 100 meters and carries a 3-year limited warranty so he can get the most out of the watch, no matter how you use it. Visit Kohl's.com or your local Kohl's to pick out a perfect watch for a gift he'll love!
Keep him on the edge of technology with the beautiful, and powerful, Samsung Galaxy Note Edge. This innovative phone uses a Smart Edge Screen with buttons that slide over the edge of the phone letting you have easy access to the tools you use most such as phone, messaging, and email, weather, and even controlling your music or alarms. This design lets you keep the main screen of your phone clutter free without losing functionality. The Galaxy Note Edge utilizes this unique edge screen to manage notifications which lets you stay focused on your work, games, or movies while still receiving the messages you need. This powerhouse phone also includes an enhanced S Pen and 16MP rear camera. The Galaxy Note Edge is available for all major cell phone service providers. Find more information on Samsung's website.
Help dad build his relationship with the kids with the one subscription box created specifically for Dads and their Kids – Cooper & Kid! Their concept is to create a box that both dads and kids will love and want to explore together to build a project, make something new, learn together, launch something – you know, the stuff dads rock at doing with their kids! These packed full boxes start at the box themselves with a reusable element to every box.
Inside the box includes 6-9 activities that are gender neutral and have an educational component, too! Pick up a single box or start a subscription for a gift that will give throughout the year with a new box each quarter. A Cooper & Kid kit is priced at $65 and valued at over $100 each!
Update his wardrobe with something stylish to wear to the office. Esquire Magazine has partnered with Men's Wearhouse with a whole new exclusive line of shirts and ties. This new collection is curated around the philosophy of "Man at His Best" giving the modern male confidence in his look while remaining affordable. The entire collection of shirts and ties are priced at under $100 and are available exclusively at Men's Wearhouse locations nationwide and at menswearhouse.com.
What would make dad more proud than his son wanting to be just like him! Celebrate those special relationships with matching swim suits from Tom & Teddy! Tom & Teddy is an Australian-born brand that launched in the US last year. They just released a new collection that was designed by former New York Times illustrator and MoMa artist Phil Marden.
These swim suits are UPF 50+, salt water and chlorine resistant, they are made of quick-drying microfiber fabric, and they feature real pockets which my son adores. If anybody knows how to make the perfect swim suit, it is Australians! Grab your favorite dad a suit here. Make sure to grab a matching one for your son as well, they will get a ton of use this summer! #fatherandsonswimwear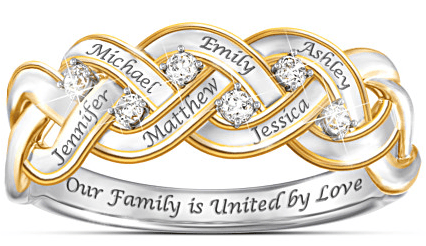 Create a customize piece of jewelry to show your affection for dad this year. You can find an assortment of Personalized gifts from Bradford to find the perfect piece for him. They have jewelry and watches for every occasion including pieces you can customize and sports styles, too. Or, browse their other departments for even more selection.
Dad will love a gift that reminds him of his favorite people! Create a totally personalized canvas by uploading a favorite family photo to AllPosters.com. Their MyPhotos section lets you use your own pictures to create the perfect gift including canvas prints, SwitchArt, prints and acrylics and more. Their canvas prints are top quality made with artist grade cotton canvas and UV coated acrylic finish that comes ready to hang! AllPosters.com canvas comes with a 100% satisfaction guarantee, so he's sure to love it!
Pick up new styles for him to dress up his wardrobe. JCPenney has something to suit every man's style. This is just one of their style collections with picks from St. John's Bay, IZOD, Docker's, Panama Jack and Arizona brands. Best of all, all of these styles retail for $55 or less for affordable styles he'll love! Visit your local JCPenney store to pick out the perfect styles for your guy this year!
Give him a tool that will help him be productive and helpful around the home. Ace Hardware has a wide selection of tools perfect for whatever he needs. A perfect choice is the Craftsman 19.2V XCP Heavy Duty Drill. It has a powerful 19.2 volts and 440 in. lbs. torque to handle even the tough drilling jobs. It has a 2-speed design and 24 position clutch for the flexibility to complete whatever task he may face. The drill includes a slim line Lithium-Ion battery that charges in just 30 minutes so no job needs to be put off for a dead battery! Visit Ace Hardware for more perfect gifts for dad this year including Weber Q1200 Gas Grill, Toro 20V Cordless String Trimmer, or FiberFix along with other great tools from Craftsman.
The sporty dad will be thrilled with a powerful tennis racquet to up his game. HEAD is a leader in quality tennis racquet with top of the line offerings like their Radical racquet. It combines a solid performance with advanced YouTek Graphene technology. That helps balance the weight of the racquet for the best playability and a versatile racquet he'll enjoy taking to the courts. A neat fact, this racquet has been endorsed by Andy Murray, the World #3 top tennis superstar! Find out more on HEAD's website.
The perfect gift for a techie dad is a new, extremely fast Wi-Fi router! The powerful D-Link AC1900 Wi-Fi Router brings maximum-performance to handle high-bandwidth activities including handling HD streaming of your favorite movies and shows and lag-free gaming! The router delivers dual-band technology that lets you run simple tasks on the 2.4GHz band and leave the more powerful, interference-free 5GHz band for demanding activities. The AC1900 router packs in features like Advanced Beamforming and a Smarter Bandwidth that tracks what devices are connected and enhances Wi-Fi speed and range as needed for the optimal Wi-Fi performance. He'll be able to access and manage the router right from his favorite device!
Dad that love gaming and technology will love having a amazing robot. Ollie is the app-enabled robot engineered for speed, programmed for tricks, and customized by you. With it's awesome glowing lights you can launch over the competition at floor-warping speeds. Spin, drift,and flip with app-powered tricks. Then switch up your ride with custom tires and hubcaps. Ollie can hit speeds up to 14 mph and works using Bluetooth with in a 100 feet range. Dad will love having the kids chase Ollie or design cool mazes and ramps for Ollie to manuever. A perfect family toy. Pick up Ollie here.
Which of these great gifts would make the perfect gift for the dad in your life?