When it comes to making the little girl (or girls) in your life happy, if you are anything like me, you go out of your way around the Holidays to make it super special. It feels amazing to watch their little faces light up when they open up the perfect gift. Here are some suggestions to help make your little girl's holiday season amazing!
We received a variety of samples for inclusion in this gift guide. All opinions are our own.

Gifts for Girls
Most girls have tons of fashion dolls to play with, but may not have a great house for the dolls to live in. With American Plastic Toys Fashion Doll Delightful Dollhouse brings dollhouses to an all-new level with this multi-tiered design. With six flexible floor plan rooms and 25 included accessories, this house features an open-air structure that allows play from all sides making it the perfect house for friends or siblings to use together. No fighting over who gets to play! With so many options and so much room the Delightful Dollhouse is a great way to stimulate imagination in children 3 years of age and older. With its unique modular system kids can mix and match the layout of the house to create their very own dream home. Available on Amazon.
Nothing is more fun than having a dance party with your kids. With DiscoRobo the party doesn't stop! As a combination of hi-tech and entertainment, the talking DiscoRobo can feel 
and dance to many beats of life, from your music to your beat-box, 
your hand claps and even your footsteps. Users can also engage with this fascinating toy via an app which allows them to chat with DiscoRobo or customize its dancing steps. Interactive fun and encourages your child to get off their feet. The DiscoRobo special set also includes a DiscoStage speaker set. DiscoRobo is available in Blue, Red, Pink, Purple. Grab it here and have fun!
Created by two female engineers, Roominate is the ultimate creative toy for little girls. Roominate's unique blend of building, circuits, design, crafts, storytelling, and creativity teaches kids while they play. Using motor and light circuits, modular furniture building pieces and walls, Roominate empowers kids to build endless amazing creations, that come to life! With hope to inspire the next generation of female engineers, Roominate develops problem solving, spatial and fine motor skills as your child's creativity and self-confidence grows. Shop Roominate for a variety of different kits.
Charmazing™ is the trendiest craze to style kids' wrists this year. This Toys"R"Us exclusive design-it-yourself jewelry craft line features expandable, stackable bracelets and collectible charms. Ultimate fashionistas can use their imaginations and enjoy hours of totally chic bracelet and accessory making fun with over 100 stylish and symbolic collectible charms to customize their creations. Children can also download the free iOS or Android™ app to share and show off their collections with the ultimate goal of becoming true Charm Masters in the digital universe.
Adorable and cuddly, mom's and dad's will remember their own Pound Puppies. A popular toy line in the 1980s, Pound Puppies are back and cuter than ever for the holidays! You can rescue these lovable puppies and give them a new home this holiday season! Each puppy comes complete with its own breed specific fun fact card and heart shaped dog tag. Simply write your puppy's name on the tag and register your puppy online to get your very own printable adoption certificate! There are lots of Pound Puppies available for adoption just waiting for a new home! Choose from a Beagle, Labrador, Bulldog or Poodle in three adorable sizes including a 12-inch plush, 6-inch plush, and 3.5-inch plush keychain…perfect stocking stuffers! Pound Puppies are available at Target.
Pippylou.com is THE place to find your little girls holiday dress this year. This shop is filled to the brim with the most beautiful and on trend girls clothing and dresses. If your little girl loves to feel special and all dressed up the way mine does, than this is the store for you. I should have recorded her face when I pulled her beautiful Gold Glitter Gown out of the box when it arrived! She absolutely adores the sparkle and shimmer, plus the full tulle skirt if perfect for twirling! I love how well the dress is made, because even though she likes to look pretty, she is still little and forgets to act like a princess all the time. This gorgeous dress is only $55, a steal, just like everything at PippyLou.com! Your little girl will always look perfect when wearing anything they have in their shop.
The American Girl Doll is an icon in must have toys for girls. I remember saving all my money for almost a year to buy one for myself when I was eight. You can start every little girl's collection a little bit earlier with an American Girl Bitty Baby Doll. A Bitty Baby doll is a few inches smaller than the traditional American Girl doll and is a must have for any mini mommy 3+ this holiday season. There are 11 different dolls to choose from, and even a set of twins! Each doll has a soft cotton body and has smooth vinyl head and body. Your doll comes is a sweet sleeper, cloth diaper, a picture book that brings her story to life, and a sparkly wishing store. This adorable set is only $70 (regularly $80) until the new year. Once you have your doll, you can collect new clothes and furniture for your baby and even matching outfits for your little lady and her baby.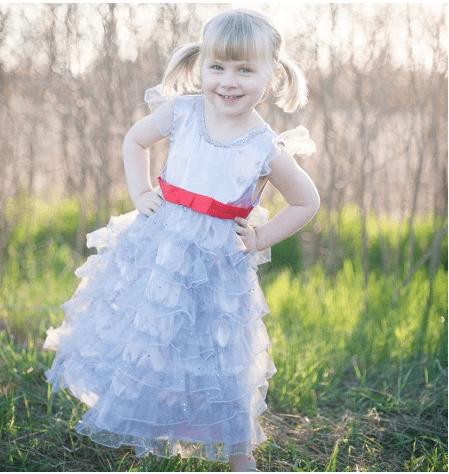 Imagination plays such a huge roll in every little girl's life. Wether they want to be a princess, a chef, or a pirate, it is so important to encourage that kind of play! Dress ups are the perfect gift for your little lady, plus no batteries required. Great Pretenders is the place to be for high quality dress-ups for boys and girls. No one encourages all things fabulous like Fancy Nancy and Great Pretenders has her! Oh La La your little one will be ready for her next exciting adventure in this Fancy Nancy Ruffle dress and matching Ruffle Purse! Your little girl will spend hours getting all dolled up in this number for sure! Great Pretenders has these items plus all your favorite snow princesses, fairytale charters, and then some!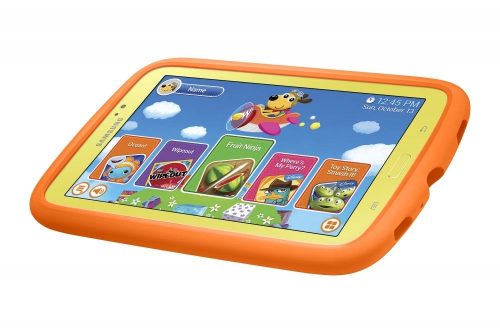 Kids love to feel just like mom and dad, and with a cool Samsung Galaxy Tab 3 Kids tablet they can! This smart tablet comes pre-loaded with kid-friendly games, educational apps, a built-in camera and more! It's all laid out in a special interface designed to be easy for kids to use and navigate without needing parents help. Parents will love that this tablet has parental controls that let you customize what your child can access and even set time limits! Plus, you can keep the tablet protected with a built-for-kids case that also makes the tablet easier for kids to grip and hold!
Snow Queen Lottie would be perfect for your little princess. Lottie Dolls are made to look just like the girls that play with them. Lottie's body is based on the average proportions of a 9 year old girl, developed alongside academics in the areas of child psychology and nutrition. Lottie represents a healthy view on body image, and is a positive role model. She can stand on her own feet, and just like other little girls, has lots of different interests. Lottie is also a fossil hunter and robot builder, and has a ton of cute accessories. Lottie is available here.
Teens and Tweens
Teens that love to create will love the Lip Balm Kit from HandCrafted Honey Bee. Natural and nourishing, this personal-size kit is great for dipping your toe into the DIY waters. Fully customizable, each kit comes with one flavor of your choice (12 to choose from), and you can add mica for natural coloring. The kit is also available in party size for fun with all her friends. Super fun and completely natural and available, along with other great HandCrafted Honey Bee products on their website.
Great for last minute dance practice, this Kinivo Bluetooth Boom Box will be one of her favorite gifts this year! Enjoy powerful 10W (2 x 5W acoustically balanced drivers) of premium full bodied rich sound and dynamic bass (passive subwoofer). Take it anywhere and play up to 6 hours of continuous music before recharging. Streams perfectly through any Bluetooth device or hook it up to a non-Bluetooth device using the port. Pairs in just seconds for hours of enjoyment. Available at Amazon.
It seems that every teenage girl has a plethora of cosmetics and beauty products. Perfect for organization and travel, Baggallini's Fold-Out Cosmetic Bag helps store all of your beauty products in one central location. Available in many fun colors (pink, green, blue, black, etc) there is a cosmetic bag for every teen. Fill this bag with makeup, body sprays, nail polish, shampoo and more. This light weight, water resistant bag helps reduce spills and messes with its secure zipper interior pockets. Hang this Fold-Out Cosmetic Bag in your closet, over your door, or keep it folded on the bathroom counter. Whether you use the removable inner pocket as part of the cosmetic bag or as a separate container, Baggallini's Fold-Out Cosmetic Bag helps you organize your cosmetics in style.
Your teen can create a party anywhere with a Kinivo Mini Rechargeable Speaker. Works with iPods, iPhones, MP3 players, CD players, laptops with 3.5-mm audio socket. Full-bodied, 360-degree sound with modular design. Ultra-portable compact size with long-lasting internal chargeable battery. The speaker comes in 9 cool colors and is available at Amazon.
Save yourself from the endless repeats of Taylor Swift with a Kinivo Bluetooth Stereo Headphones for your teen. Compatible with Bluetooth enabled music players & A2DP enabled devices such as iPad, iPhone, iPod touch, Android Smart Phones, tablets, etc. Control your music player directly from the headset with functions such as play, pause, next & previous track, and volume as well as use for hands free calling. The Kinvio Stereo Headphones are lightweight with a chargeable for up to 10 hours of music and talk time. Available from Amazon.
When your teenage girl starts driving it can cause a lot of anxiety. Put aside some of those fears by letting her go handsfree with a Kinivo Bluetooth Hand-Free Car Kit. Incredibly easy to install, the Hand-Free Car Kit uses your cars speakers and your phones speakers to make any stereo with an auxillary feature capable of making and receiving calls. You can also play music from your phone through the speakers as well. It takes seconds to install and works with any Bluetooth device, including iPhone, Android, Blackberry. Available at Amazon.
For the girl that loves to have her voice heard! The Singing Machine Classic series blows the roof off your mother's karaoke, pumping your favorite music out of a lightweight package. Featuring a front loading CD Player that plays music CDs and CD+Graphics. The disco light feature kicks up your performance with extra glam. Line-in lets you connect to other audio devices (sold separately). RCA output jacks connect to your TV to scroll the lyrics, and the two microphone jacks allow you to sing a duet without sharing a microphone (one microphone included). The built-in speaker provides powerful sound. Perfect for handing out with friends pick one up at Target.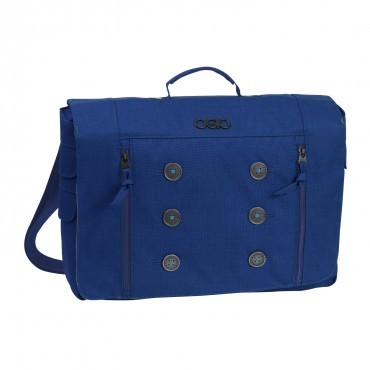 You teen will travel to school in style with the OGIO Midtown Messenger Bag. The bag has a fully lined fleece laptop compartment, a padded slip pocket for her tablet and a large main compartment to hold all her books to study. Featuring tons of pockets for all her important stuff and the cutest button design, the Midtown is available in 6 colors. This is a great bag for girl's making the transition from high school to college. Visit OGIO to check out all the great options and snag this bag!
Girl's Stocking Stuffers
SIGG Water Bottles keep your girl hydrated and looking cool. All SIGG bottles are eco-friendly and built for longevity. Constructed out of pure aluminum with precise Swiss craftsmanship, a SIGG bottle can last for over a decade and is completely recyclable at the end of it's long life. The nonporous interior lining ensures that it remains taste and odor neutral. SIGG Water Bottles are available in tons of fun designs including Hello Kitty, monsters, animals and more. SIGG's EcoCare liner is made from BPA-free and phthalate-free ingredients. Perfect size for a lunch box or backpack.
Instagram is all the rage right now, towering above all other social media. Have an Instagram loving teenager? Picattoo lets them create their own temporary tattoos using their Instagram images. Choose 12 different pictures or 12 of the same picture. Each Picattoo is printed on high quality tattoo paper and lasts up to a week. Shipping is free and the possibilities are endless! Picattoo is a fun way for teens to show off their favorite things, share with their friends and just express themselves.
Pure Ice nail lacquer helps you to "Bling on the Holidays" with their glitter collection. Perfect for a stocking, all retail for $1.99 and are available exclusively at Walmart locations nationwide, as well as on Walmart.com. The available in tons of amazing colors, but color collection includes: Bling on the Holidays (gold glitter), Feelin' Ornamental (green glitter), Santa Merry Me (a gold and red infused glitter), Winter Blues (ice blue glitter) and Gold Peppermint (an icy champagne with a hint of pink).
Many families have a tradition of giving a new ornament to their children every year. White Lilie Designs has beautiful personalized hand-stamped ornaments perfect for this tradition. Made from silver and nickel, Becca handstamps each ornament with your child's name, the year and a sweet little Christmas tree. Topped with a beautiful red ribbon and ready to be hung, these ornaments will bring back memories every year they are put on the tree. White Lilie Designs has tons of other great gift ideas for important people in your life. Order early for the holiday!
What are your getting your girls this holiday season?