It always surprises me how fast October comes and goes and then before you know it Thanksgiving has already arrived. We're counting down to Thanksgiving with a bunch of delicious recipes to fill out your whole meal plan for the holidays! First up, my favorite side – a garlic mashed potatoes recipe!
Garlic Mashed Potatoes Recipe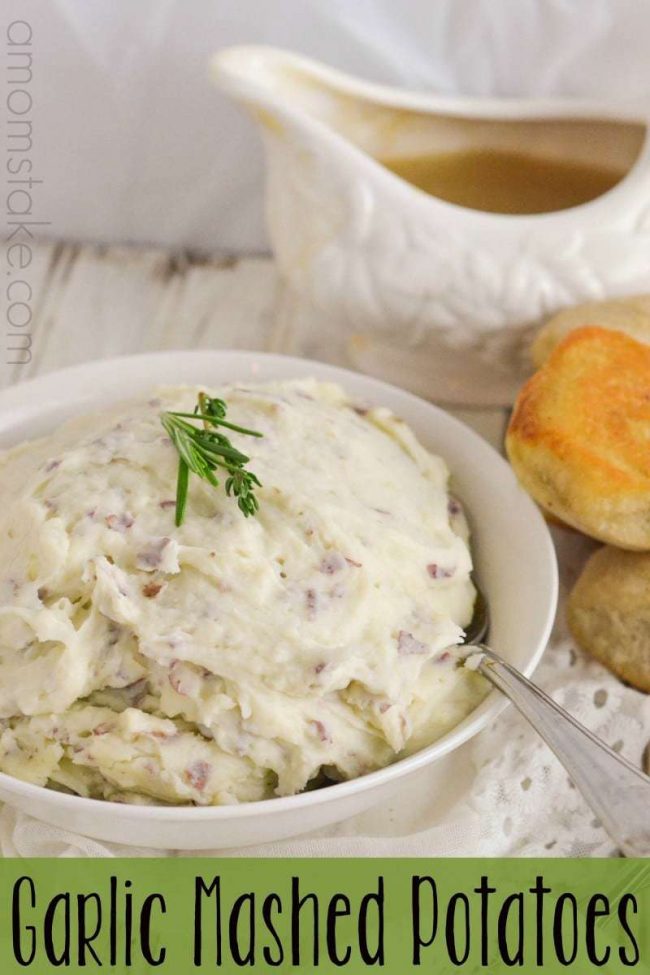 Ingredients:
5 pounds of red potatoes
2 cloves of garlic
3 sprigs of Rosemary
1 1/2 cups heavy cream
4 tbs butter
Directions:
Cube (and peel, if desired) red potatoes. Place in a large pan and cover with water and bring to a boil. Continue boiling for 20 minutes or until potatoes are tender.
In a small sauce pan combine heavy cream, garlic cloves, butter, and rosemary. Over a low heat, warm mixture for 15 minutes. Do not let boil. Remove Rosemary sprig and set aside.
Drain your potatoes and place in mixer. Mash your potatoes until there is no lumps. Slowly add in heavy cream mixture. Continue mixing until potatoes are creamy, about 5 minutes. Add salt and pepper to taste.
We will be sharing more recipes from our Thanksgiving feast! Check back for a roasted turkey recipe, yummy rolls, and stuffing baked in an acorn squash! They all pair wonderfully with our garlic mashed potatoes recipe for a full Thanksgiving meal everyone will enjoy.
What's your favorite Thanksgiving side dish?