I participated in this sponsored campaign on behalf of One2One Network. All opinions stated are my own.
I have four boys so I have been through 8 years of car seat installation and frustrations. Installing car seats is usually really hard and leaves me climbing all over the car seat just to get it tight and in place. The Platinum Symphony DLX car seat has SureLATCH Technology that auto tightens the latch anchors. You just clip in the anchor, push down on the seat, and the anchor buckle reels itself back in tightening as you push down on the seat. It gives me the best car seat fit I have ever been able to acheive in my car with literally no struggle at all.
Getting my squirmy toddler into his seat is usually the next battle. The car seat has built in buckle pockets that you can tuck the buckle into and up out of the way making it much faster to get my 18 month old into his car seat, and out too. Plus, you adjust the harness height without re-threading the belts by pulling up at the red tabs at the top of the harness straps making it so easy to readjust as my son grows. It's a big time saver and gives us the perfect fit every time.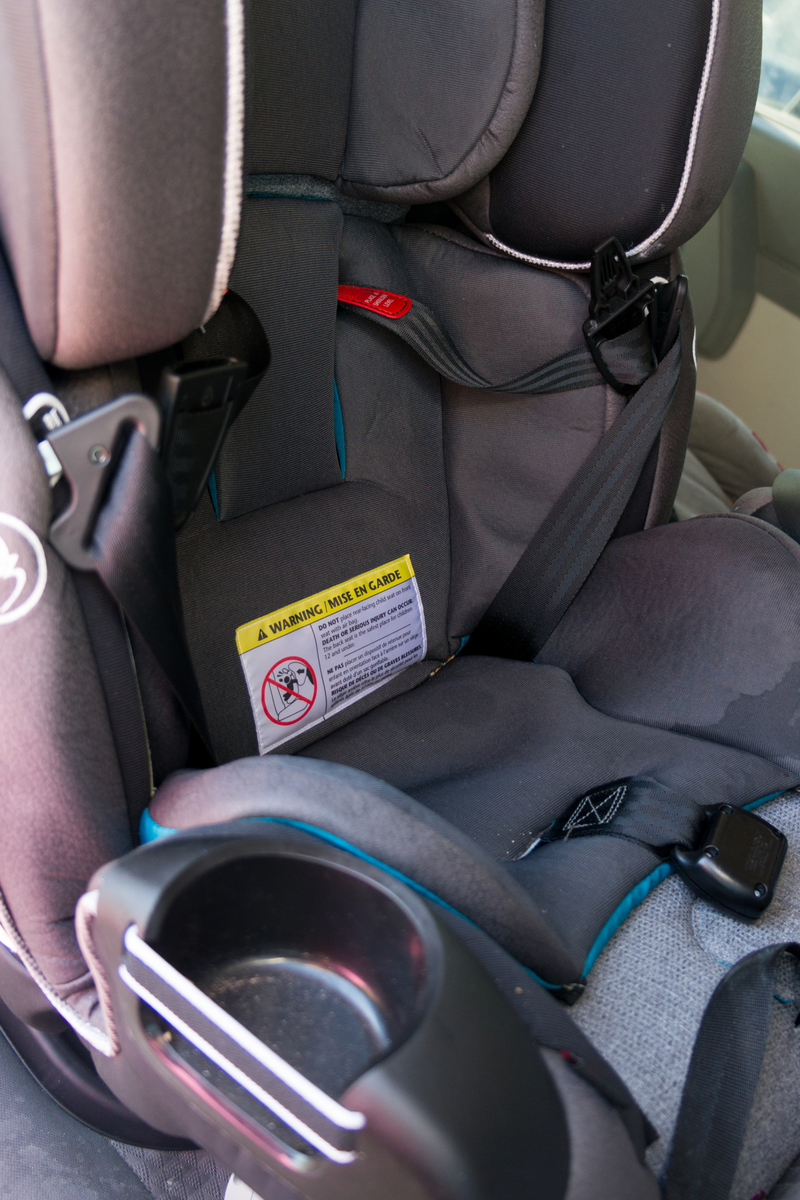 The seat also has padding that keeps my kiddo cool, which really matters since we live in Phoenix and our car seats often get very hot in the summer. And this isn't just any ol' fabric, it was developed by NASA and regulates for both heat and cold temperatures! My 18 month old always fights me getting into his car seat, but once he is in he is super comfy. He falls asleep on most of our drives so I know he is nice and happy in his seat. Which is important, because an unhappy fussy baby that hates their car seat is a big distraction to the driver!
I'm a big fan of this Evenflo Platinum Symphony DLX car seat, I don't have a single complaint other than it's a pretty big seat, but that is typical of all convertibles car seats because they have to function for so many different stages. It is pretty awesome that you can use this single car seat from 5 all the way up to 110 lbs (within the height restrictions)! It changes from rear-facing to forward-facing and then eventually to a high back booster.
You can find the Evenflo Platinum Symphony DLX car seat at Babies "R" Us. It retails for $249.