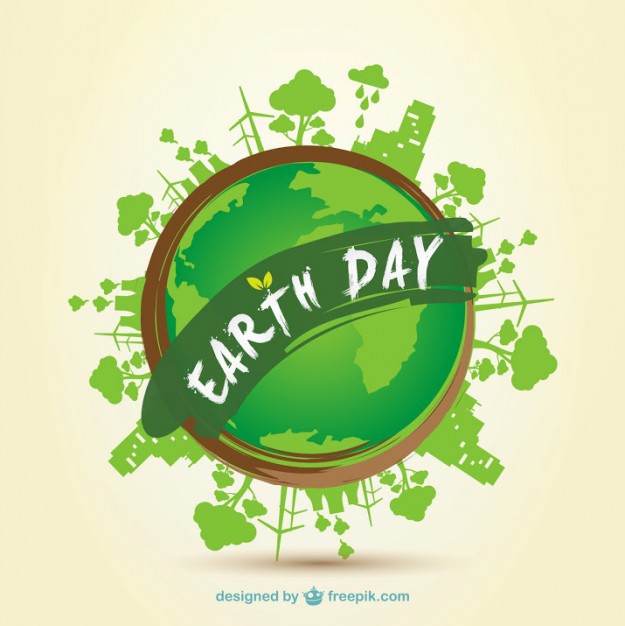 Happy Earth Day! Every year on April 22nd we take some time to celebrate this beautiful planet we live on and inspire awareness and appreciation for our earth. Here are a few earth friendly products to check out!
Warm Traditions Hot Water Bottles offer a fun, fashionable, chic and cozy way to reduce stress, melt away aches and pains, soothe cramps, stay warm and toasty, get a better night of sleep, soothe children, relieve cold and flu symptoms, chase away chills and much more all while being reusable. This time of year when it is so cold outside, this product has become a daily use item for me. I love the fact that it is big enough to cover my lap, core or feet (both). It is easy to fill, and change out. These hot water bottles are made of eco-friendly thermoplastic that is BPA & phthalate free, odorless, safe. The heat lasts up to 6 hours. Adult size bottles cost between $19.95 – $21.95. Warm Traditions offers a huge selection of covers that you can choose from.

Is there any better way to celebrate Earth Day than to recycle? Yerdle helps you do just that! Why buy something new when you can just get it from someone who doesn't need it anymore. Each morning Yerdle hosts a new selection of items you can bid on using your points. You receive 250 free points for signing up, and you can earn more points by "selling" your own items. Once you have won an item you pay a flat $2-4 shipping fee or arrange for local pick-up. It is really simple and easy to use! I recently won a vintage kitchen scale on Yerdle and it looks so cute in my kitchen, I love that it was free and that I kept it from going to a landfill somewhere. You can find pretty much everything on Yerdle, check it out today here or on the app store.
Go green indoors by choosing eco-friendly products for those disposable paper products you can't do without. Staples offers a whole line of Sustainable Earth by Staples products that are made with recycled fibers and carry a 100% satisfaction guarantee! Like the Sustainable Earth by Staples Paper towels that give you tough 2-ply paper towels that help you reduce and do your part in recycling. Another easy swap is to switch out that fluffy toilet paper brand for long lasting rolls that may not be as soft but make much less of an impact on our planet. Sustainable Earth by Staples standard bath tissue has 550 sheets per roll, which means you'll be swapping out those rolls way less often, too. The Sustainable Earth line is available both online and in stores at your local Staples store.
Earth Mama Angel Baby believes in the natural process of birth and healing power of nature. They provide herbal alternatives for pregnant, postpartum and breastfeeding women, and babies of all ages. Their products are natural and organic and combine traditional plant medicine with the safety of contemporary evidence based research. With remedies for postpartum soreness, nursing woes, sore baby bums and much more they are bound to have just what you are looking for! I recently received their Postpartum Recovery Essentials Bundle, and boy do I wish I had had it about 19 months ago. This kit is a must have for new moms and would make the perfect baby shower gift! The kit retails for $59.77 and can be found here. Their other products range in price and can be found on their website here.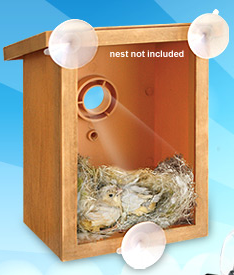 My Spy Birdhouse offers a front row seat for observing nature's feathered friends! This birdhouse is so much fun! It is a weatherproof home that is easily hung on the outside of any window in your home. It features an open back acrylic window design and a two way mirror insert. This allows viewers to watch birds build their nests, lay eggs and raise their young without ever being disturbed! My son is obsessed with a cute family of birds that nest under the corner tiles on our roof each year. I am hoping that they might tell some of their friends about our new birdhouse so we can see what they are doing! He runs to the window each morning to check for some new feathered roommates! What a fantastic way to let your kids bond with mother nature! My Spy Birdhouse is $14.95 + S&H and can be found here!
What are you doing to celebrate Earth Day?