Applesauce is one of my very favorite snacks to give to my children. It's a relatively healthy snack that my kids love and is easy to prepare and serve. If you have children, this easy homemade applesauce recipe will become a staple in your home! It taste so much better than the pre-packaged varieties and you'll wonder why you haven't made applesauce before!
I received compensation and samples as a Finish Power & Free Alliance of Moms ambassador. All opinions are my own.
Easy Homemade Applesauce Recipe
See more
Easy Recipes
in our Recipe Index!
Ingredients:
4 Apples
3/4 cup apple juice or water
1/4 cup brown or white sugar or half of each (optional)
1/2 teaspoon ground cinnamon (optional)
Directions:
Peel, core and slice your apples. I peeled my apples first, then just used my corer/slicer tool to easily finish off the apples. If your apples have any remaining core, I usually have a slice or two that does, just use a pairing knife to cut out any core still remaining on your slices.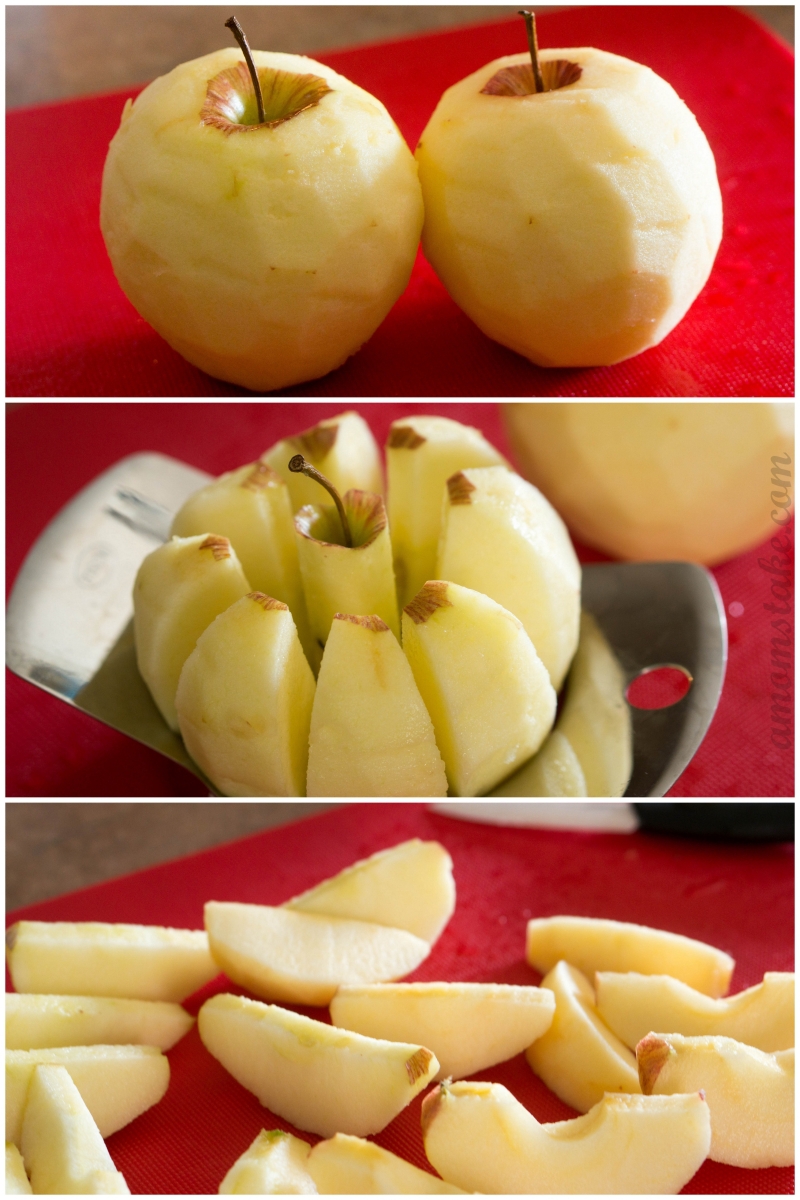 Add all your ingredients to a stockpot, and mix to coat. You can exclude the sugar if cooking for infants or toddlers and you want to avoid that extra sweetness. I like to do half brown sugar and half white sugar as it give the applesauce a richer color and tastes great! The cinnamon is completely optional and based on taste.
Cover and cook for 6-8 minutes on a medium heat until the apples are soft.
Move your cooked apples and liquids to a blender or food processor. We used a Baby Bullet. Blend until your desired consistency. You can blend longer for infants or less if you want a chunky consistency.
When you're finished with the prep work, serve the applesauce lukewarm or cold. Store your cooled applesauce in an airtight container in your fridge. Use within 2 weeks.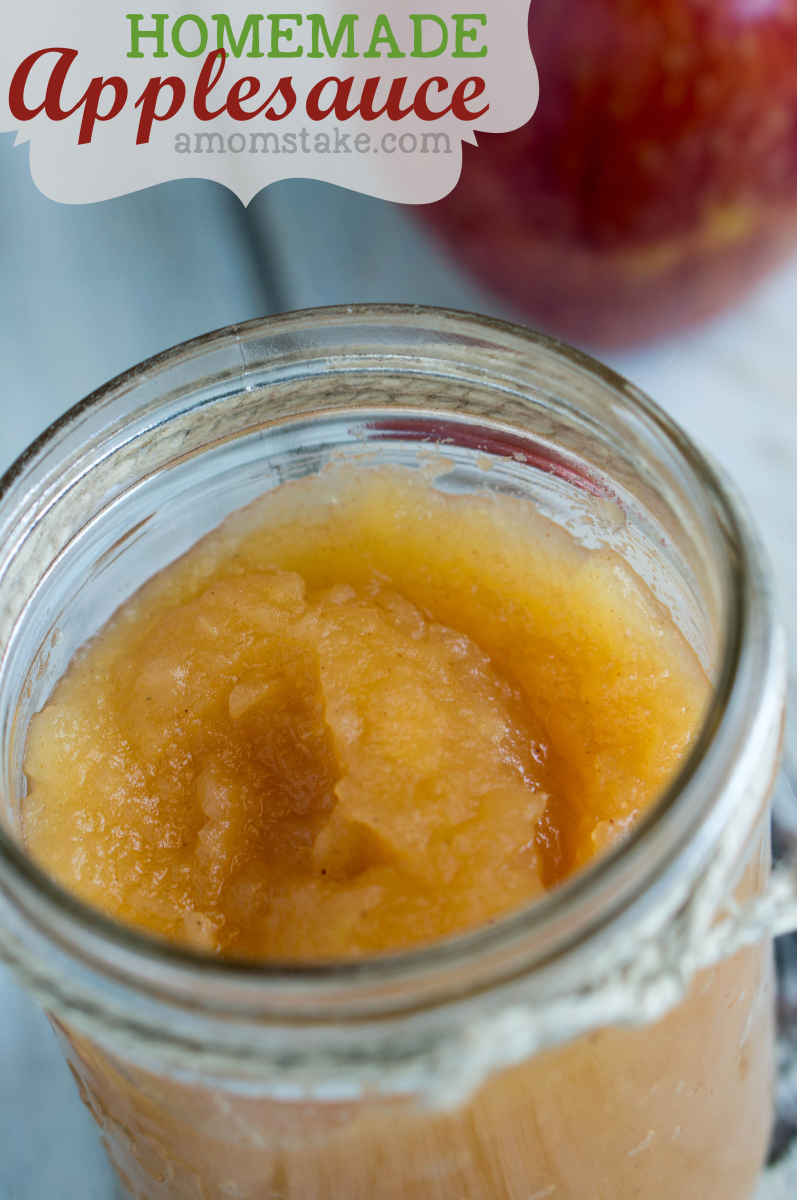 Applesauce freezes well so you can store your batch in freezeable containers or an ice cube tray and then move to a ziploc bag. Just allow the applesauce to thaw for about an hour on the counter or you can warm it for 15-20 seconds in the microwave. Just be sure to stir and check heat levels before serving if you microwave your recipe.
We served up the yummy applesauce with the cute NUK infant feeding line spoons. They are the perfect size for infant feeding and even for use with my toddler. My 18 month old is learning how to self-feed, which often means a mess, but the spoons were really easy for him to hold and use.
Now, do a quick rinse on all your prep dishes and then you can toss them right into your dishwasher making clean-up a breeze!
What is your family's favorite easy homemade snack?