This is a sponsored post written by me on behalf of Mom to Mom.
Last weekend, all four boys climbed around me on the couch as we flipped through baby books and laughed as pictures of my oldest show off new teeth, talk, learn, and other accomplishments. Now, my "baby" is approaching all those same milestones and as he approaches 18 months, it's fascinating to me to see his progress, especially as he learns new words. Today, he learned how to say "duck", which came across in a huge shout while reading a cute book about ducks at the library.
My son is always on the go, climbing up and down and over everything he can. Following in the footsteps of his older brothers he has learned how to climb up onto our dining chairs, couches, bed, and everywhere else he really shouldn't be.
In all that moving, he needs a quality diaper that moves when he does and keeps him protected. The Mom to Mom brand of diapers fit him snug and secure around his waist and legs keeping everything in.
I was really impressed with Mom to Mom diapers. They gave my son great coverage and we haven't had any leaks. The patterns are really cute with elephants for size four and accented with green stripes and polka dot patterns. It makes them look really hip!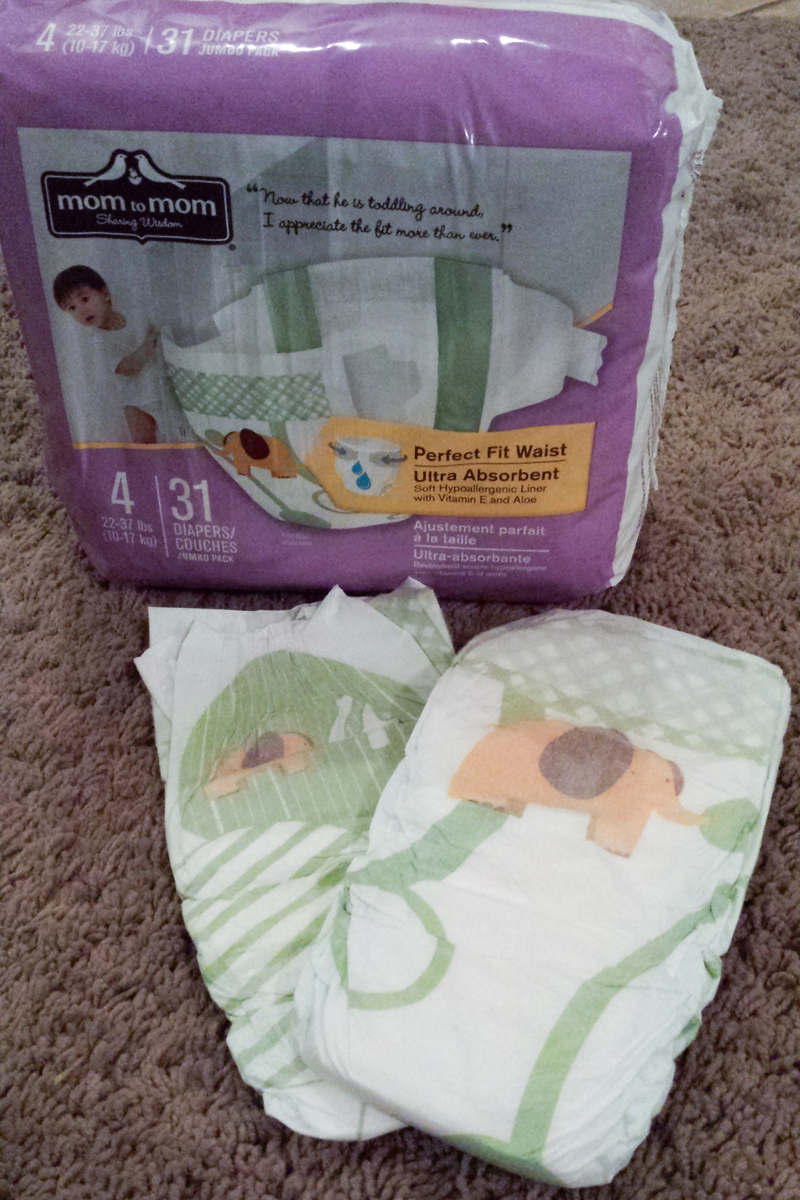 These diapers also have a hypoallergenic lining with Vitamin E and Aloe to give added comfort to this sensitive area. That's especially key to me, as my son breaks out in rashes really easily if he isn't changed promptly in most diapers. Knowing these diapers have extras added into protect his skin matters! These diapers have worked great for us and I will not hesitate to buy them again.
Mom to Mom diapers are available at great prices at Safeway grocery stores. This makes picking up diapers easy to add into your weekly grocery shopping trips. Look for them on the baby care aisle along with other Mom to Mom product lines!
What features are most important to you when shopping for diapers?
This is a sponsored post written by me on behalf of Mom to Mom.