Help your kiddos stop losing their page with these adorable, and easy DIY Ribbon Bookmarks! We'll show you how you can make your own ribbon bookmark in just minutes, or make a whole dozen and it will still only cost you a $1 or $2. Cheap, easy, darling, and practical – could you ask for much more? Let's get started! Affiliate links are included here for your convenience.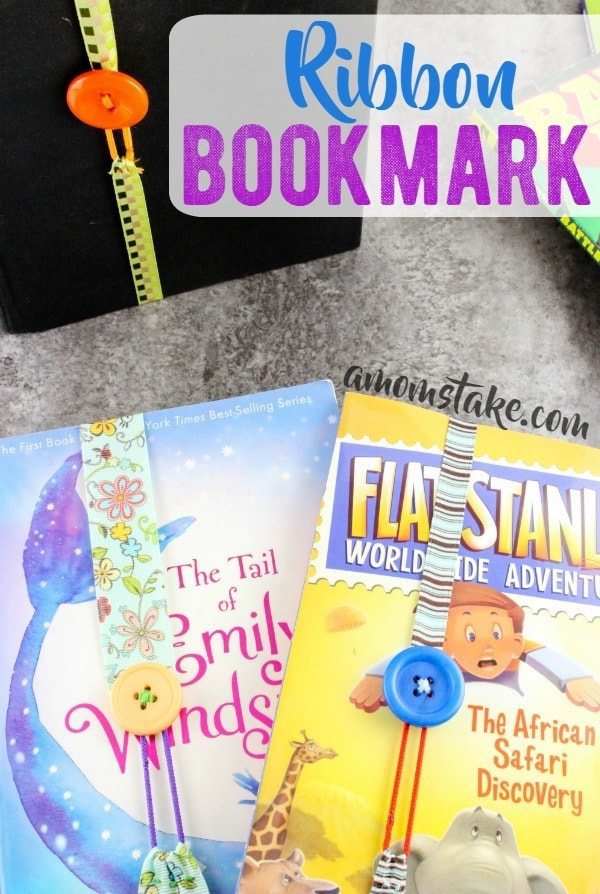 DIY Ribbon Bookmarks
What's Needed
Directions
Measure the height of child's favorite book series. Double that measurement and add an extra inch for seam allowance and to wrap over the pages. Cut a piece of ribbon to that length.
Thread the needle with embroidery thread and tie a knot at the end.
Select a hair band, and slide the end of the ribbon through it and fold it over.
Take the threaded needle and sew 2-3 tiny stitches so the hair band is secure in the loop.
At the other end of the ribbon, sew the button on securely.
Now grab the book you are reading, open to the page you're on, and wrap the ribbon around it so the button and hair band is on the cover. Just loop the hair band around the button and your page is marked until you start reading again!
Loved this post? Pin it to save it for later so you can easily find the tutorial again!
Happy reading!