My family was recently invited to a dinner party where we were tasked with bringing the dessert. I absolutely love dessert and pretty much all things chocolate, so I really wanted to find the greatest chocolate dessert to bring to this dinner party… and I have found it!!
Brownie Trifle is the most decadent dessert to take anywhere (especially when you are trying to make an impression) but don't have all day to create something extravagant. It is a layered Brownie Trifle that includes brownies, chocolate mousse, and whip cream…sure to please anyone!
The key to a good trifle or other layered dessert is a great glass dish. They can be served in any bowl, but a nice glass dish shows off the different layers and makes the dessert look so much more delicious. Affiliate links are included for your convenience.
Brownie Trifle Recipe
Ingredients:
Directions:
Prepare brownies if you haven't already and allow to completely cool. Cut them up into 1″ squares
Mix small box of instant pudding, 1/2 ccup water, and 14oz can of sweetened condensed milk together.
Fold in 1 tub of whipped topping to create a chocolate mousse layer.
Layer 1/2 brownies, 1/2 chocolate mousse, 1/2 whipped topping tub
Repeat with second layers using the remainder of your brownies, chocolate mousse, and whipped topping tub.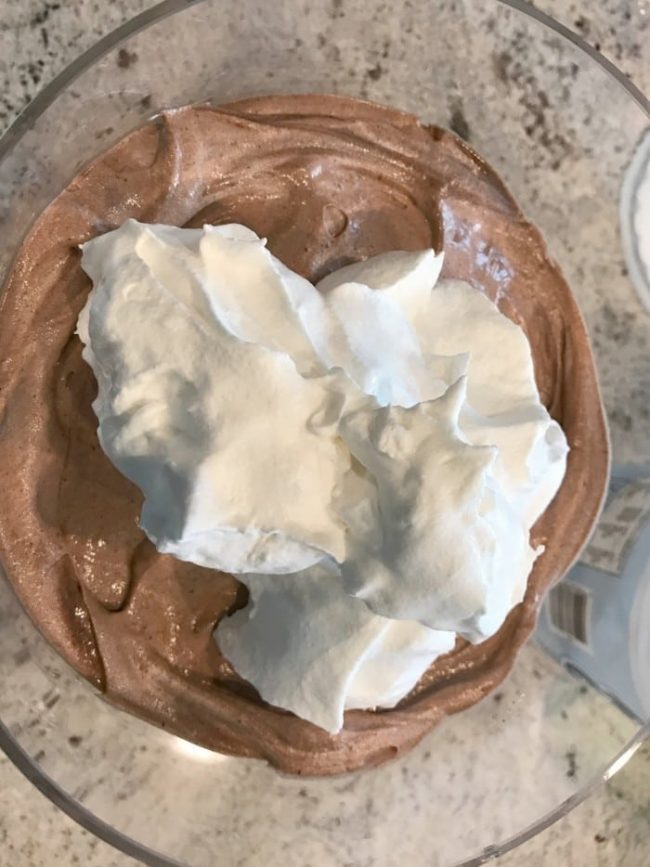 Crumble Candy bar pieces on top
Refrigerate until ready to serve
Scoop into bowls and WOW anyone around with the most delicious mix of chocolate, mousse, and whipped cream!
The only thing that takes some time is preparing the brownies ahead of time and cooling them completely, otherwise it takes less than 10 minutes from start to finish to create our Brownie Trifle. I know it will be the hit of the night, just don't expect to come home with any leftovers!
Try these other Quick & Easy Desserts
3-Ingredient 5 Minute Peach Cobbler
Classic No Bake Cookies
What's your favorite go-to dessert for gatherings?