What's more fun for the holidays then a themed rice krispie treat? We love rice krispie treats here in my house and so when I saw a box of all clover lucky charms in my grocery store, I just had to pick up a box and whip up a batch!
Did you know that you can make rice krispie treats in the microwave and it takes just minutes to make? Let me show you how to replicate our LUCKY Charms Krispie Treats!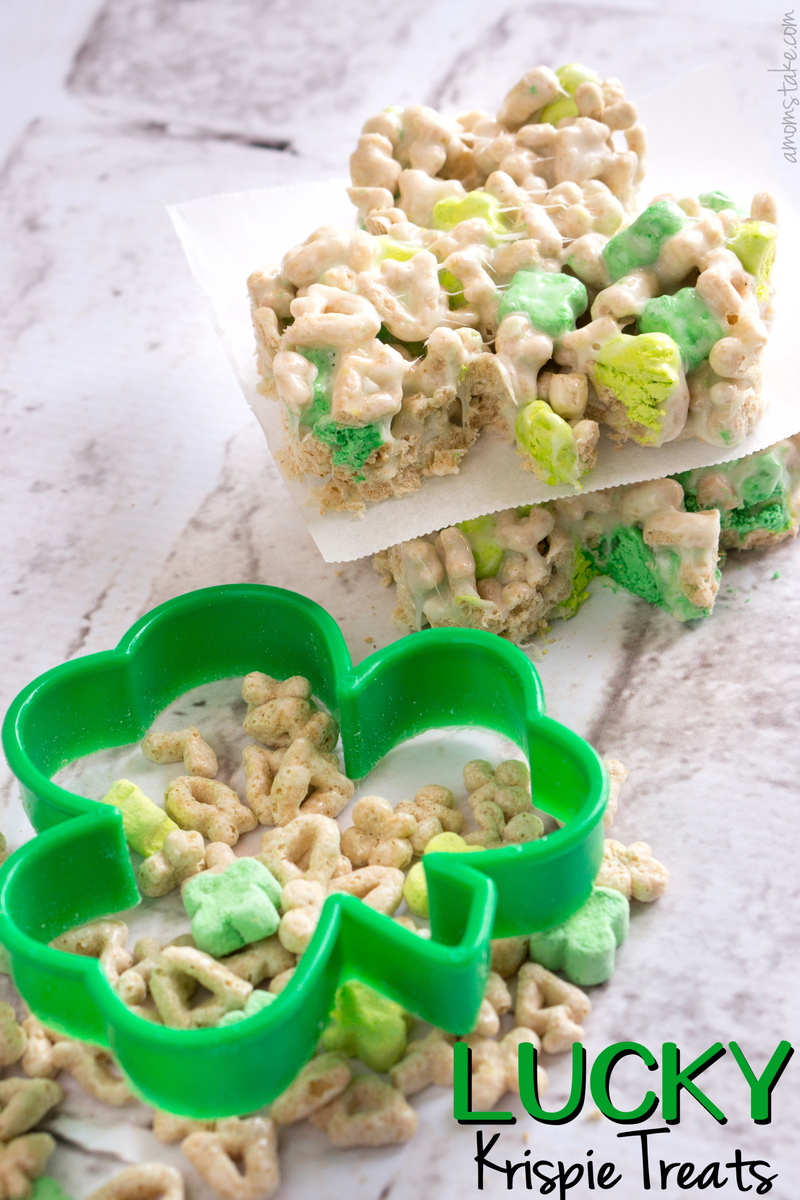 Ingredients:
6 cups Lucky Charms, all clovers mix (limited availability around St. Patrick's day)
3 tablespoons butter
1 bag of Marshmallows
To make Rice Krispie treats in the microwave, you'll grab a medium sized microwave safe bowl. Add your butter to the bowl and cook in 30-second increments, stirring between each interval, until your butter is melted.
Next, add your marshmallows to the bowl and mix them around coating them evenly with the butter. Now you place your bowl back into the microwave and cook in 45-second increments, stirring between each until your marshmallows are melted. This should take 2-3 times in the microwave for them to melt.
Add your cereal into the bowl and mix until all the cereal is well coated. Finally, pour your treat mix into a 9×13 baking dish that has been sprayed with a non-stick spray. Press your cereal with your hands to spread the mixture evenly across the pan for uniform treats.
Allow the krispie treats to cool completely and they're ready to eat! You can also grab your favorite themed cookie cutter to make fun shapes from your new treat.
The kids will think these treats are extra LUCKY because they are shaped like clovers and filled with magical clovers making them perfect for St. Patrick's day!
What other fun holiday treats do you like to make?