When I had my first baby I registered for the cutest towels. I know you have seen them, they have them at all the big baby stores, they have the cutest little hoods with monsters or princess crowns. They are made of thin, amazingly soft terry cloth. I just loved them, until I used one.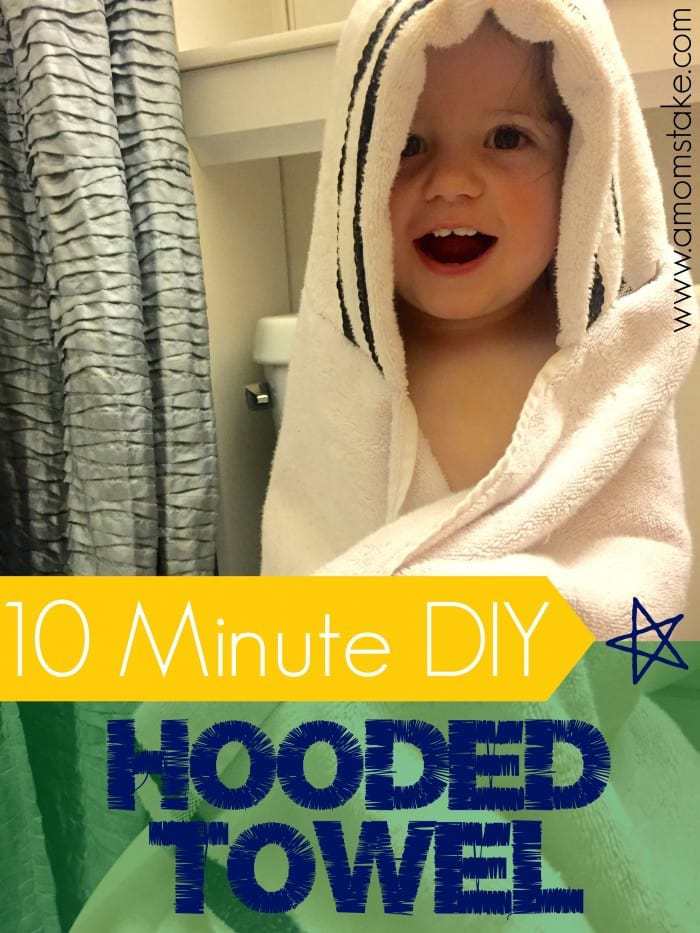 Why do they make baby towels that don't absorb water!? It doesn't make any sense to me! Besides their lack of absorbency, they only fit for a few months! Luckily, one of my best friends gave me a homemade hooded towel that I just ADORE. It is thick, fluffy, and still fits my little guy now that he is five! I have 3 kids now and I have figured out how to make these towels on my own. They are easy peasy and the PERFECT gift for the new mom in your life!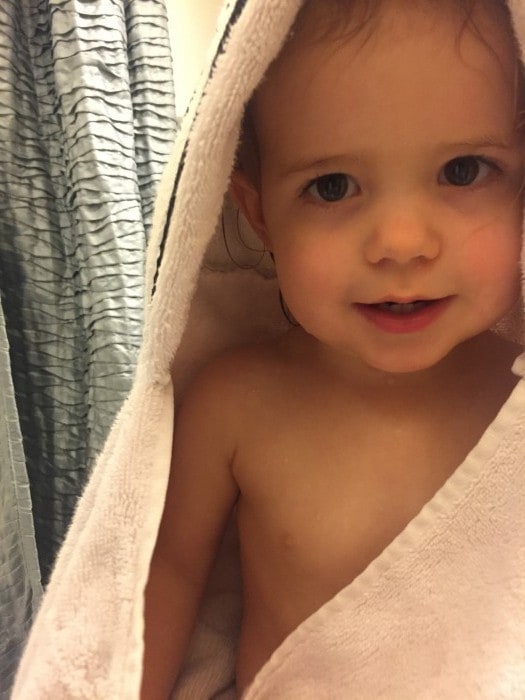 You will need:
A Full Sized Towel
A Hand Towel
A Sewing Machine and Matching Thread
10 Minutes of Your Time
Start by cutting your hand towel down. You need 12 inches of it.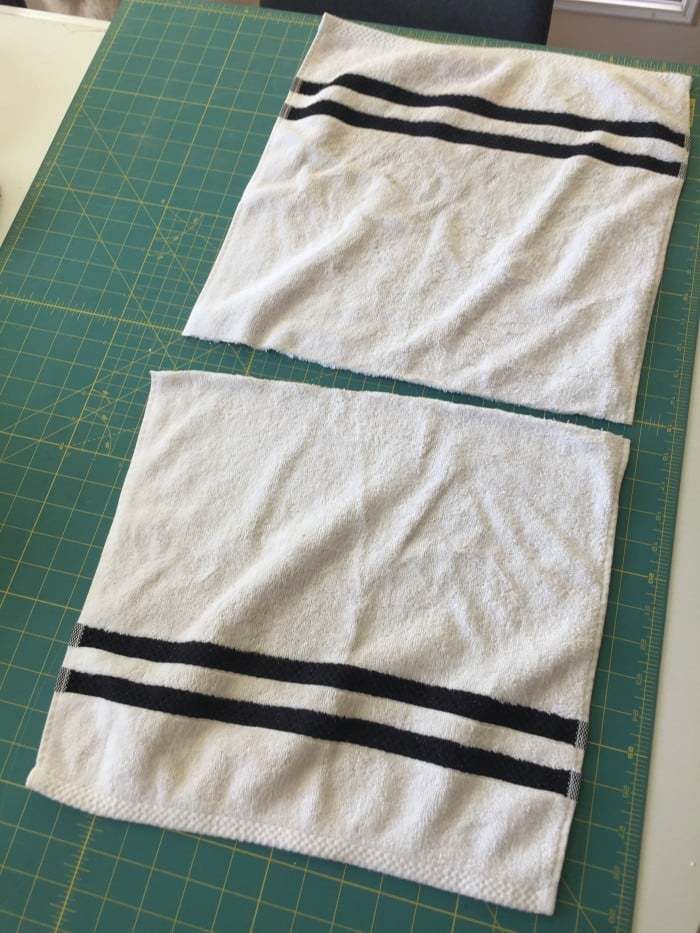 Fold the finished end over two inches and sew along the edge.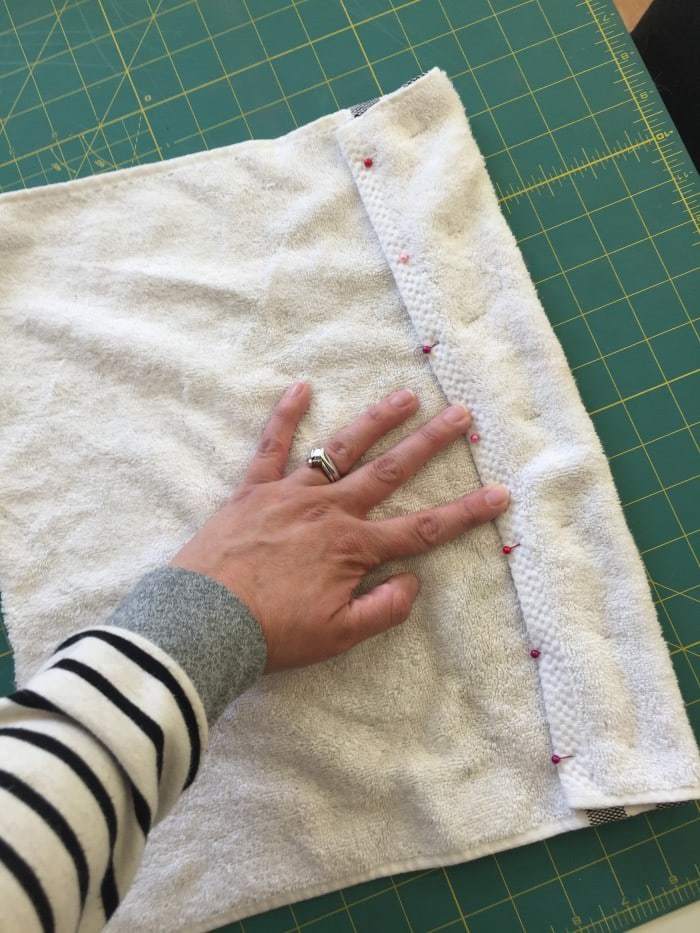 Take the right sides and fold them together. Pin the back seam and sew up the back with a zig zag stitch.
Flip the hood right side out and center it onto the full sized towel. Pin the back side of the hood to the right side of the towel. Make sure the long side of the hood is pinned flush wth the edge of the towel. The ends might feel like they are pulling weird, but they will lay flat when all is said and done.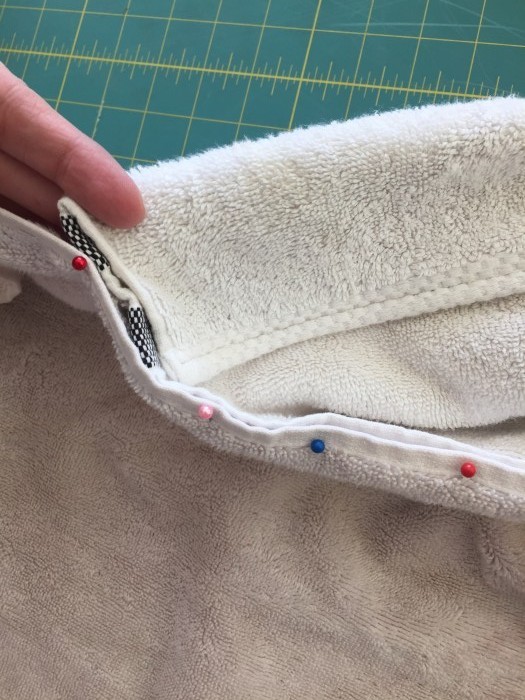 Sew along the edge with a zig zag stitch.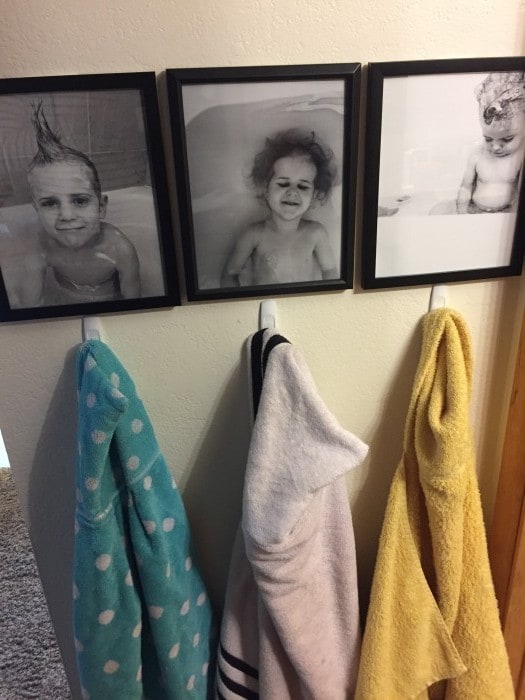 Thats it! Now you have a super cute, easily customized, fluffy and absorbent hooded towel. It will fit your baby well into their childhood. We have a handful of them that rotate through our hooks in the hallway outside the bathroom.
What color towel would your kiddo choose?