Every few months, I get the opportunity to plan a fun activity for about 40 youth that go to my church. Finding activities that are exciting, budget-friendly, and made for large groups can be a little tricky. That's why Glow in the Dark Dodgeball is one of my new favorite group games! Perfect for youth groups, family reunions, get-togethers, and birthday parties, everyone will have a hit (haha, get it?!?) playing Glow in the Dark Dodgeball. Affiliate links are used below for your convenience.
Glow in the Dark Dodgeball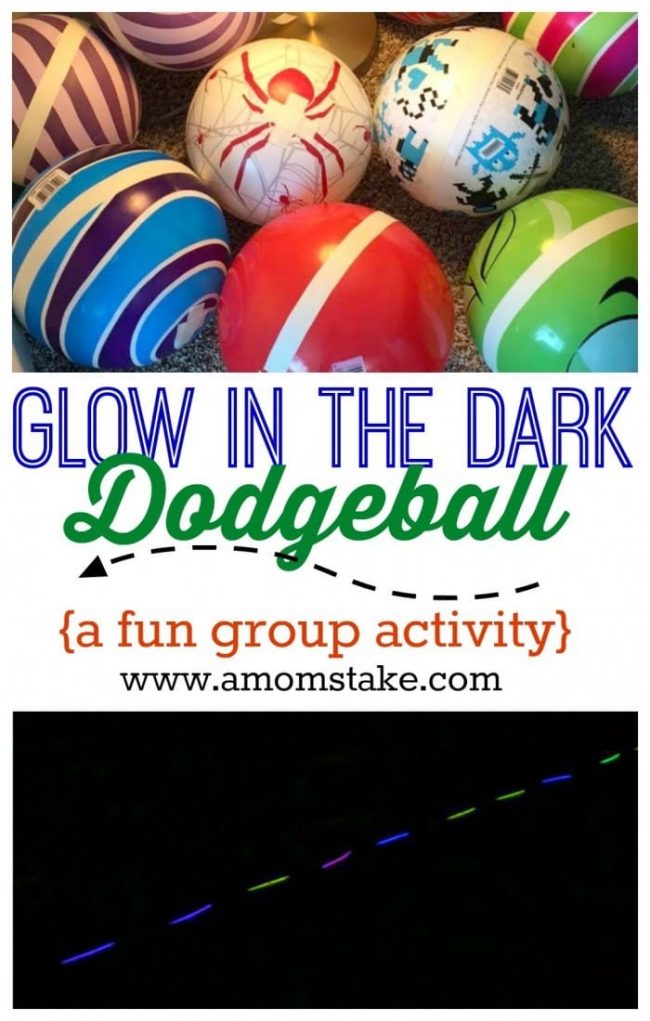 Supplies:
– Glow sticks: You'll want a pack of about 100.
– Plastic balls: You'll have to estimate how many balls you'll need based on the amount of players. These types of plastic balls can be found at the dollar store.
– Glow in the dark duct tape: I used 2 small rolls worth of duct tape for around 20 balls.
– Loud Music: This creates a fun ambiance for people to play.
– Fun lighting: In addition to the glow sticks and glow in the dark duct tape, we also used disco balls.
Instructions:
1. Divide the 2 teams by lining lit glow sticks in a row. To make sure they stay in place, tape them to the floor. As you can tell, trying to get pictures of everything in the dark was a bit tricky. But here you can see the line that we made to divide the two teams (as well as team players wearing the extra glow sticks).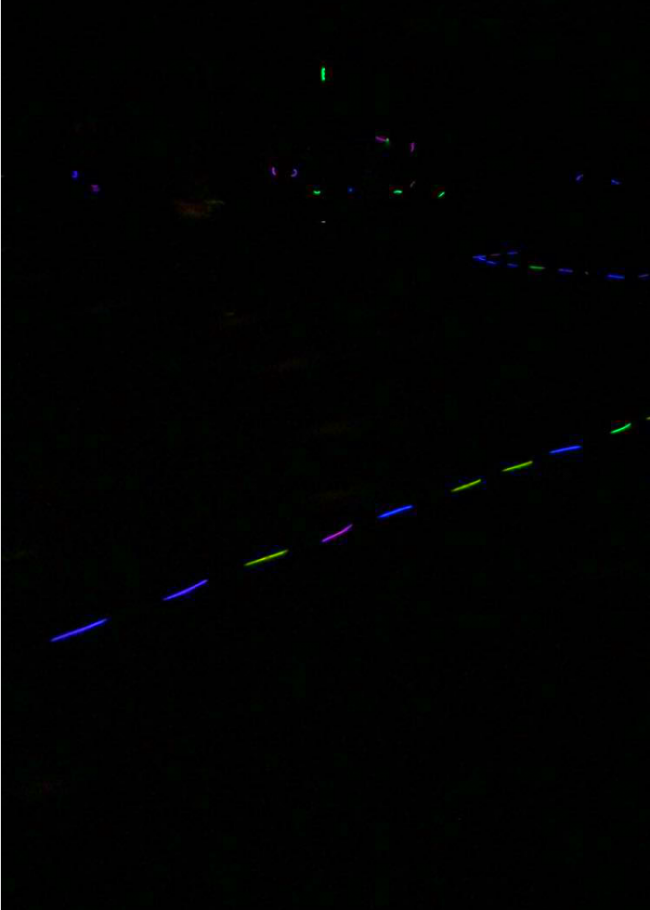 2. Next, outline both of the team jails with lit glow sticks (tape these down as well). As I mentioned above, make sure to save enough glow sticks to give to the players (this helps the other team know where to aim).
3. Put your glow in the dark duct tape on the plastic balls. I decided to use this pattern so I wouldn't have to use too much duct tape for each ball. But really, as long as there is duct tape on the balls, it doesn't really matter how you apply the tape.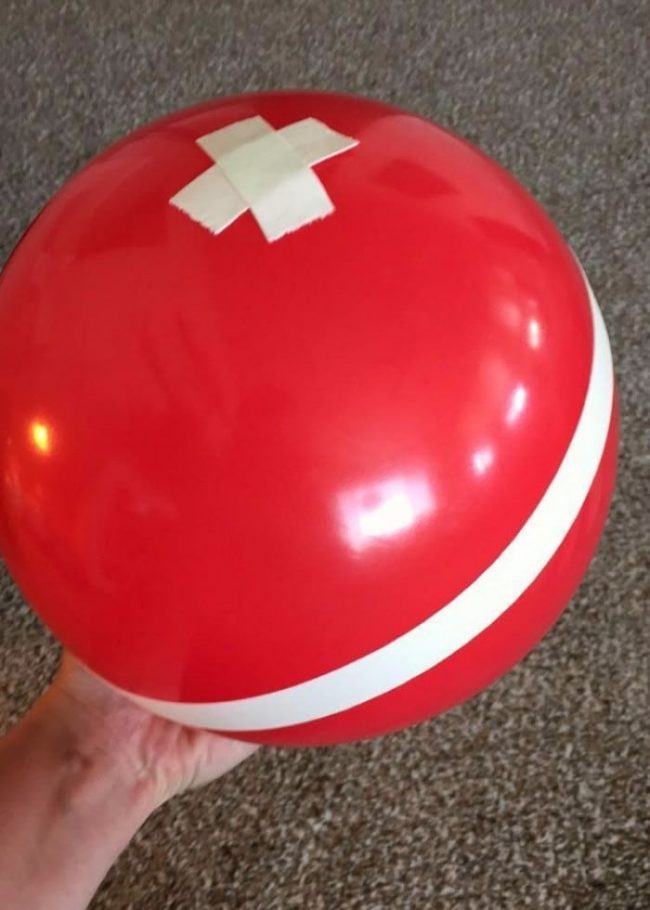 4. A little bit before you start dodgeball, you are going to want to charge the duct tape so it glows. To do this, you can either put the balls under a lamp (this is what I did) or hold them up right under florescent lighting. You may have to recharge half way through the game if the light starts dimming.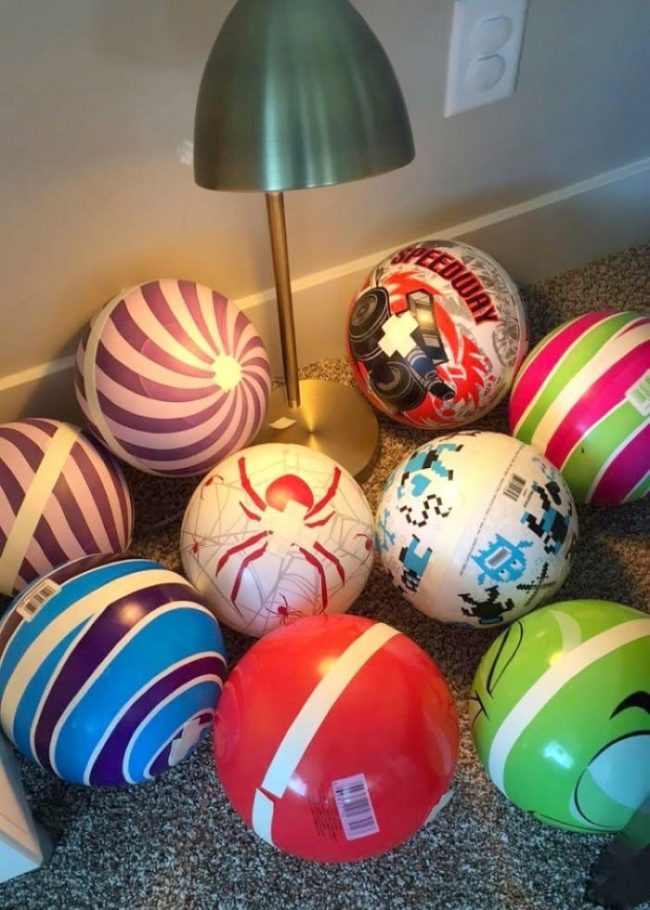 5. Turn out the overhead lights, pump, the music, divide into two teams and you're ready to start!
Rules of the Game:
1. The goal is to be the last team standing without being hit by a dodgeball.
2. A player goes to "jail" if they are hit with a ball, hit another player from the opposing team in the head, or miss the dodgeball when trying to catch it.
3. Every time a team member catches a ball from the other team, the last person that was put in that teams' jail is released back to the team.
4. Have fun!!!!
What is your favorite group game?