One of the things I love about the holidays is all the christmas cards and new year greetings that come in the mail! I love looking at the beautiful family pictures and seeing how our friends and family that don't live near by are growing and adding to their families. However, if I don't hang them up, these adorable cards end up buried in a pile after our first glace. You can make a cute and inexpensive Christmas card holder with just a couple of basic supplies that will show off this cards all through the holidays. This whole project was under $5!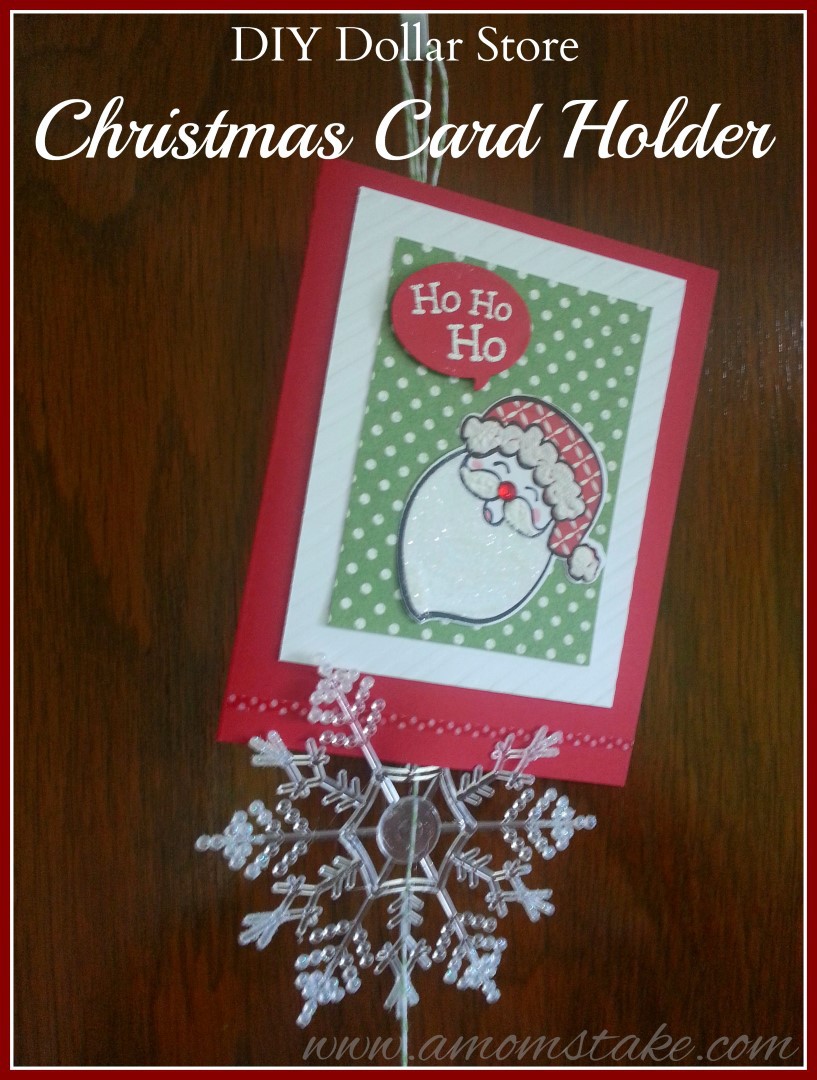 Easy and Inexpensive Christmas Card Holder
You will need:
10 Pack Crystal Snowflake Ornaments
Ribbon or String
Door Hanger
Ornament ball or other weight
You can pick up all of these items at the Dollar Store! They make so many styles of ornaments available every holiday year, and this year snowflakes happen to be the main attraction. It's important that you get to your local Dollar Store early, before all the best ornaments have been scooped up.
Every year I like to make a different Christmas Card holder to hang or rest on a shelf, and the minute I saw these stiff snowflakes I knew they would make great card holders. With so many options available at the Dollar Store, you can pick and choose between ornaments, but stiff crystal snowflakes like these work best because each arm serves as a grip and holds up each card.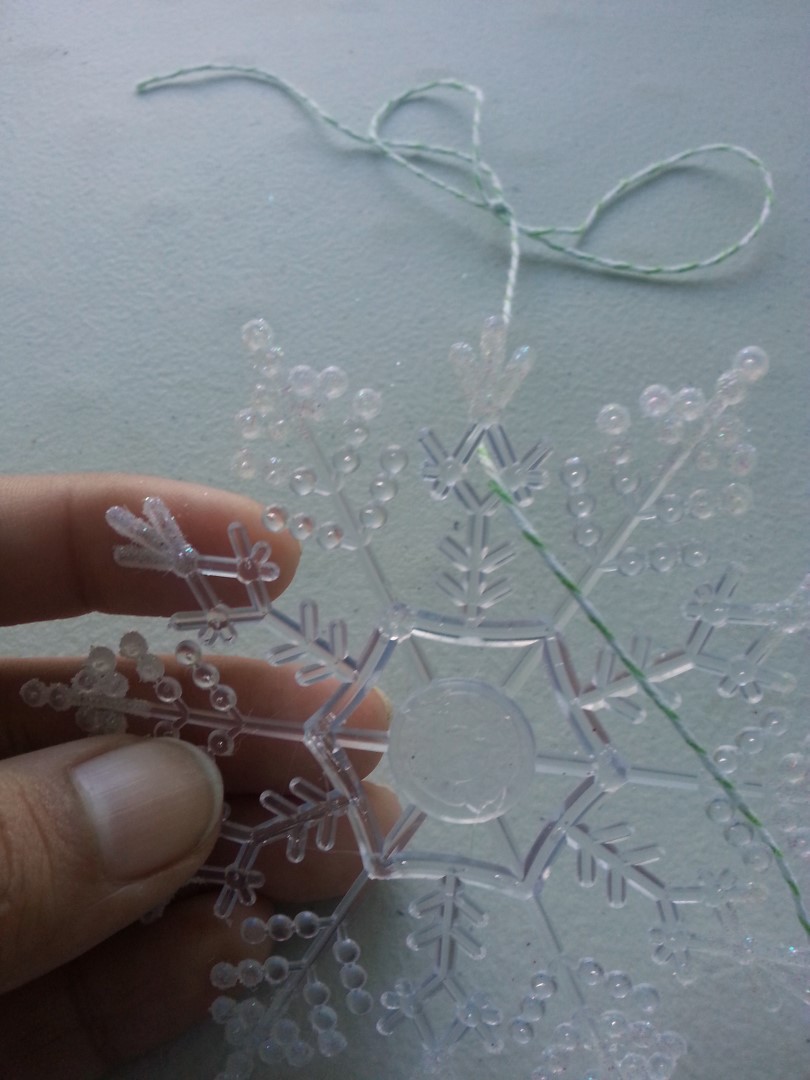 Start by measuring out the length of the space where you will be hanging your card holder ribbon. Add an additional two feet to the length and then make a bow or loop on one end of your thread or ribbon. Double knot it because your chain of snowflakes will hang from here. The ornaments already have thread for hanging through the tops of the snowflake, so thread your ribbon through this slot or loop and make a knot so that the snowflake is hanging from your ribbon.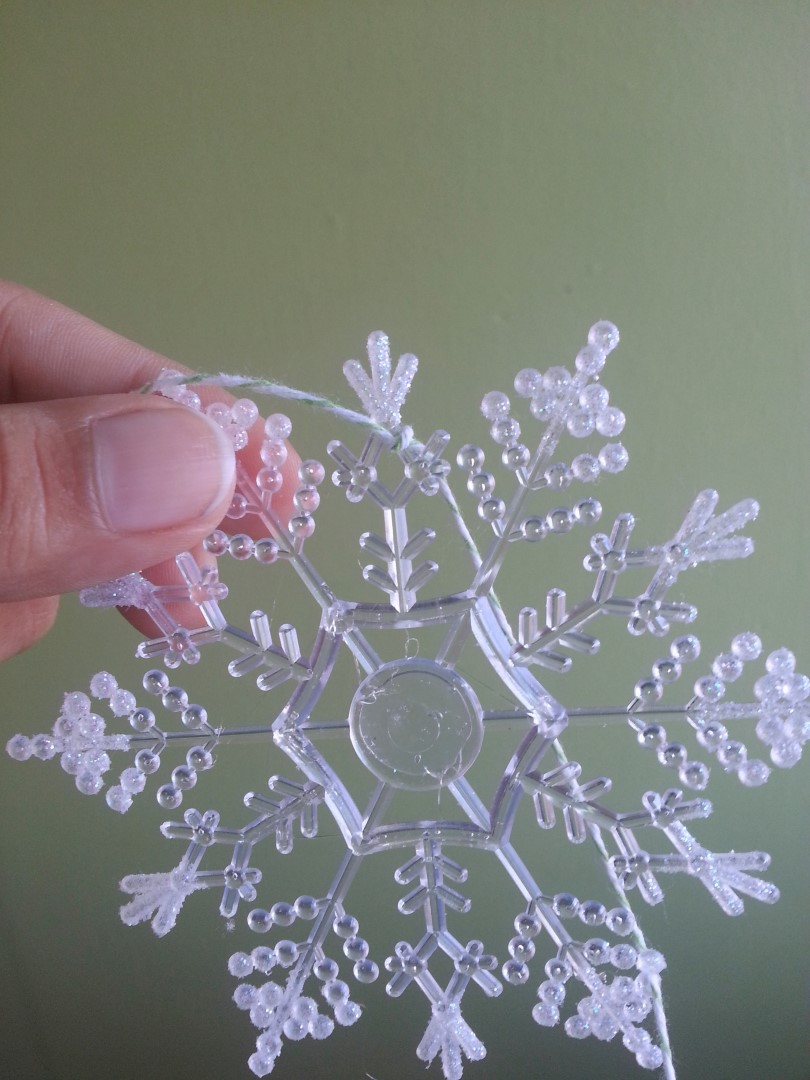 To secure snowflake pull the thread through the corresponding bottom loop. You now have your first snowflake card holder attached.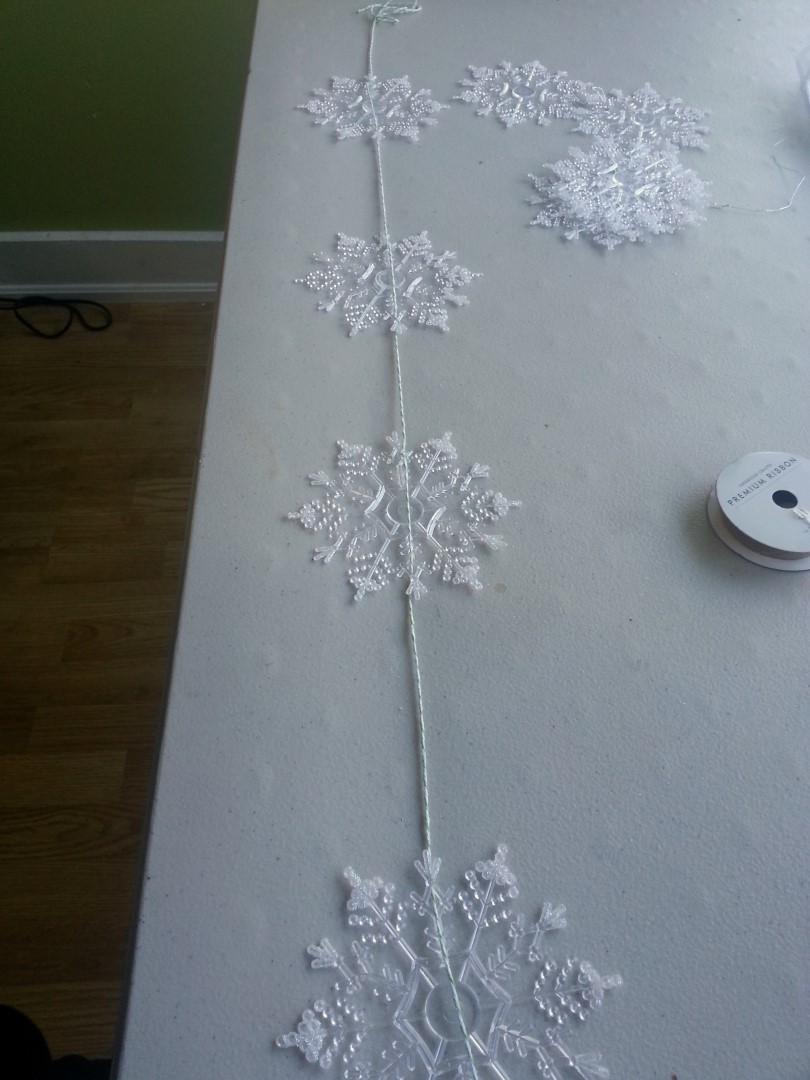 Leave three to four inches of ribbon below the first snowflake before attaching the second one to the ribbon. Repeat till all ten snowflakes are added or the ribbon is as long as the space where you will be hanging it.
Add a round ornament or something with a little weight to it to hold your card ribbon down. Hang your Christmas card holder from a door with a wreath hanger, over the mantle with stocking holders or from the Christmas tree.
Add Christmas cards to the tops of the snowflakes, using the arms of the snowflakes as prongs to stabilize your cards.
Do you make a Christmas card holder each year?