I received Oriental Trading Company items for use in this post. All opinions and ideas are my own.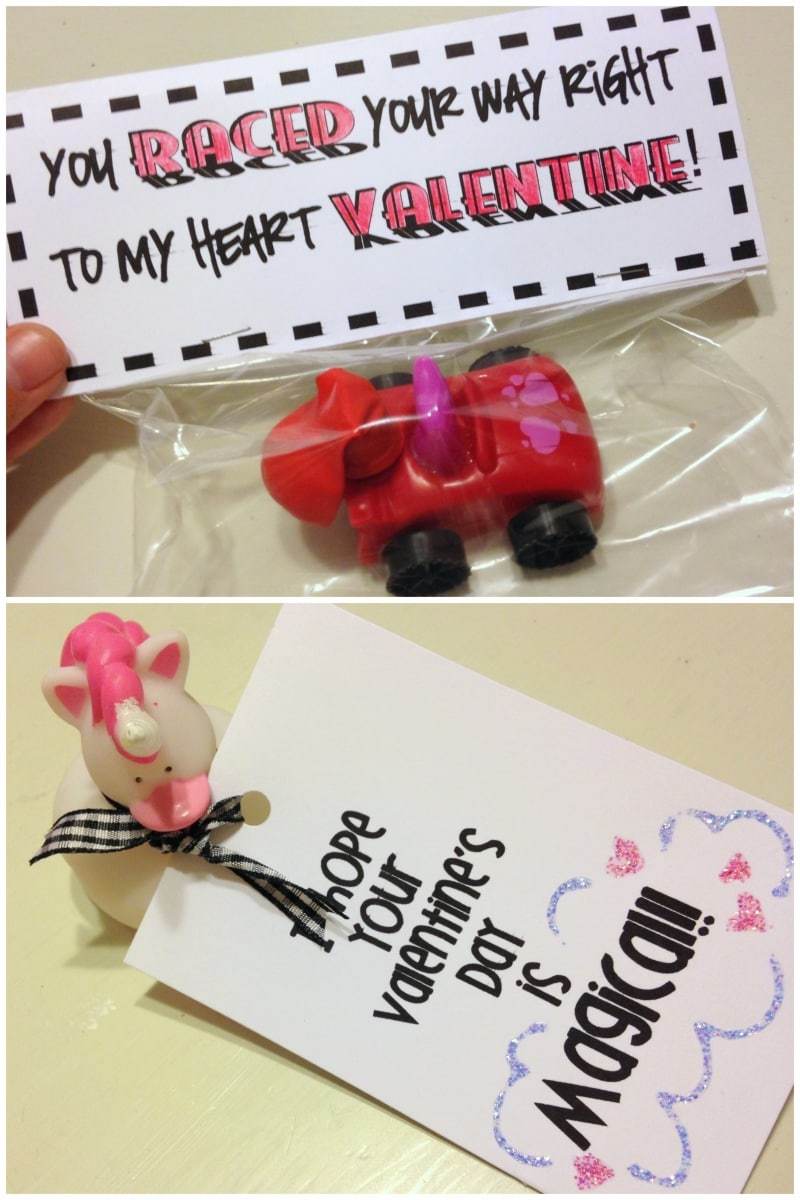 As a mom and former school teacher I feel like sometimes holidays become a candy smorgasbord! I don't mind my kids having treats or anything, but there is such a thing as too much in my book! I came up with a few candy free valentines, one for boys and one for girls, that are super quick and easy to throw together.
Supplies Needed:
Small cars and/or Unicorn Toy
Cardstock
Glitter glue, colored pencils, crayons etc.
Stapler
Ribbon
Magical Valentine's Day
This little fun gift is what my little lady will be giving her friends and cousins this Valentine's day. She is only a toddler so a rubber duck might not work for your child's age group, but this tag can be thrown on anything fun and magical. Think rainbows, unicorns, or cupid!
Download the printable and print out as many copies as needed it makes 4 per sheet. Then have your little girl get creative with some glitter glue, crayons, or gel pens!
After your glue has dried cut them apart with a paper trimmer. Punch a hole in the top with a hole punch and tie it to your unicorn. You could also put it in a cellophane bag and tie the ribbon and tag around there instead!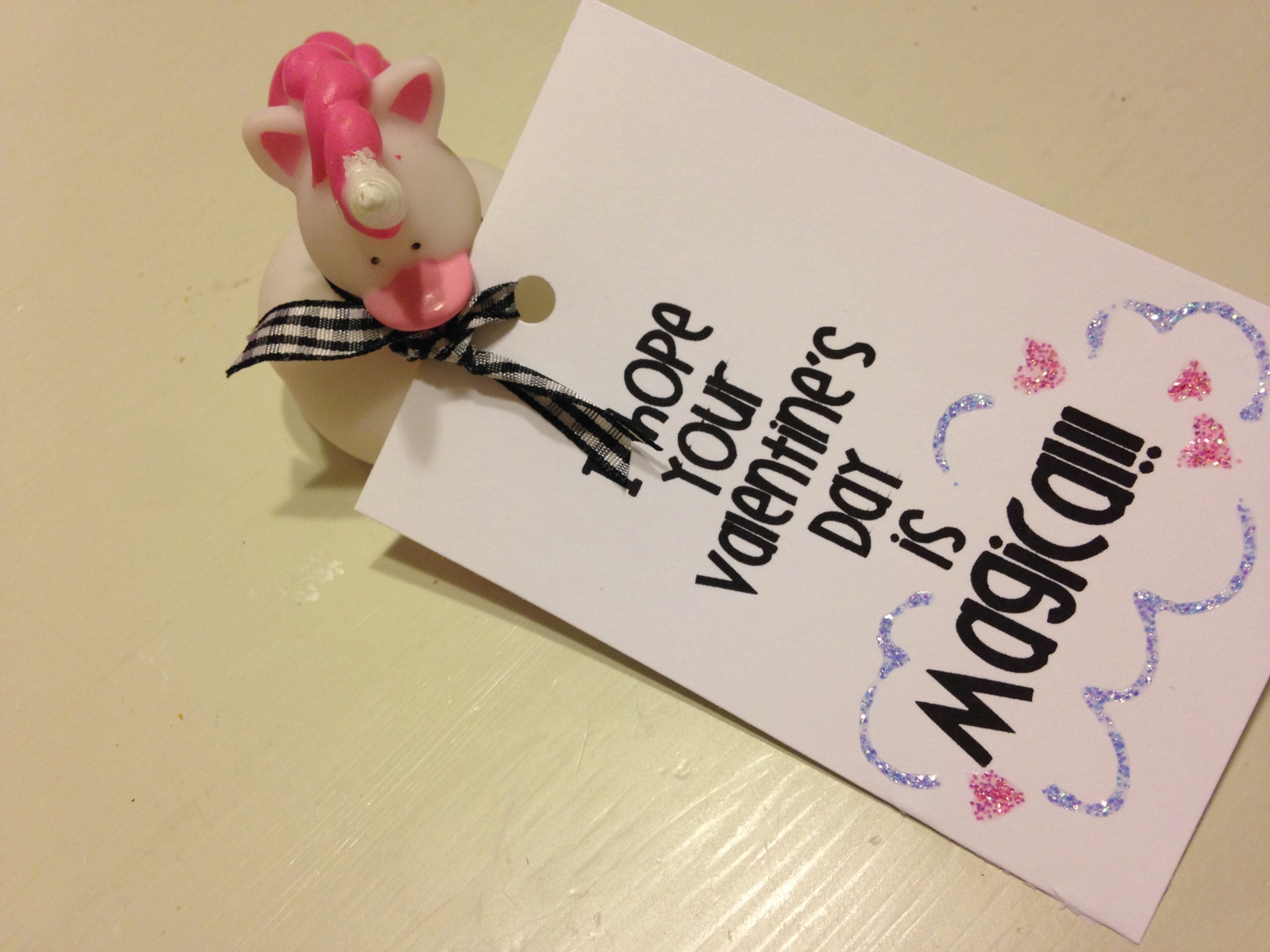 Raced To My Heart
This Valentine is for the little boys out there. I picked these little cars that are so fun for my little guy's bag. They each have a balloon on the top of them, you blow the balloon up with the car and then it races across the floor! I knew these would be a hit with my son's friends.
Print off the printable, one for each Valentine. Trim around the edge of the dotted line leaving the back to fold over the top of your bag. Your cardstock shoud be about 7.5″ x 3″.
Let your kids color in the lettering however they would like to, or if you are like me and they are in bed while you are making them you can just do it!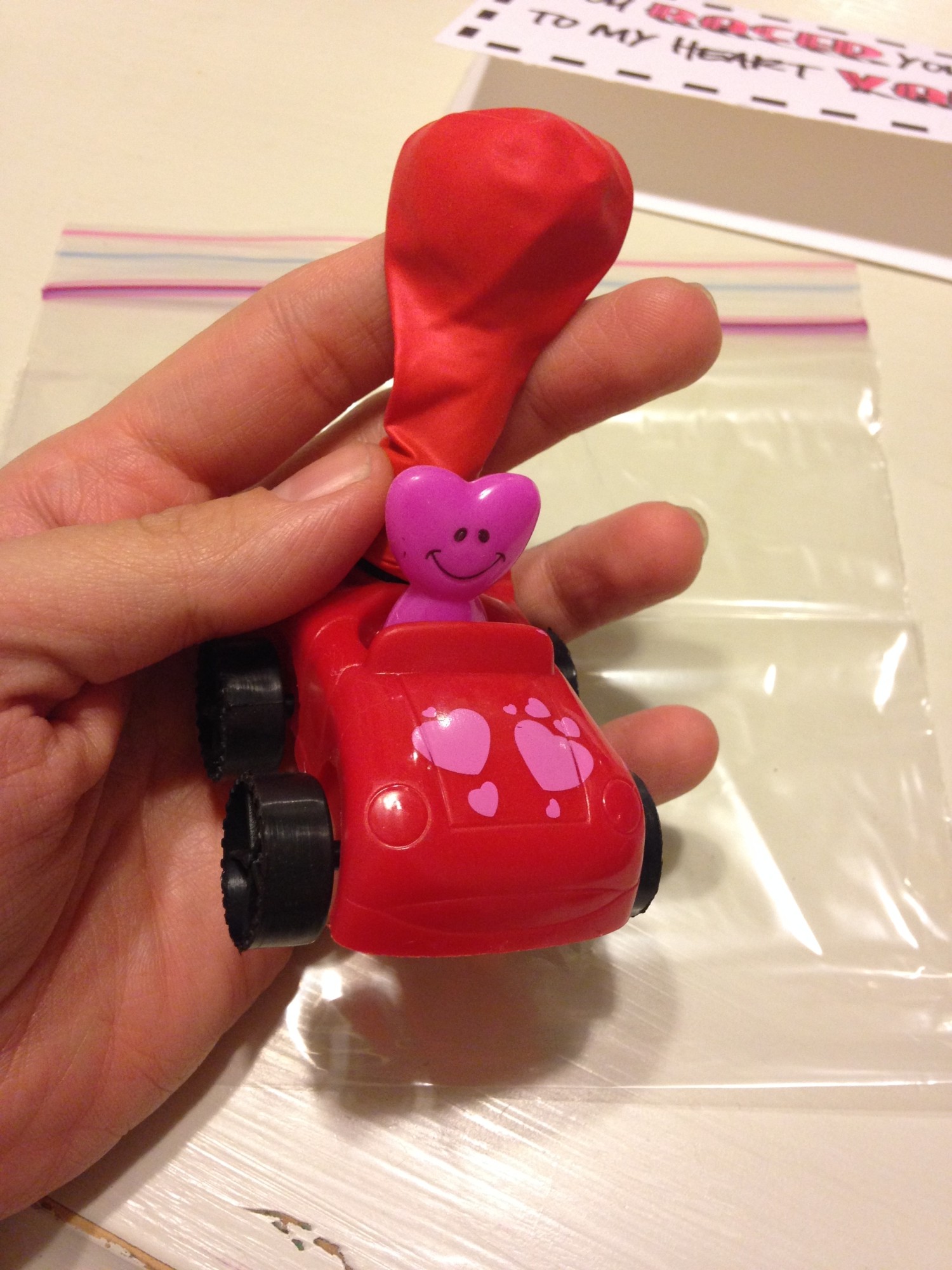 Put your cars in plastic baggies and fold the paper over the top creating a bag topper, staple in place and you are all set!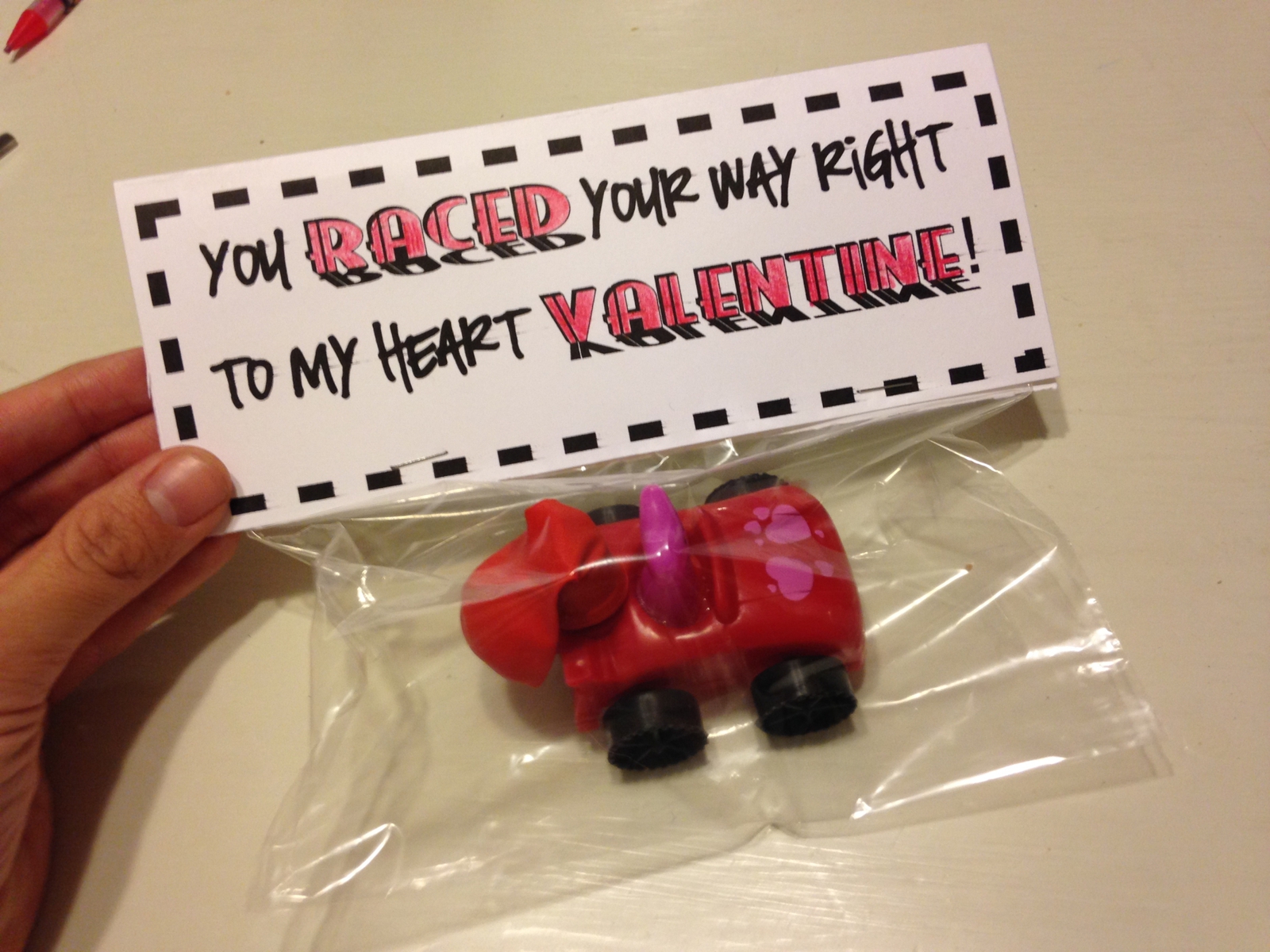 The toys used on my Valentines are from
Oriental Trading
. You can find the Unicorn Ducks
here
they are $6.25 per dozen. If you are looking for the Heart Balloon Racer cars they are
here
, and they are $8.50 per dozen.
Click here to download printables: Magical Valentine or Raced Valentine