I adore valentine printables! I have been creating homemade printables for my boys to take to school for the last 3 years and I still love it. It makes me feel crafty and cutesy without having to devote tons of time. This ideas are as easy as print, assemble in minutes, and gift!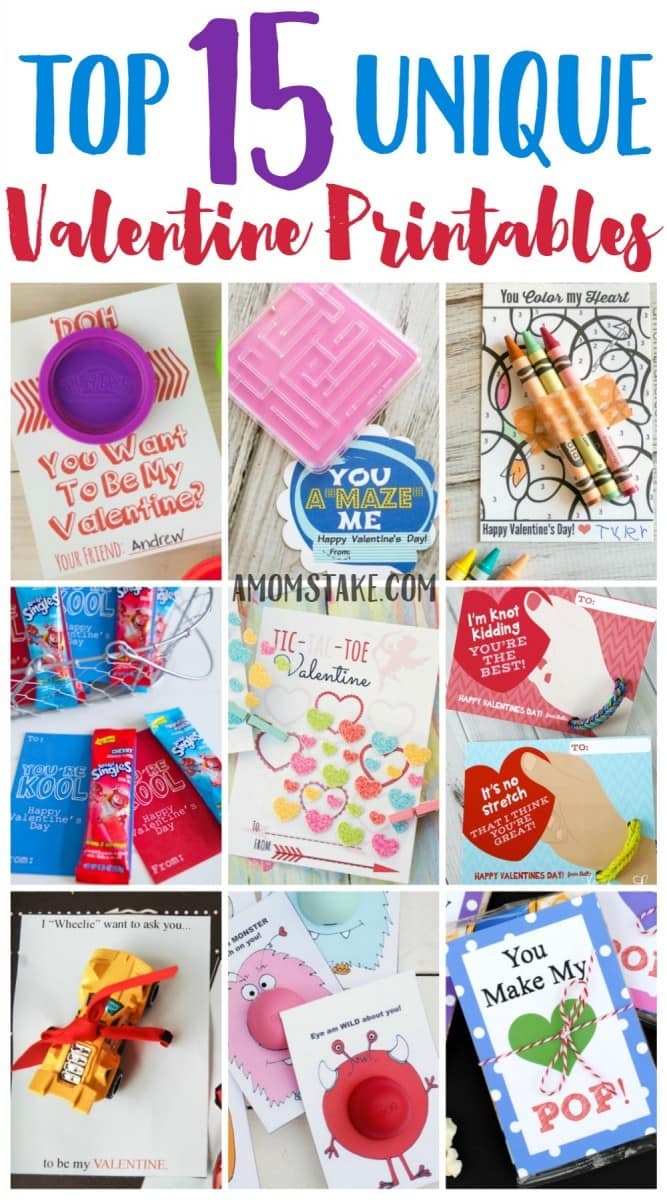 Top 15 Free Valentine Printables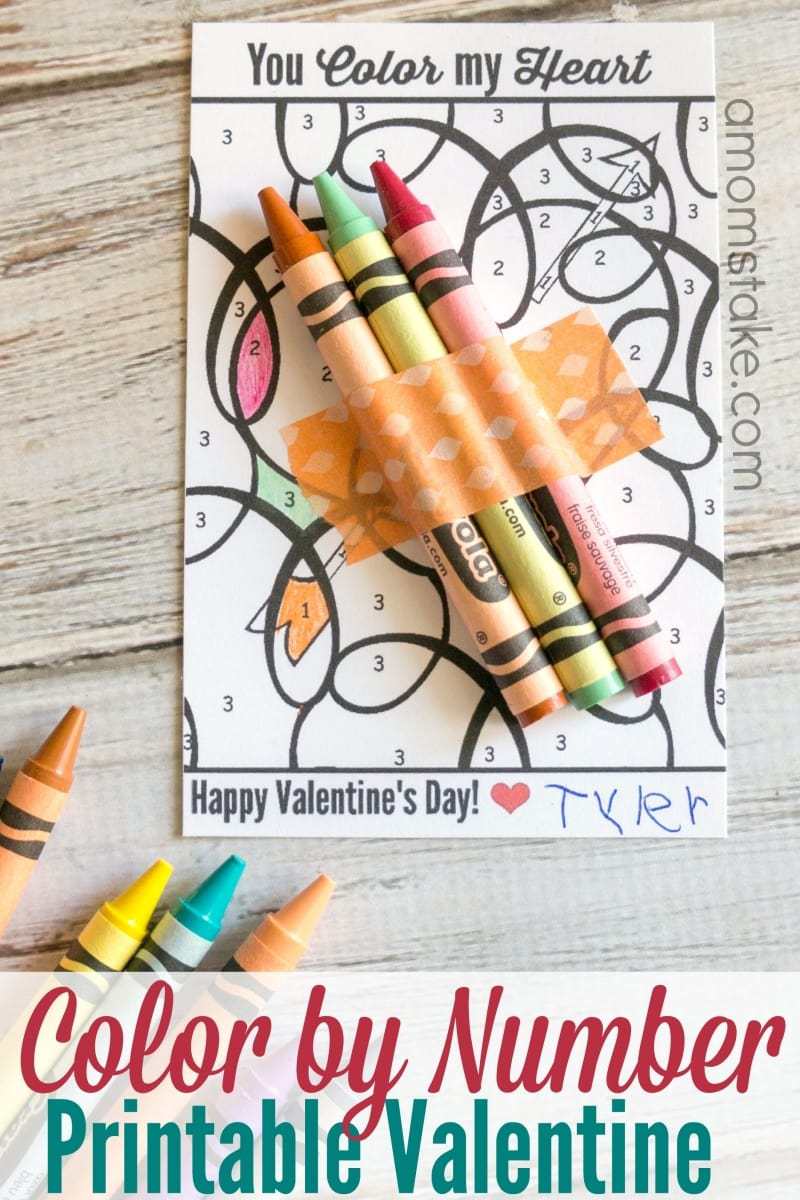 1. Color by Number Printable Valentine
This adorable printable is interactive, too! The classmates
can color by number using the gifted crayons.
2. Free Play-Doh Valentine Printables
Kids love Play-Doh and this bright, colorful valentine
is sure to bring a smile to their friends' faces!
There's not much better than a car for boys (no matter their age!)
These perfect for boys cards would be great for girls, too.
4. Star Wars Non-Candy Valentines
The whole class will love these light saber
included (aka glow stick) Star Wars valentines!
5. Maze / Puzzle Valentine Card Printable
Give an interactive card their buddies will enjoy for hours!
6. Popcorn Valentine's Day Idea
The bright colors of this printable really do POP just like the treat will!
7. EOS Monster Valentine Printable Gift
This valentine would be super cute to gift to close friends.
It doubles not only as a valentine card but also as a gift!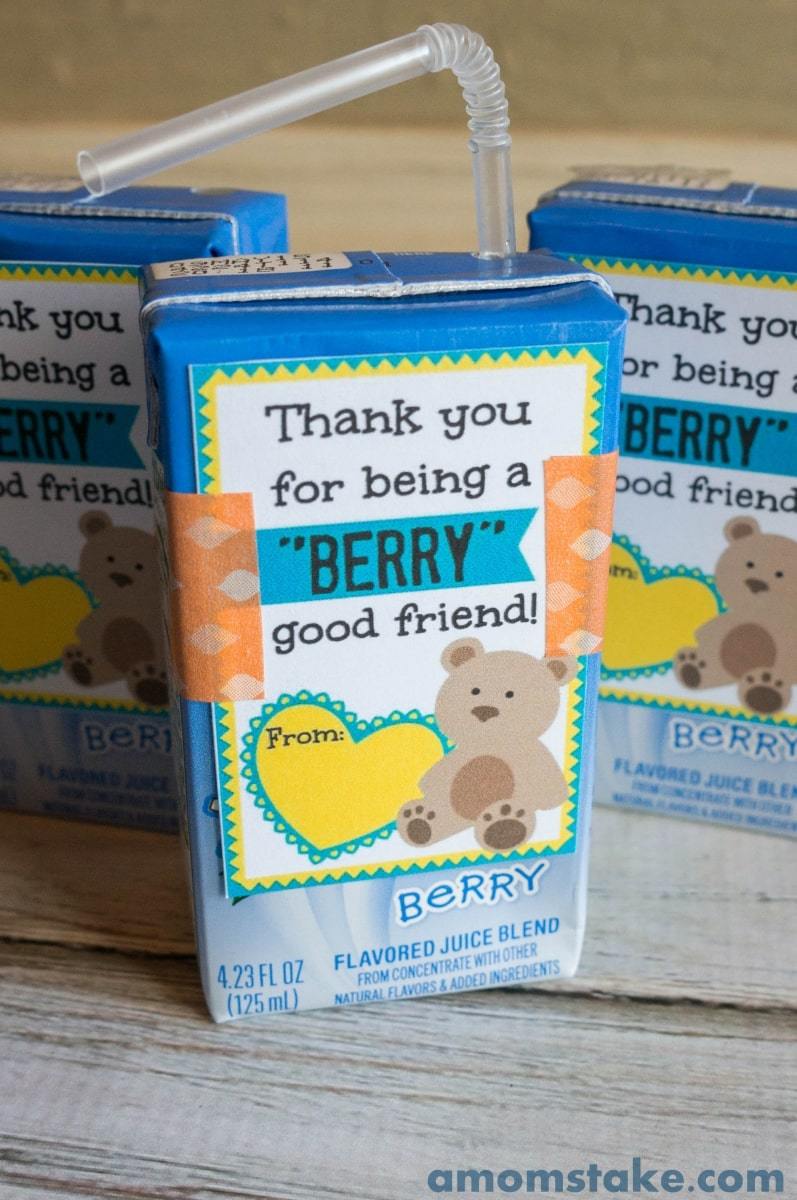 8. Juice Box Valentine Printable Cards
This amazing idea is perfect as a preschool valentine!
9. Rainbow Loom Valentine's Day Gift Printable
This printable valentine's day card is totally unique as your child
can make a Rainbow Loom bracelet to include on the card.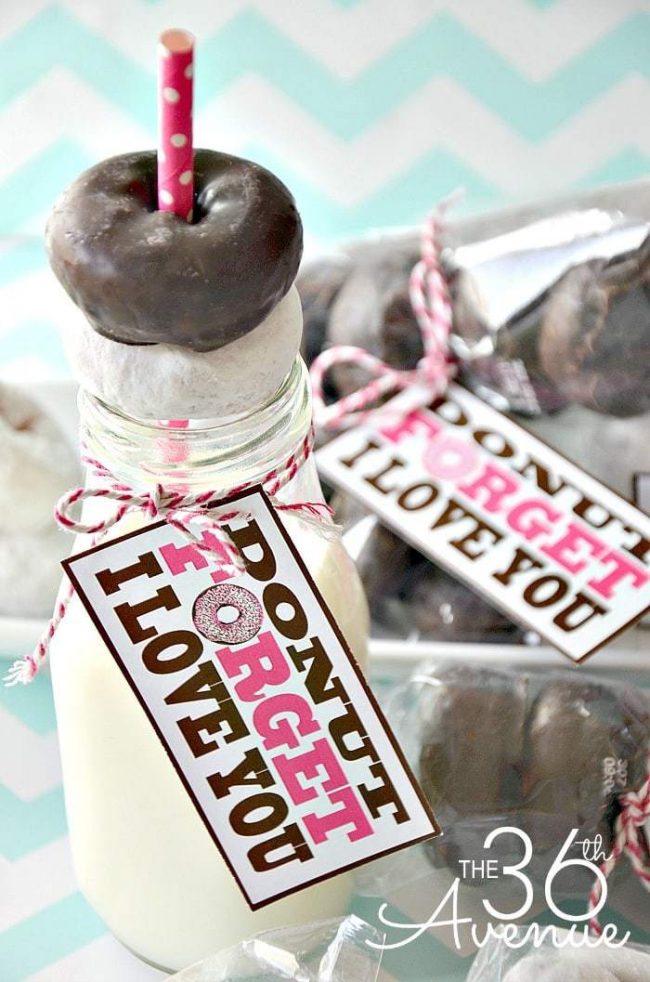 10. Free Printable Donut Forget Valentines
Pair a printable valentine card with a pack of
your favorite mini donuts, this is such a unique idea!
11. Tic Tac Toe Printable Valentines
This cute printable can be a non-candy valentine or
pair it with a treat to make the card reusable!
12. Jump Rope (Toy Included) Valentines!
Hooray for a non-candy valentine that will also get them active.
What a creative idea to include an inexpensive toy.
13. Pencil Classroom Valentines Printable
Gift a useful pencil to your valentine's with this
design that pops the pencils off the printable card!
14. "You're Kool" Free Valentine Printables
What a fun, bold valentine's day card with an inexpensive
goodie included kids will love and it's really unique!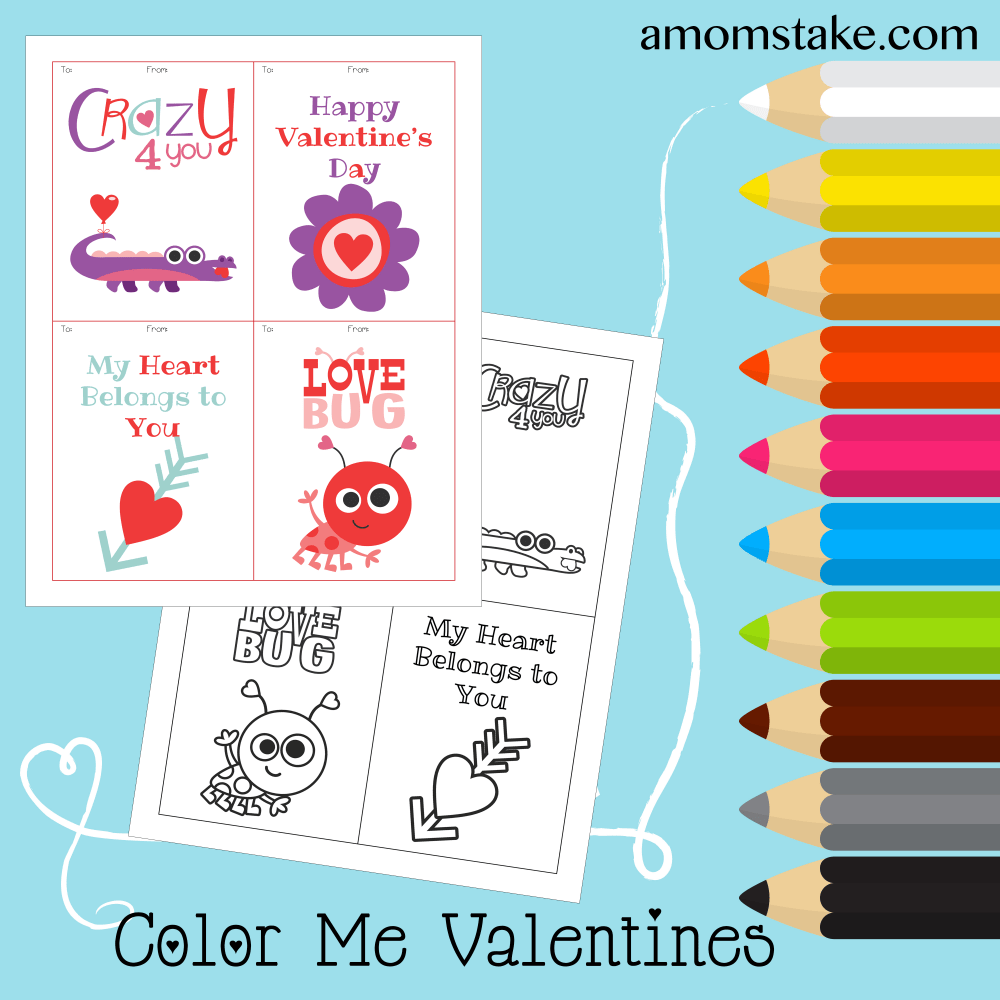 15. Coloring Page Printable Valentine Cards
These darling printables are a snap! Just print in color or in
color me version and include a crayon or colored pencil!
Did this post help you find a printable to share with your child's classroom this Valentine's Day? If so, share it on Facebook or Pinterest!