This is a sponsored post written by me on behalf of Reading Eggs.
My three year old needs a challenge – something to keep him busy and active so he doesn't destroy my home. His two older brothers both go off to school each day and we are left at home with just his baby brother to play with. He wants to emulate everything he sees his big brothers do, especially reading. I can always find him huddled up with a blanket and a pile of books flipping through the pages. He also asks his brother to read to him every night.
I felt it was a big challenge trying to teach my oldest to read. To get beyond just letter sounds to building words. That was by far the hardest part for me in teaching my son his basics. I've heard of many people starting their kids much younger than my oldest started reading, even as early as 3. Since my little one has such a big interest in books, I have wanted to start introducing him to words and teaching him to read to keep his love and interest for books alive.
We've had the opportunity to test out Reading Eggs. It's geared for children 3-13, with 120 lessons that build off each other and start simple enough for a 3 year old. My 3 year old started at the very first lesson for both Reading Eggs and Mathseeds.
Reading Eggs has been teaching him how to sound out his letters as they introduce and show you want the letters look like. He has already made his way through m, s, a, and i. Once he learned those letters, they already started introducing building words by combining sounds.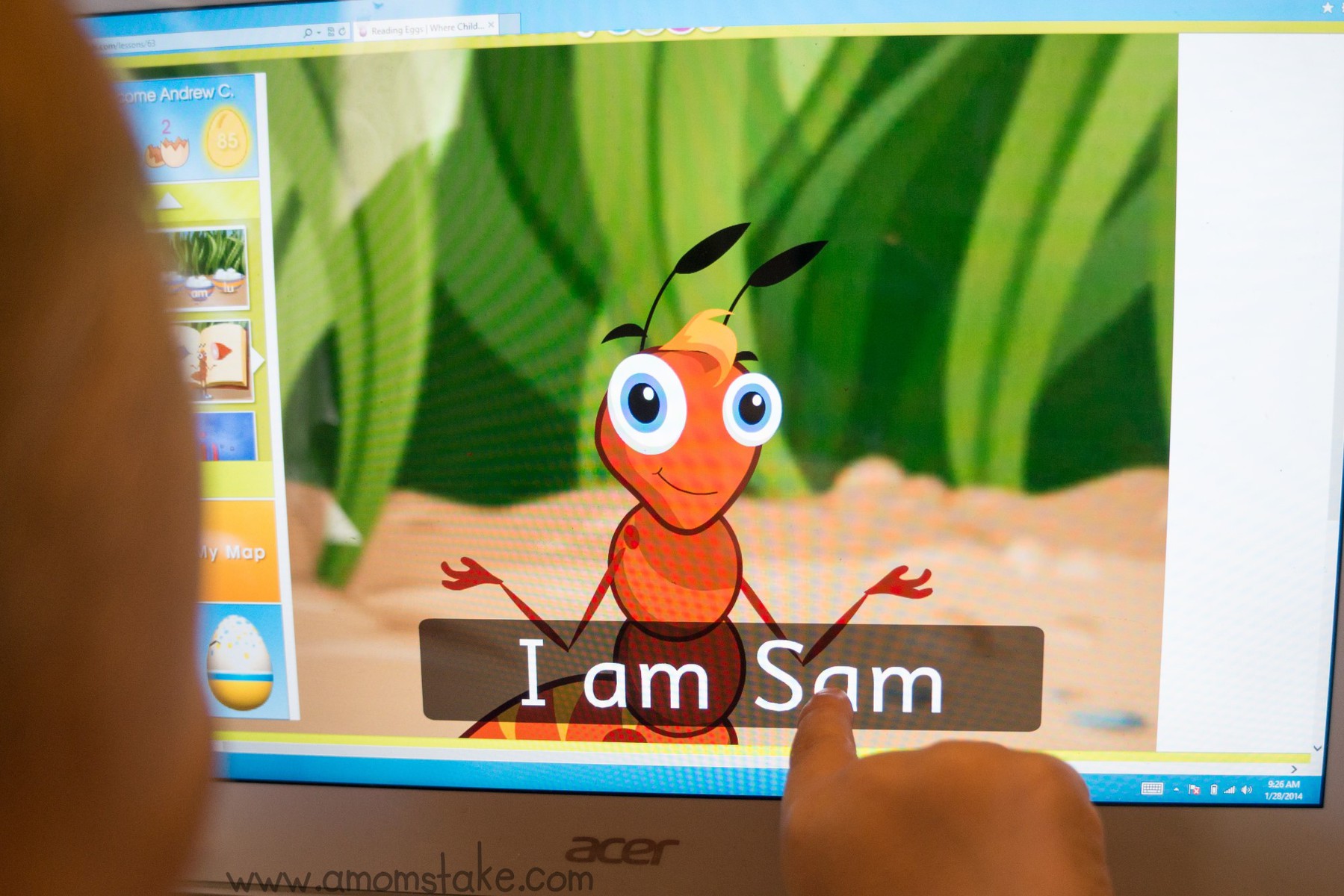 The game above was a challenge for him because they would say the word, such as "am" and he would need to click on the right word. It took him about 20 tries to get through the game, but now he's got it down he knew them really quickly. I was a bit surprised watching him as he played it as I knew that he didn't know how to read at all. The game was teaching him how to recognize the letters and individual sounds he knew and recognized. Even though it took him a bunch of tries, once he understood that he needed to look for the sounds, it clicked! I was so impressed! Reading Eggs took the area that I always struggle to teach and turned it into something fun that taught the concept better than I ever could.
Within the Reading Eggs program is a full library of books (over 1000 titles!) and each of the lessons includes a book as well to encourage reading.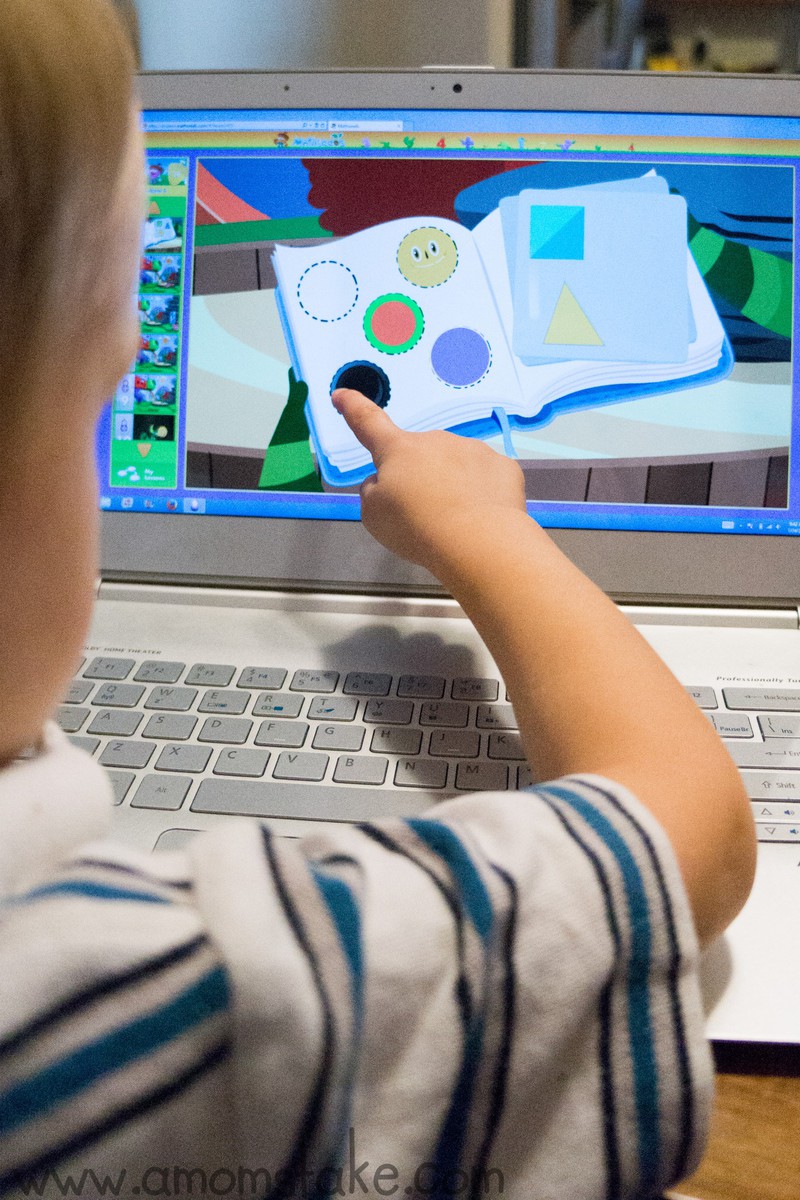 Math seeds has been showing him counting and recognizing the numbers. It also has him working on shapes. Mathseeds is his favorite such math comes much easier for him. Since we have a touchscreen laptop, it's been so easy for my son to use the website without trying to struggle for his little hands to fit on a mouse.
I'm really impressed with Reading Eggs. It's a very well producing learning suite that is fun for kids. It has built in playroom areas and a home you can decorate with the acorns you collect from playing your levels which encourages my kids to keep on trying. Since it has lessons that build on each other, even my 5 and 7 year old boys have played on reading eggs under their own account to track their progress. Since the older boys go off to school, they don't get as much play time, but we have used it for supplemental learning and fun.
Read to the Cure Challenge & Free Trial!
Reading Eggs is hosting a Read to the Cure Challenge to support and raise funds for The National Children's Cancer Society (NCCS). They have a goal to raise $25,000 and Reading Eggs has pledged to match every donation made, up to this amount. All money raised helps provide financial, emotional, and educational support for children and families battling childhood cancer.
To get involved, Reading Eggs is offering a FREE five-week trial so you can check it out yourself! There is no credit card required during the trial. Then, from February 3 to March 7th, participants are encouraged to complete as many books and Reading Eggs lessons as they can! Friends and family can sponsor their learning and reading efforts with the funds all going straight to NCCS.
This is a sponsored post written by me on behalf of Reading Eggs.