Do you love jean shopping? Personally, it is not my favorite thing to do in the world. I feel like no matter what I do something is wring. The waist doesn't fit, the length isn't right, they look weird on my body type. You know what I do love to do though? Shop for jeans for my husband! Everything always seem stop fit just right and look great on him!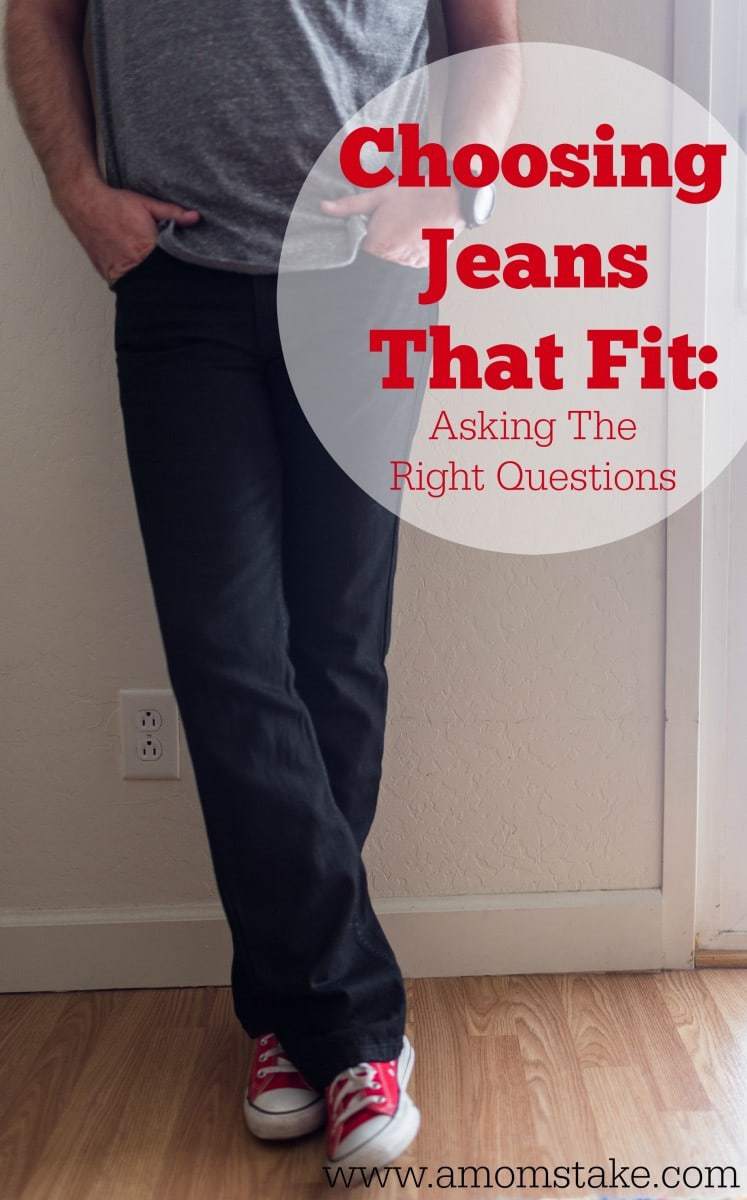 This is a sponsored post, I am blogging for Sears, though all opinions are my own.
We recently took a trip to Kmart and found their Adam Levine Denim Collection. You are familiar with Adam Levine, right? Lead singer of Maroon5? I had no idea he had a line available there, and I was so pleased to see it all!
The premium denim line has a huge variety of sophisticated yet simple designs made from a wide variety of great fabrics. With lots of fit choices including skinny, slim leg, straight leg, and boot cut fits, there is a pair perfect for everyone. Along with great fits they also feature authentic vintage denim in many colors and washes and they all have a price point of under $40. Click here to check out all their options.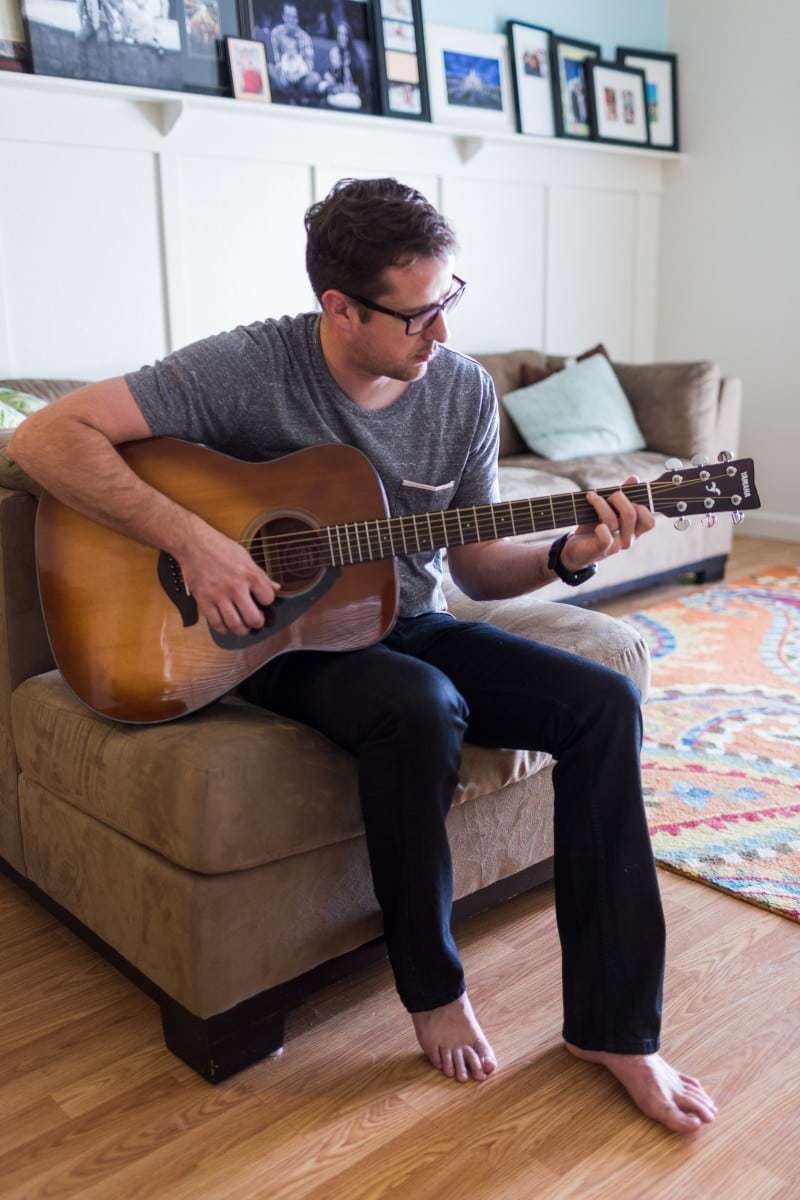 Here are 5 questions to ask yourself or your main man when trying on jeans:
Where will you be wearing them?
Jeans for work would most likely be a completely different than the jeans you would choose for a football game with the boys. Knowing where you will be wearing your jeans will help you narrow down you washes and styles, especially details like distressing and fit.
What fit are you most comfortable in?
Skinny jeans might be all the rage, but if you are uncomfortable in that style, they are not for you. Style comes from the way you wear your clothes, not the clothes you wear. Choose what you are comfortable and confident in, your personal style will shine through.
What do you already have?
Do you own 4 pairs of dark wash jeans? Only blue denim? Only one fit? Think about trying something new! Try is the key word, grab something you have never worn before and try it on. No harm done if you don't like it! Now you know!
I use this same advice all the time when shopping for myself. When you try something on move around in it. Don't slide on a pair of jeans, spin around, and call it good. Move around. Sit in a chair. Bend down and pick something up. Still love the pants? Get them!
Some jeans are really stiff, some softer, some have elastic to give them some stretch. Figure out what type of fabric is the most flattering on you and the most comfortable. Knowing what type you like most will help you narrow down your choices. This goes hand in hand with knowing where you will be wearing your jeans. A nice pair of dressier jeans will probably have a more structured fabric to go with them.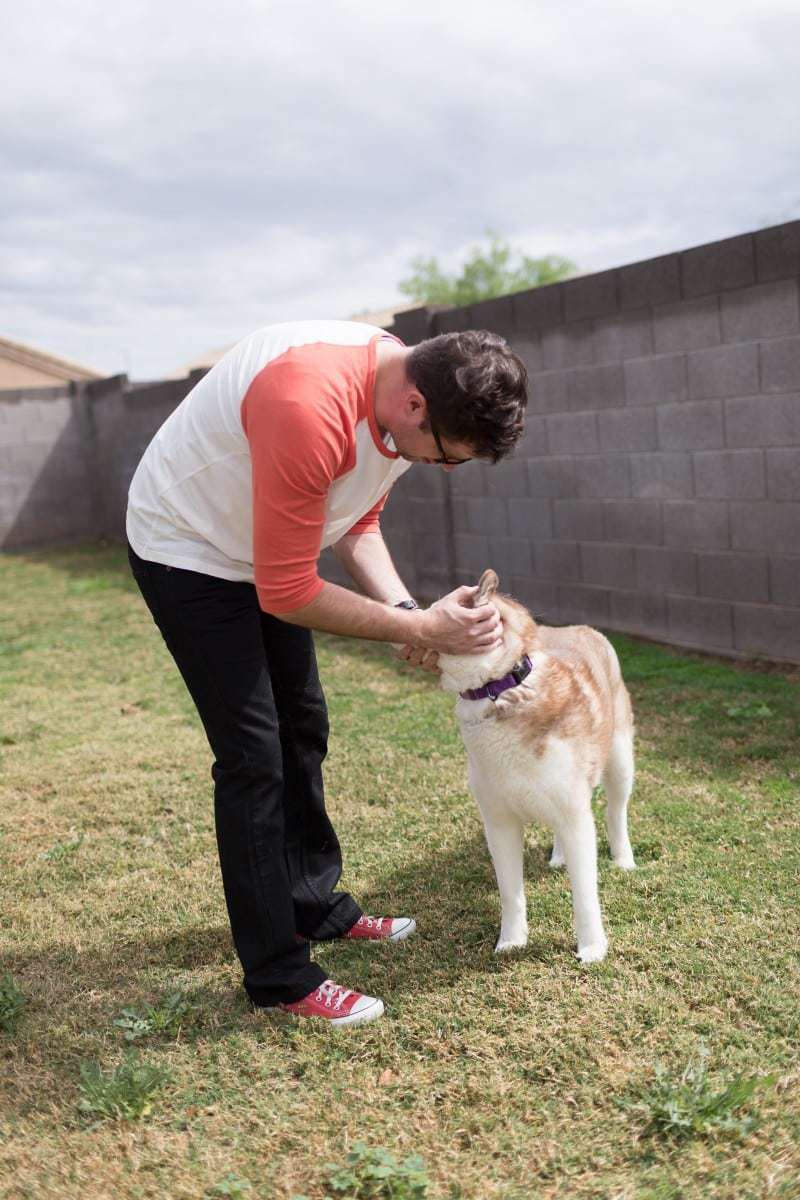 All that being said, my husband and I had fun trying on all the denim options the Adam Levine Collection has to offer. After seeing all his options he decided on these Adam Levine Men's The Tishomingo Bootcut Distressed Jeans. They are made with coated cotton denim in a saturated black wash. They can easily be dressed up for date night, but look great with a t-shirt as well.
While we were in the store he also picked up a few other items from the Adam Levine collection that he loved. This great Pull Over Hoodie is so soft and looks great on. It can easily be thrown on with a pair of jeans or layered with a dress short for a more polished look.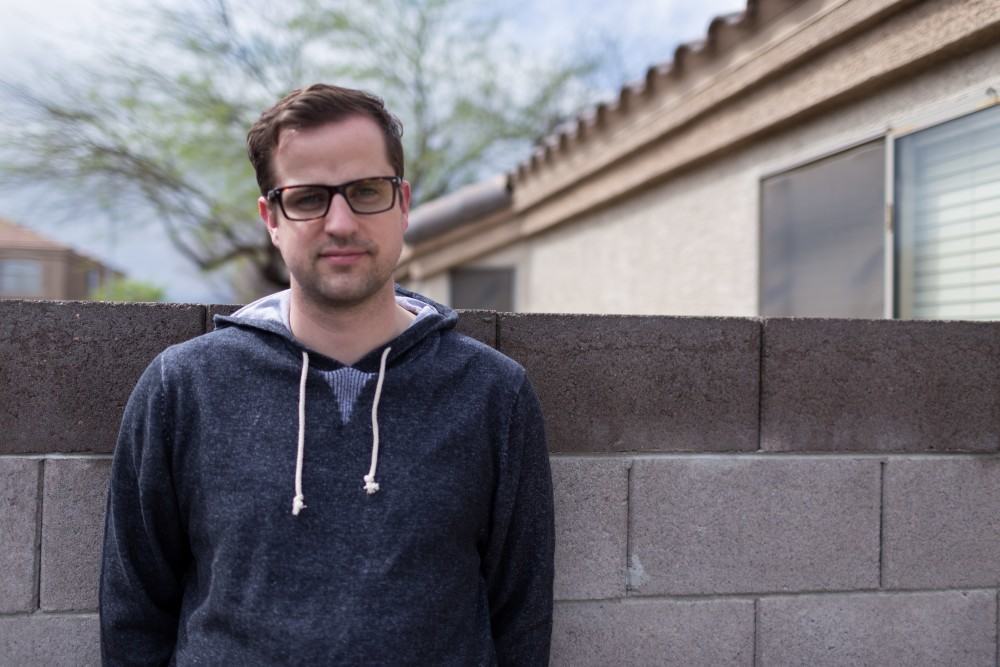 He also grabbed these two shirts, The Selvage Pocket Tee and Colorblock Baseball Henley, that look great with his new jeans. The Adam Levine collection at Kmart has so many great options for the men in your life. Go grab some jeans to try on, and with each pair being less than $40 a pair you can grab a few! Pick a few tops and leave with a whole new affordable look. Shop all of my picks by easily clicking here, we picked them all up for about $50, talk about affordable!