Spring is nearly here, time to start planning our garden beds. These easy DIY Garden Markers are the perfect project to start with. They are cheap to make, look cute, and take just minutes to pull them together. The hardest part will be planning out where to put them in your garden beds!
Easy DIY Garden Markers
You'll need:
Start by planning out how many DIY garden markers to make based on what crops you'll be planting this year. Dip your tongue depressors into a small quart sized can of paint, leaving the end of the stick paint free where you'll put it into your garden bed so that you can easily hold the marker.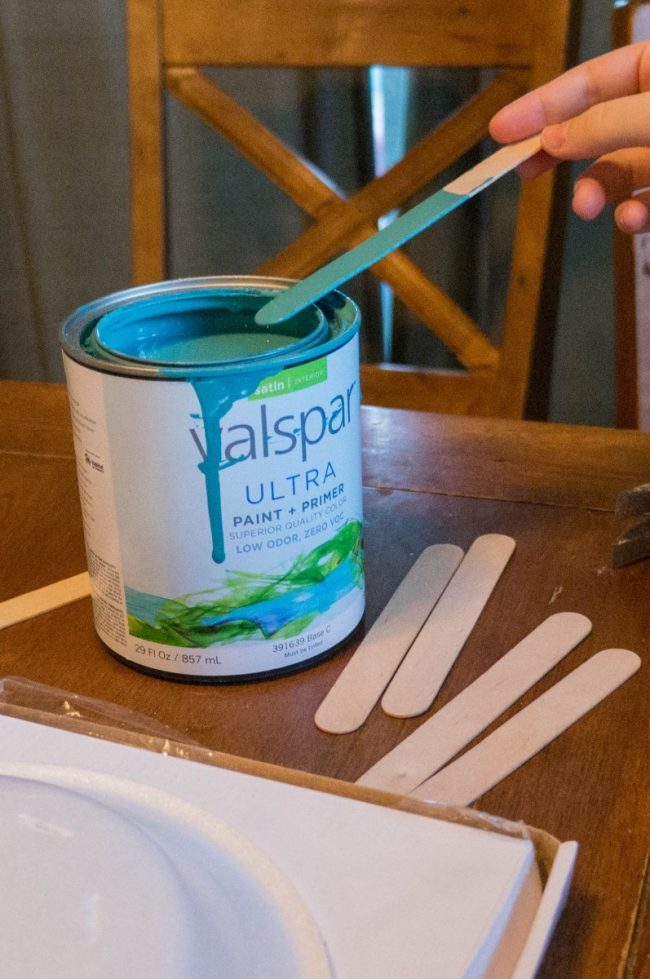 Slowly pull the garden marker out of the paint and softly scrape the stick against the edge of the can of paint. If you press down too hard, it will pull off too much of the paint. You still want a layer of paint on the stick, just not it overly wet. Flip the stick and scrape the other side as well. If you pull off too much paint, you can always re-dip and try again.
Punch the dry end of the garden markers into a foam plate so that they stand upright. This will let them dry without sticking to anything. While you wait for your garden markers to dry, start preparing your plant words to cut out on vinyl. You can use any font you'd like. I wanted a thick, chunky font that would be easy to read, but a script font would look really pretty, if you're going for looks over function.
Measure your tongue depressors and size your font appropriately to fit both in letter height and word width onto your painted markers. Once you have them sized just right, set the Cricut to cut your vinyl and then weed out the excess vinyl and transfer your letters with contact paper.
That's all there is to it! Now, you'll be ready when planting season comes to take your DIY garden markers out to place beside your new little seedlings or seeds in your garden beds!
What are you planting this year?
Find 17 more fun Easter/Spring ideas, visit a few of my favorite bloggers: