As mentioned in previous posts, Gunner, my chocolate lab, LOVES outdoor activities: swimming, running, fetching, digging, hiking, etc. Because of this love for the outdoors, I have to be extra careful when it comes to fleas/ticks.
Thankfully, VetIQ's VetGuard Plus offers unbelievable tick/flea protection at an extremely affordable cost. In my blog post Affordable and Unbelievable Flea/Tick Protection with VetGuard Plus, I applied VetGuard Plus (for extra large dogs) to Gunner's fur.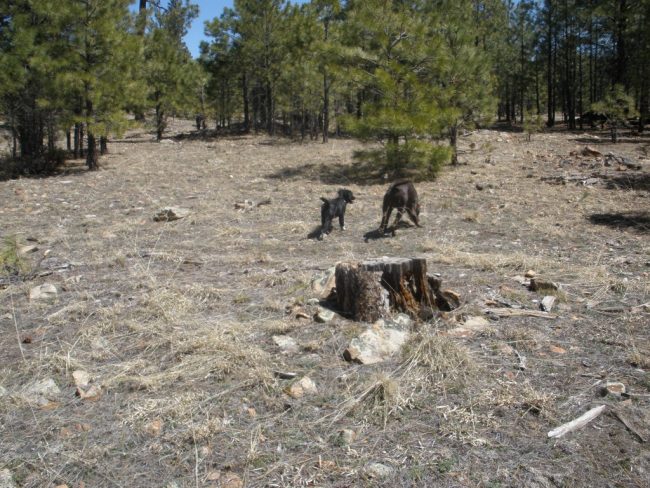 I am happy to say that Gunner is still tick/flea free! Because of VetGuard Plus' incredible protection, Gunner can now enjoy the outdoors pest free! I love everything about VetGuard Plus: the price ($24.99), easy application, it's made in the USA, I can purchase VetGuard Plus at many local retailers (Walmart, Rite Aid, Sam's Club, etc), and it's vet-grade quality (and veterinarian recommended).
Talk about getting a "bang for your buck". Because Gunner is a member of my family, I want to provide him with quality pet care products; that's why I give VetGuard Plus two thumbs up!
Kills fleas, ticks, mites, mosquitoes, and lice
Prevents new eggs from becoming adults while killing flea eggs and larvae
Repels future pests
With VetGuard Plus, pet health is now more affordable than ever. Maintaining your pet's health between vet visits through VetGuard Plus is the way to save money while still experiencing quality products. As a proactive pet parent, I'm going to remember (thanks to the cool calendar sticker's included with VetGuard Plus) to reapply VetGuard Plus monthly. This monthly application will further prevent Gunner from ticks/fleas and their associated diseases.
For more information concerning VetGuard Plus ($24.99), visit their website by clicking HERE.
I received product samples and/or compensation in exchange for this post. The opinions expressed above are my own. Any claims should be verified on the sponsor's site.