Fall is a perfect time for an APPLE unit either at home or at school. It is something that preschool age kids love to explore and learn more about. We've complied these 10 fun apple preschool activities and crafts that can fit any lesson! Pair them with one of our favorite read-aloud books, Ten Apples Up On Top, for a perfect start to the unit!
10 Apples Up On Top Read Preschool Activities
1. Read-Aloud Ten Apples Up on Top by Dr. Suess – This great read aloud that has lots of counting in it. We love all Dr. Seuss books, you need a copy of Ten Apples Up on Top in your home library though because it's just such a fun and funny read and lends to so many great activities you can do together.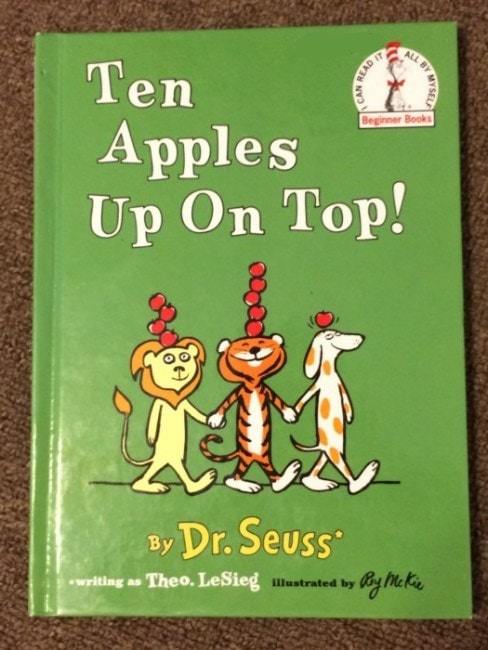 2. Try to Balance an Apple – I let my students try and balance an apple on their head so that they can see how difficult it is. It makes the story more real to them, and even funnier because balancing even one apple is hard to do!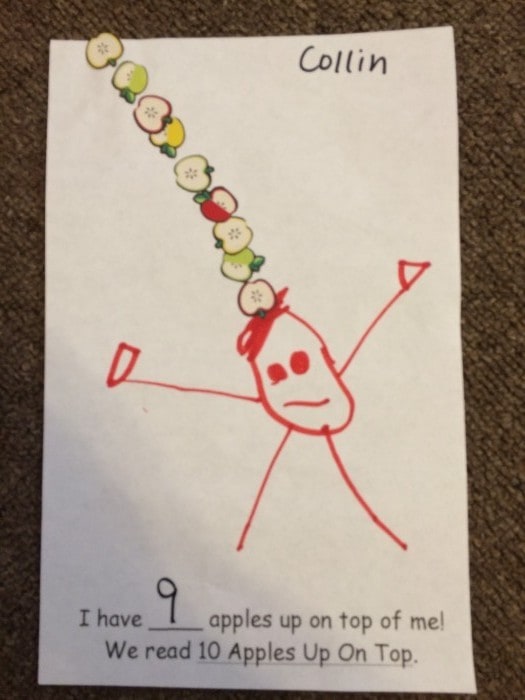 3. Draw a Picture and add Apple Stickers – After reading the story aloud, we draw a picture of ourselves, and I give them some apple stickers to place on top of their drawing's head to extend the book. Here's a printable of the page I use:
***Click Here to Download*** Ten Apples Up On Top Printable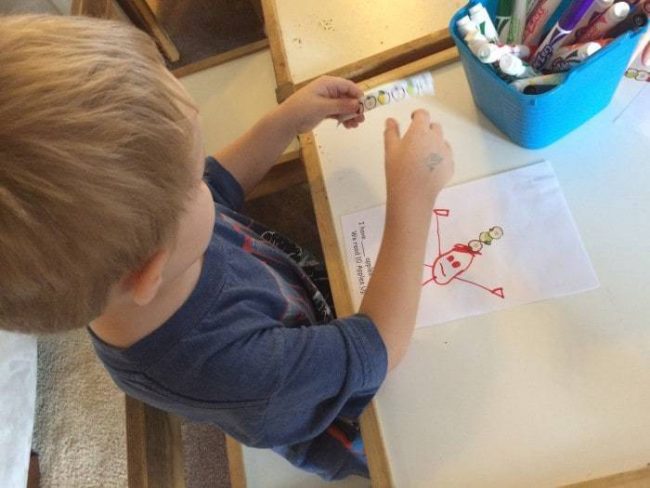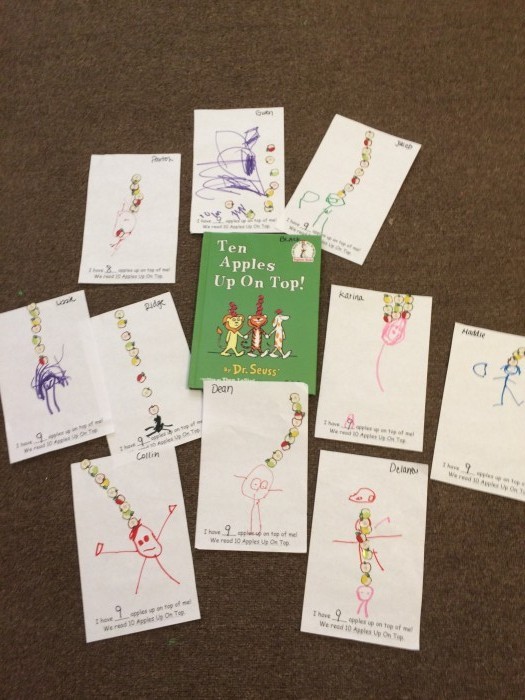 4. Sing: Way Up High in the Apple Tree
We usually sing this fun catchy song, "Way Up High In The Apple Tree"
Way up high in the apple tree.
5 little apples smiled at me.
I shook that tree as hard as I could.
One fell off, mmmm-mmmm good.
(repeat with 4, 3, 2, 1)
5. Construction Paper Apple Tree – I have construction paper apple trees that we draw ourselves and/or our families underneath the tree.
6. Painted Apple Prints – Next, you can spruce up your trees with a fun apple painting! I cut apples in half and insert a fork into each apple as a handle. I use red, yellow, and green paint and they can print as many apples onto their tree as they'd like.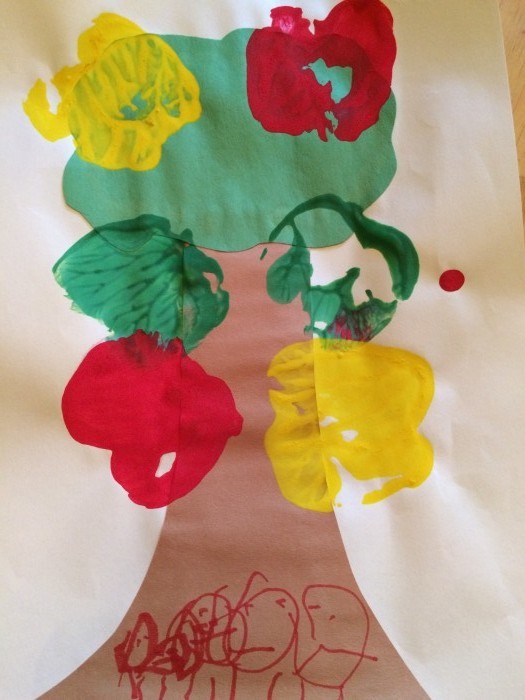 7. Apple Class Quiz – Having the children answer a question is a great way to get the conversation about apples started. My students answer a question as they come in each day of preschool. It's a simple yes/no question, but it allows us to count the answers, discuss more/less, and check if our answer still applies after certain activities.
8. Apple Taste Test – We discuss as a class that there are many different types of apples, and I bring out three for us to talk about the differences (granny smith, red delicious, and golden delicious). We talk about their sizes, colors, shape, and then we decide to taste them.I like these three apple varieties because their flavors and colors are so different.
We talk about the different flavors, which ones are sweet vs. sour, and which one they like the best.
9. Color Your Favorite Apple – After our taste test, we have the students color the apple that they liked the best. I use this apple template:
***Click Here*** to Download Apple Template Printable
10. Apple Graph Chart – When all the students have finished coloring their apple, they tape it up in a graph so we can discuss what the entire class thinks.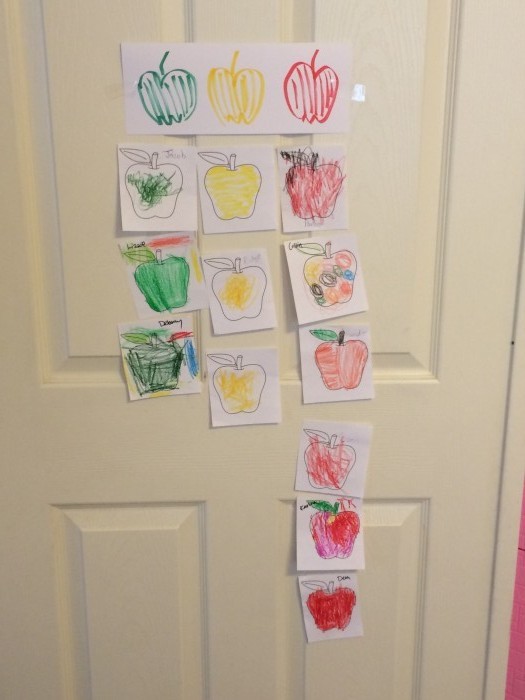 Again, we work on counting, more, less, most, and least vocabulary.
Using these fun Apples Up on Top preschool activities, we are able to discuss many different math concepts, letter concepts, and extend great stories all within the apple theme.