Did you know that having family meals together is proven to help your child in many ways? From a reduced risk of eating disorders and obesity, to healthier eating habits, to better communication skills, study after study has shown that sharing meals as a family has a positive impact on its members. These studies must not have included toddlers right? Any parent knows that meals with a toddler can be chaotic at best.
I received compensation for this post, all opinions are my own.
But Chaotic or not, family meals are a sacred time at our house. In the hustle and bustle of life, I want to make sure that my family takes a deep breath and spends some time together each day. Here are some ways I make it easier with toddlers.
Let them cook- No matter what you are making there is something your toddler can do to help! Figure out what works best for them and let them do it. If the recipe I am working on is above their heads, give them a "busy" job. They will think they are helping and it will keep them occupied while you cook. Try having them measure water to pour in a bowl. My favorite thing to do during this time is let my kids snitch.
Sometimes I can get my 2-year-old to eat half a green pepper before dinner even starts, she thinks she is getting a special treat and really she is just getting more veggies in her. She is more likely to eat what she had helped prepare and it takes the pressure off at the dinner table.
Let them talk- At dinner we all go around and share our favorite part of our day. It is a fun way to see what my kids enjoy doing or dislike doing during the day and it gives each of them some undivided attention.
No Distractions- Our rule is no cell phones at the dinner table. It only applies to adults right now, but this is a rule I want to be in place long before it is an issue with my kids.
Expectations- I try to avoid making my kids eat a certain amount of food. However, my kids both know that they will be expected to try a bite of everything on their plate. If they like it, awesome, if they don't, now they know! The key is to be consistent, knowing what to expect helps us avoid meltdowns, most of the time anyway.
Loosen up- Spending time as a family should be fun. Sometimes I forget that. My kids favorite thing to do on pasta night is have slurping races, they are fast and furious and it always ends in a mess and giggles, and it is my favorite. It is true mealtime magic.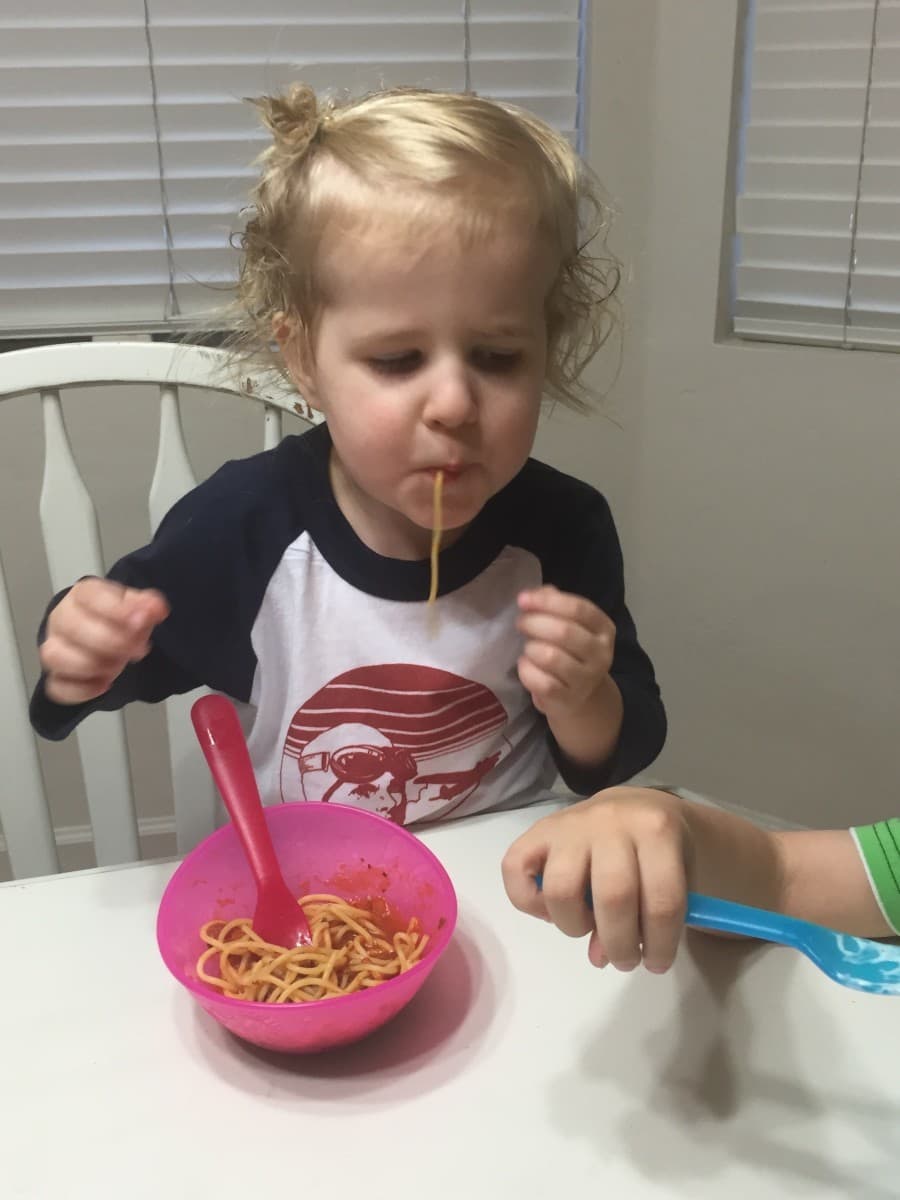 Let them help plan- My toddlers are 4 and 2.5, and they are each in charge of dinner one night a week. The 2-month old gets off the hook *wink*. When I sit down to make up our weekly menu and go grocery shopping, I ask each of them what they would like to make for dinner on their night. Then we plan it out together. One prefers Ragú® Classic Alfredo and the other loves Ragú® Old World Style® Traditional Sauce, both sauces have a delicious taste your whole family will love.
My kids almost always suggest pasta or pizza, and we love to use the Ragú recipe page together to find new ways to make some of our favorite dishes. Ragú is recognizing and celebrating everything that makes family mealtime Saucesome. From unique recipes to silly moments to crazy weeknights…it's all Saucesome with the delicious help of Ragú Sauce.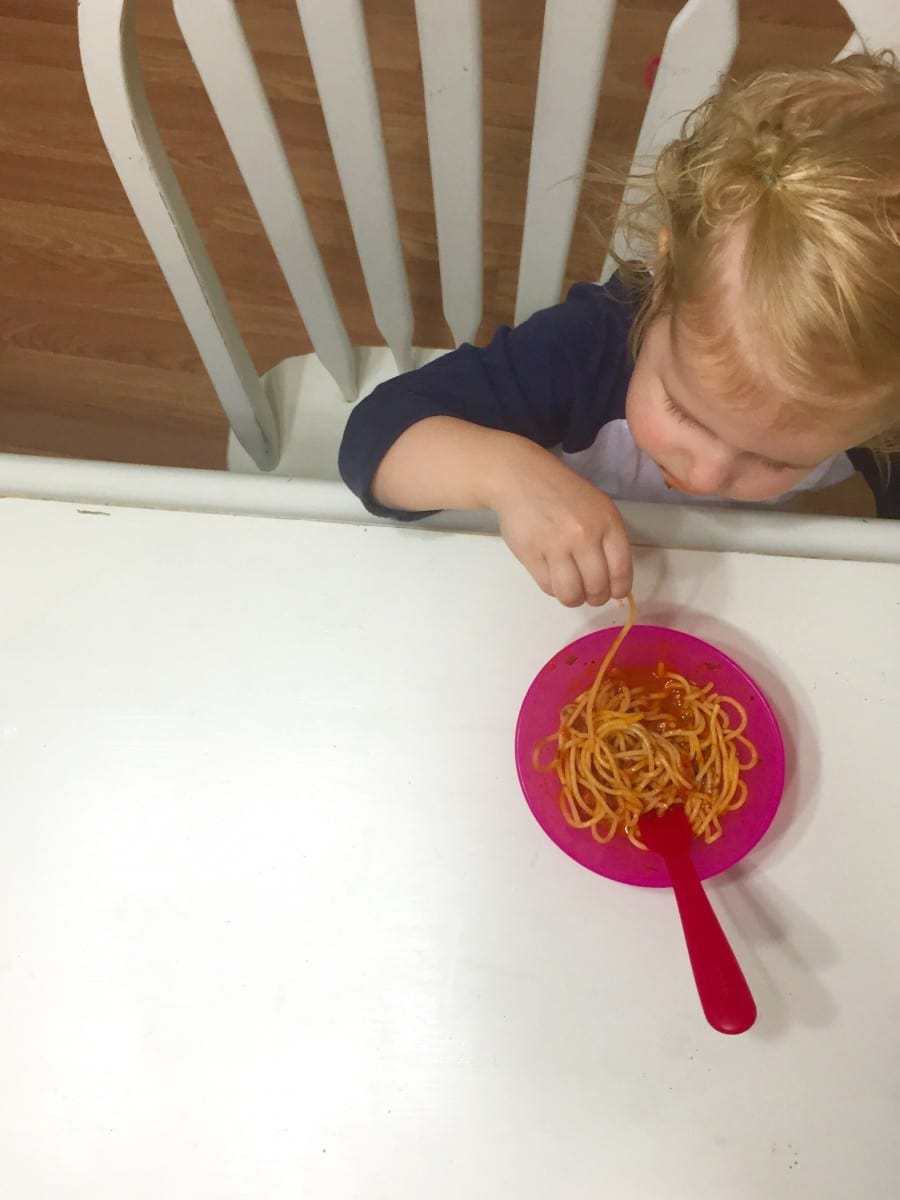 Planning and preparing meals with my kids gives me some one on one time with each of them every week. These nights have become something I really look forward to, and I hope they will hold a special place in their memories.
Ragú is celebrating everything that makes family mealtime "Saucesome". From unique recipes to silly moments to crazy weeknights…we want to hear it all.
Do you have a recent Saucesome moment or recipe? Share below!