Halloween is one of the best holidays. What other time of the year do you have such a great excuse to get together with friends, take the the kids out for free candy, and dress up as someone else for a day? I always love getting ready for Halloween because it means fall is here and with it come all the fun fall holidays.
This year, we were on vacation earlier in the month so we are just now getting into the swing of things and getting ready for Halloween. We headed off to our local Target, which has everything you could need for Halloween!
We found lots of costumes – including the requests for this year: Hulk and Captain America. I even found this crazy banana costume, I had to throw it on at the store because it was just too funny! What do you think, is it me?
After browsing around the Halloween section, we picked up some simple decorations and costumes to get us ready for the quickly approaching day. Our final picks included Captain America costume and shield, Hulk costume, an assortment of pumpkins and gourds, a 2-pack of themed hand towels, strand light set of ghouls, sheer Halloween cloth for decorating, and a ghost and bat cookie cutter!
When we got home, we went right to decorating. I transformed my fruit basket into a spooky home for our fruit by adding in some pumpkins and gourds and a sheer cloth. Next, we strung some Halloween lights including a string of Ghouls. Finally, we finished up our decorations by hanging the really cool hand towels we got from Target from our stove handle.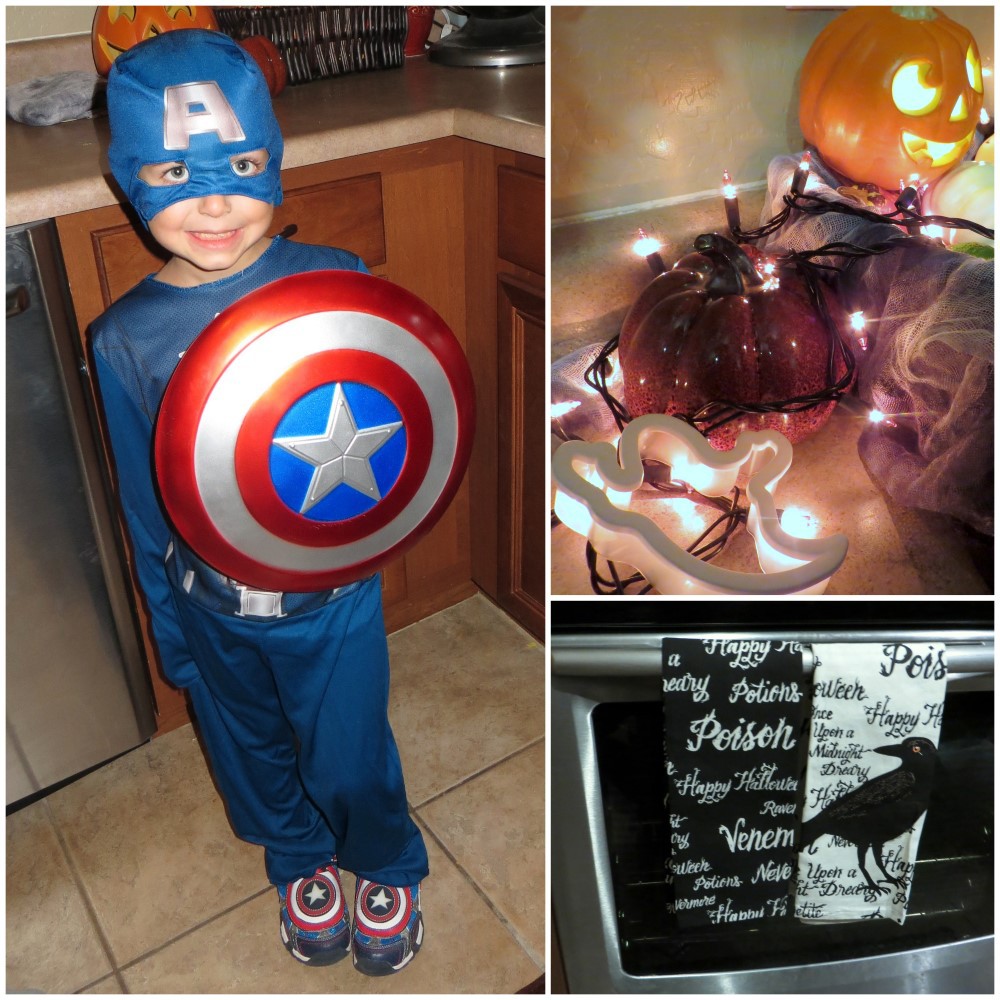 My 5 year old was beyond excited about his costume and couldn't wait to try it on! As soon as we got home, he was stripping down to put on his costume instead. I think he is beyond adorable in his new costume!
We had a great time browsing and shopping at Target for Halloween. They have such a fun selection of items from funny to spooky and everywhere in between. I love that they were a one-stop shop to get us ready for Halloween!
Expect More. Pay Less.
Disclosure: Compensation was provided by Target via Glam Media. The opinions expressed herein are those of the author and are not indicative of the opinions or positions of Target.