Can you believe it? National Decorate Your Home for the Holidays Week (November 16-22) is finally here! You know what that means? It's time to light the cinnamon candle, turn on some Christmas tunes, and dress the tree with a little glitz and glam.
I recently set out on a quest to find inexpensive and unique ways to decorate my home for the Holidays. With a few cheap DIY crafts, I've transformed my living room into the perfect winter wonderland. Before the big reveal, let me show you show you how each individual piece of decor adds to my overall Holiday ambiance. Best of all, you too can spread Christmas cheer with these Simple DIY Holiday Decor ideas!
Simple DIY Holiday Decor
Festive Ornament Holiday Wreath: This Holiday Wreath adds the perfect amount of shine, sparkle, and color to any space. Best of all, it's extremely inexpensive and super simple to craft!
Using 3 boxes of $4 ornaments (varying sizes), I simply hot glued the ornaments onto this wreath frame I found (it was previously covered with tinsel).
I absolutely LOVE how everything came together; the various colors and textures add such a festive touch.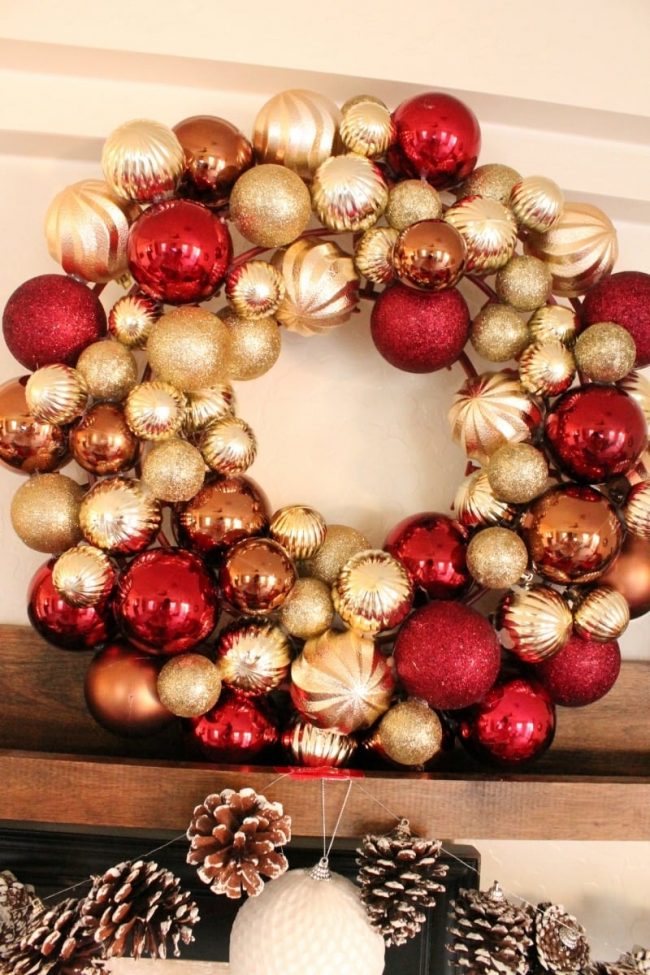 Decorative Gifts: Use gifts as decor to add Holiday cheer to your kitchen table, bookshelf, mantel, etc. Using wrapping paper and dazzling ribbon, I wrapped a few gifts to use as Holiday decor.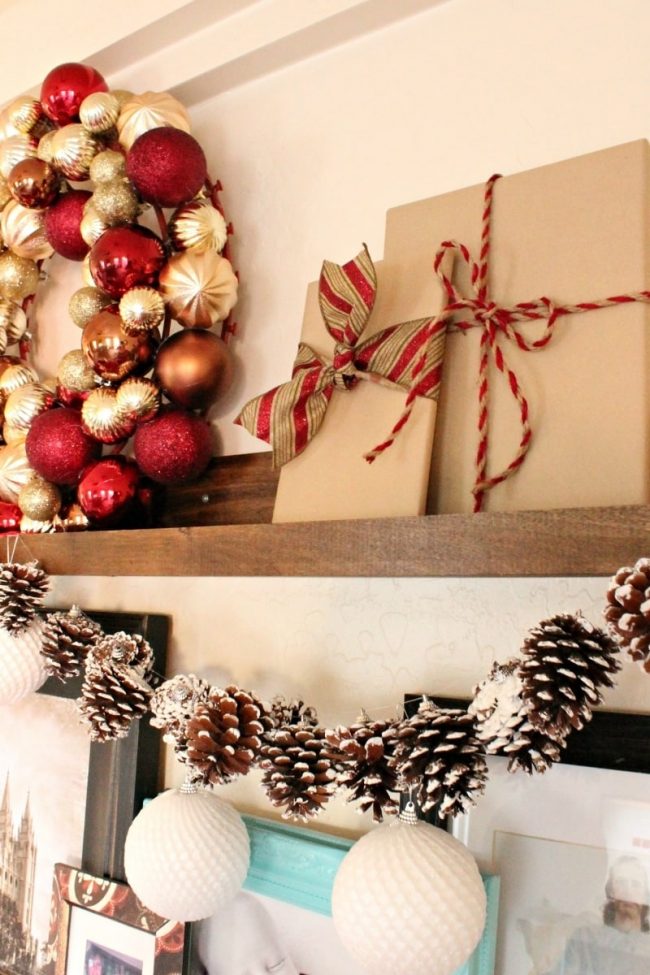 Pine Cone Garland: This Pine Cone Garland adds the perfect modern touch to every space. Attach this garland to your shelf, above the door, or around the tree. Best of all, all supplies needed to make this garland for under $25. For DIY instructions, be sure to visit my most recent post on Holiday Decorating on a Dime.
Using these simple DIY touches, check out how everything came together: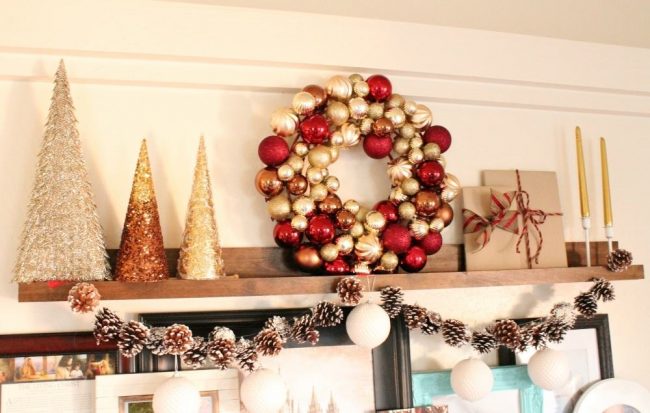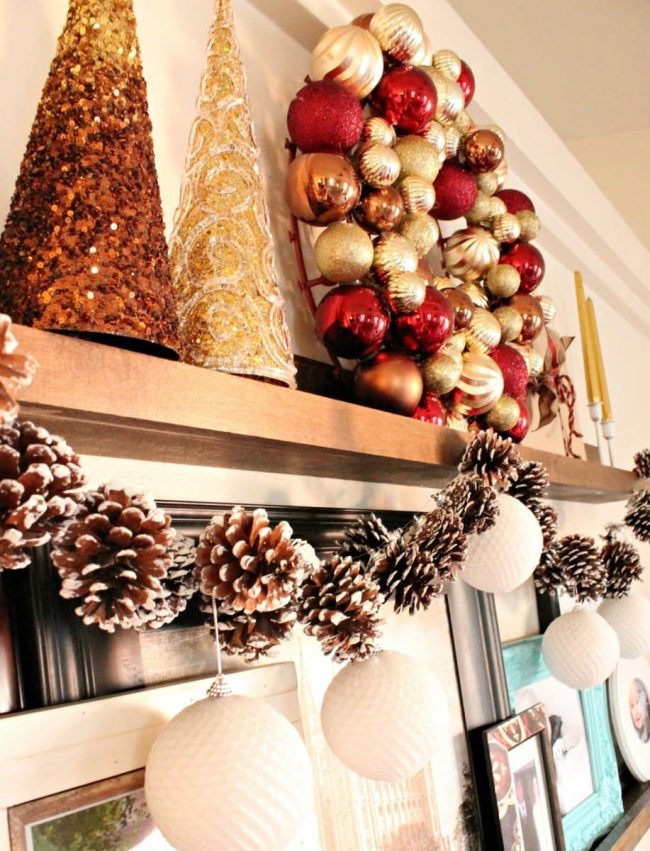 Now let's talk about these amazing chic and glamorous trees – they were under $14! Talk about a steal!