Do you ever feel tired of the same ol' meals week after week? It's time to shake up your dinner routine with a meal you may not serve all the time and with a fresh new combination of seasonings that will get you licking your lips and asking for seconds! This recipe combines a kick of spice (optional) with a fresh rosemary taste in this delicious and easy grilled lamb chops recipe!
Rosemary Grilled Lamp Chops Recipe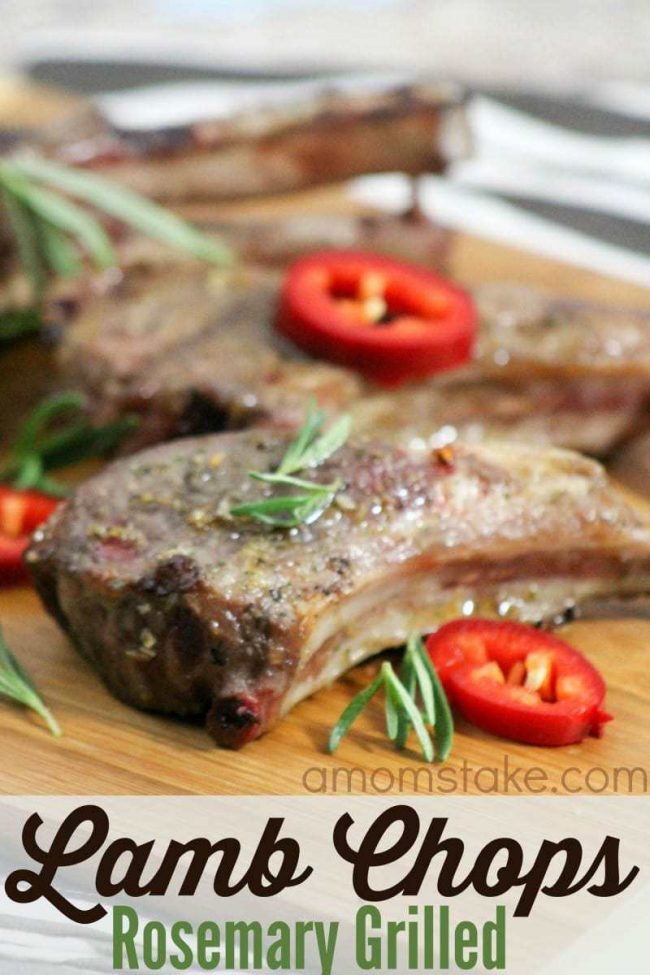 Ingredients:
10-12 lamb chops
3 Tbsp fresh rosemary, minced
1 red serrano pepper minced (remove ALL seeds unless you like it HOT)
2 tsp coconut and lime seasoning salt (or juice from 1 lime and toasted coconut)
Salt to taste
1 tsp freshly ground black pepper
4 Tbsp olive oil
Directions:
In a baking dish or large Ziplock bag, add rosemary, lime seasoning, salt, pepper, and olive oil. Marinate the lamb chops in the seasonings mixture, for 60 minutes to overnight.
Pre-heat your grill to medium* for even coking.
Grill your lamb chops, do not lay them to cook directly on the flame. Cook on one side for 4-5 minutes for rare or 8-9 for medium. Turn the chops and cook on the second side for the same amount of time. Once the center is cooked to your preference, turn the flame up on high to add a nice crust to the chop.
Serve immediately.
Heating Tip:
*A quick tip to get your lamb chops to be the right internal temperature from rare to medium is to change the heat of your grill accordingly. For a rare center, set your grill on med to low. For a medium center, set your grill on a med to high temperature.
After you've tried this seasoning combination, try mixing up the recipe and try adding swapping in different flavors like garlic or sage to keep dinner time interesting.
What's your favorite seasoning on grilled lamb chops?
For another yummy recipe, you've got to head over and see our baked pork chops next!