This past week the cool weather started to come in. We dropped in temperatures from the high 80's and it started to feel like fall! I can't wait! I love cute sweaters, boots, layers, and the color changes of fall. In preparation for fall, I'm sharing some cute styles to look for this season to add to your wardrobe with the latest trends of the season!
I received samples from prAna in exchange for this post. All opinions are my own.
We've updated our wardrobe with these four gorgeous items you're going to fall in love with from prAna. We'll even be sharing an exclusive coupon code with 15% savings on your prAna order. You won't want to miss this offer!
4 Must-Have Picks for Fall
Salinda Top, Plum Ditsy Floral, wearing size small
1. Printed Long Sleeve Top
Florals are still in for fall, but look for a more subtle print and deep hues to compliment the season and weather. I'm loving this top Salinda top that comes in three gorgeous colors – plum, olive, or white.
The Salinda top pairs so well with dark jeans and is really versatile. Wear it buttoned, layer over a tank-top or short sleeved shirt to transition to temperature changes, and adjust the sleeves to 3/4 or full-length on-the-go. It's incredibly soft and works well to dress it down for a casual outfit or dress it up to wear it to the office with a skirt or slacks.
Lined Boyfriend Jean, Indigo, wearing size 4
2. Lined Boyfriend Jeans
Add a pair of durable boyfriend jeans lined with a cozy cotton flannel and they will become your favorite jeans in your closet! They will add a layer of warmth and you'll feel like you're wearing pajama bottoms, they're that comfortable. I'm in love with these Lined Boyfriend Jeans, seriously the most comfortable pants I own by far. I even pick them over my yoga pants, and that's saying something!
You can roll up the cuff to adjust the length and show off a cute plaid finishing detail to give texture and a pop of color to your outfit. You can also grab a pair in black with a black and white flannel plaid lining.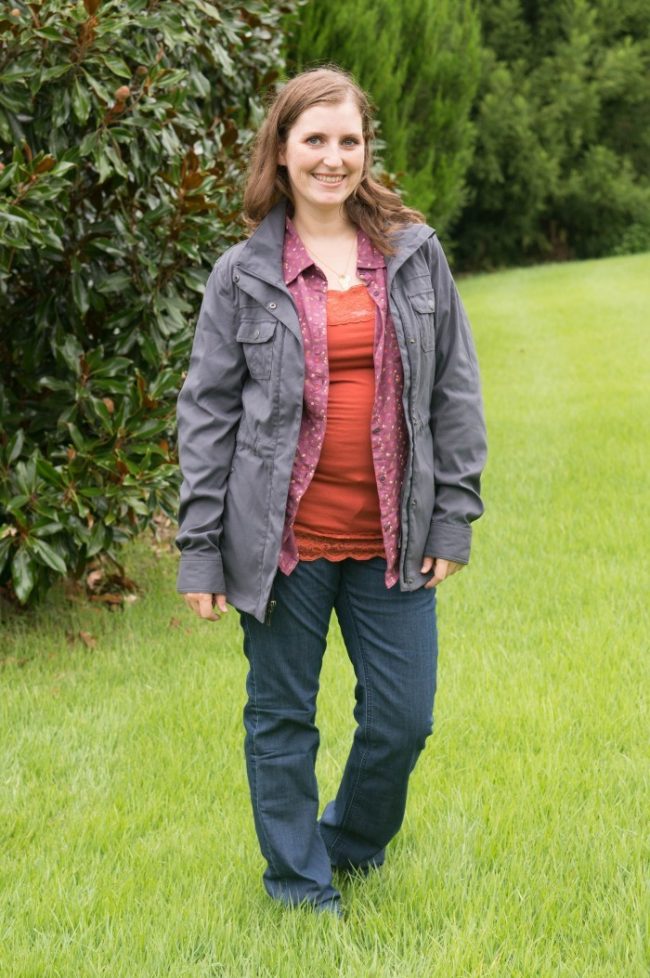 Halle Jacket, Coal, wearing size small
3. Stylish Jacket for Layering
You'll need a jacket that will finish off your look, not detract from it. Look for a jacket is a neutral color that can compliment your outfits. You'll also want a jacket that is feminine and compliments your shape, instead of feeling boxy. We found all that in the Halle jacket. It is not overly heavy or thick, but adds a water resistant layer and warmth with wind protection from the overlapping storm flap zipper closure.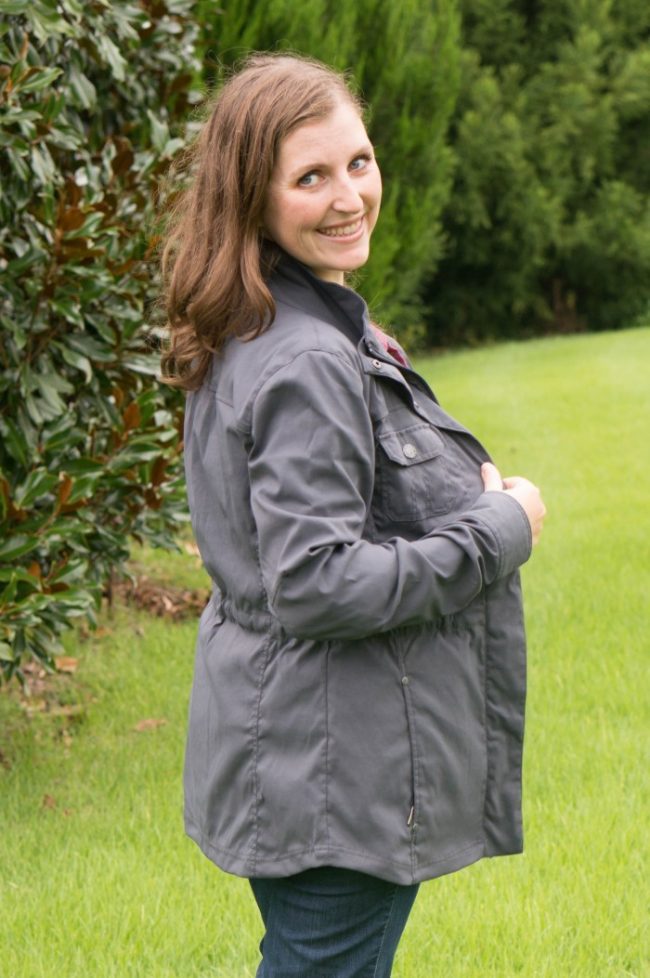 The jacket cinches at the waist, a subtle change that can make a big difference on the overall appearance giving you a slimmer silhouette. There are little details all over the Halle jacket that make this jacket so cute and stylish and perfect for fall.
Cate Tunic, Cast Blue, wearing size small
4. Warm and Cozy Sweaters
Sweaters are the best part about fall! If you pick a comfortable sweater, it's like being wrapped up in a blanket all day long! I'm loving the Cate Tunic that is in these gorgeous deep blue tones and with big button toggles at the neckline to add texture and interest.
The tunic is long enough to cover my bum, which will let me wear leggings through fall while staying warm in the honeycomb fleece and heathered fleece layers of the Cate Tunic. There's an attached hood that lets you quickly adapt to changes in weather and hidden hand warmer pockets that are so soft and cozy.
Exclusive prAna Coupon
prAna has so much to offer for fall, and they're helping you to update your wardrobe's with this exclusive 15% off coupon good for orders starting today through October 5th, 2017 — GHMT15.
Which of the 4 must-haves was your favorite style?