I received a Sam's Club gift card to shop during Sam's Club Open Weekend. All opinions are my own.
I love Sam's Club. I shop there nearly every single week. Loading up my shopping cart with bulk purchases of cereal, yogurt, granola bars and all the other food my boys quickly consume. It saves me tons of time and energy to shop in bulk and I save money, too.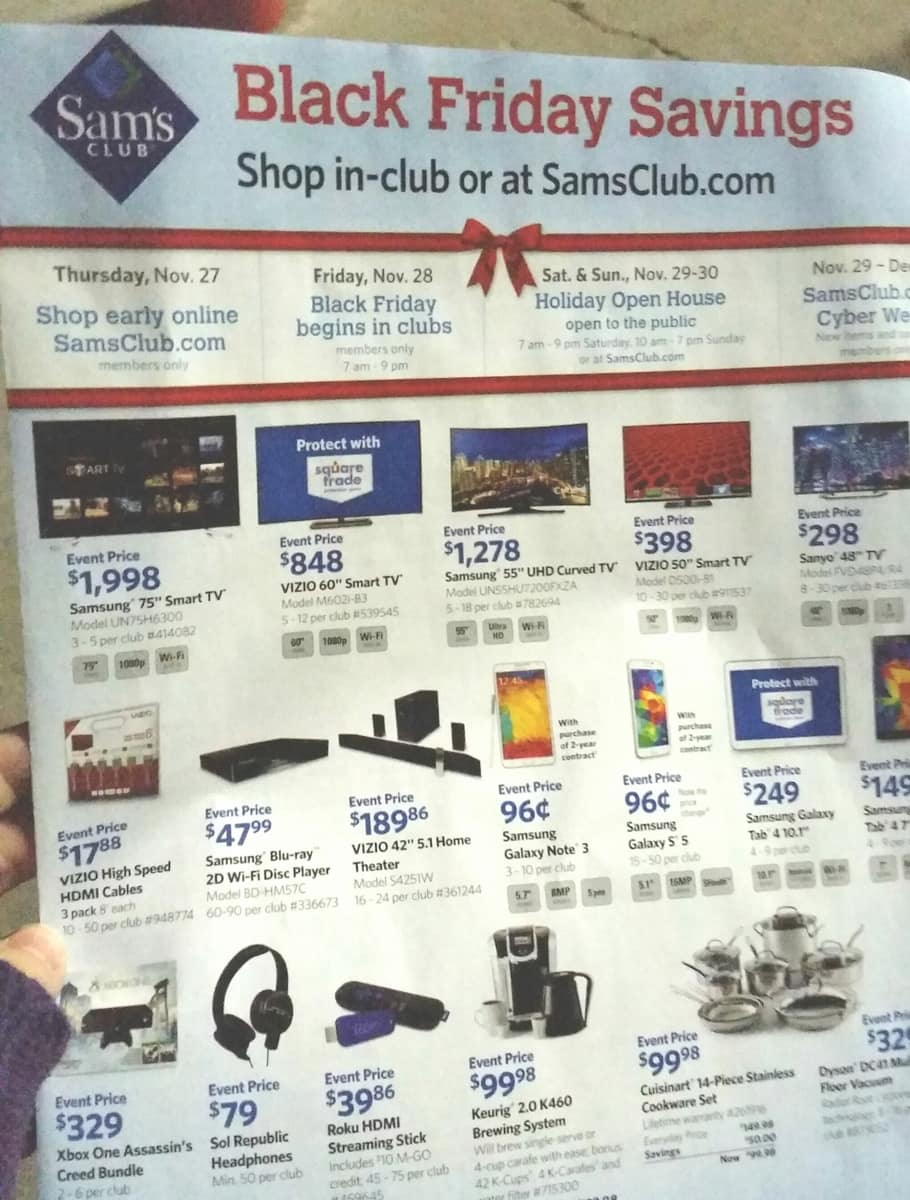 I haven't always been a Sam's Club member, though. I joined for the first time just about 3 years ago. It totally changed the way I shop. Have you ever wanted to try Sam's Club? This weekend, today and tomorrow November 29th and 30th Sam's Club is open for non-members to shop in clubs and online and score awesome Black Friday savings and shop their everyday savings from food to clothing, books, Christmas gifts and decor and more.
You can use Sam's Club Tech Center to help you find the perfect holiday gift this season. Great gift ideas include laptops and tablets, DSLR cameras, and more. This special Wi-Fi router was one of the highlighted special offers at a great price!
This year, we headed into Sam's Club to purchase a security camera system and a biometric safe, two awesome tech gifts to protect our home and belongings at a great price by taking care of the limited time promotions. We picked up some sparkling cider, too, to celebrate.
What will you shop for at Sam's Club during their open weekend?