During the summer months, we love to spend time outdoors together! This gluten-free Mexican Lasagna recipe is a great, summery twist on an old favorite! It's perfect for baking up a dish and taking it along with you on a backyard picnic!
I received compensation and samples as a Finish Power & Free Alliance of Moms ambassador. All opinions are my own.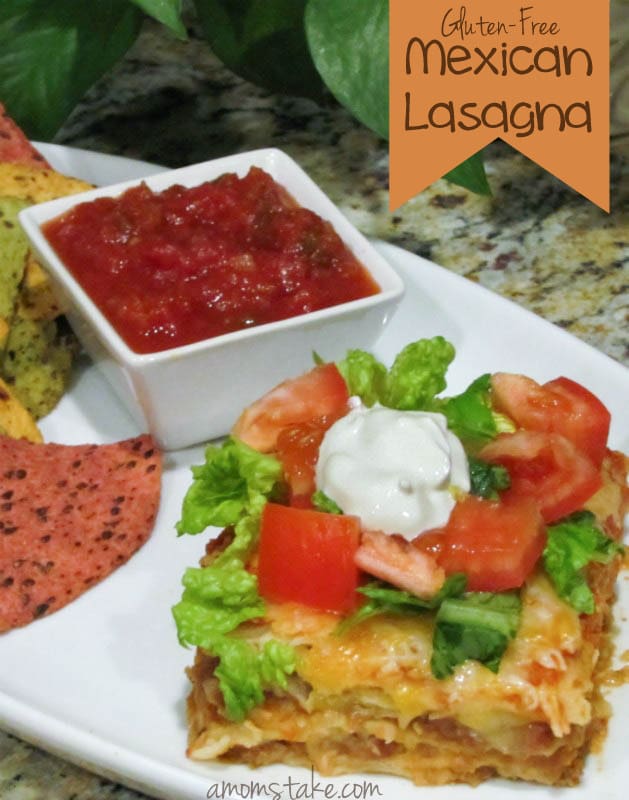 Mexican Lasagna Recipe
Ingredients:
1 16 oz. jar chunky salsa
1 16 oz. jar authentic (non-chunky) salsa
1 lb. ground turkey
1 package taco seasoning
15 soft gluten-free corn tortillas
1 12 oz. package Mexican blend shredded cheese
1 15.4 oz. can refried beans
Topping:
shredded lettuce
diced tomato
sour cream
taco sauce
Directions:
Preheat oven to 350 degrees.
Brown, drain and rinse ground turkey. Add taco seasoning and prepare as directed. Next, combine meat with the jar of chunky salsa.
Spread 1/3 of the meat mixture on the bottom of a 9 x 13 pan. Place 5 tortillas on top of the meat mixture, covering the pan as much as possible. Spread another 1/3 of the meat on top of the tortillas.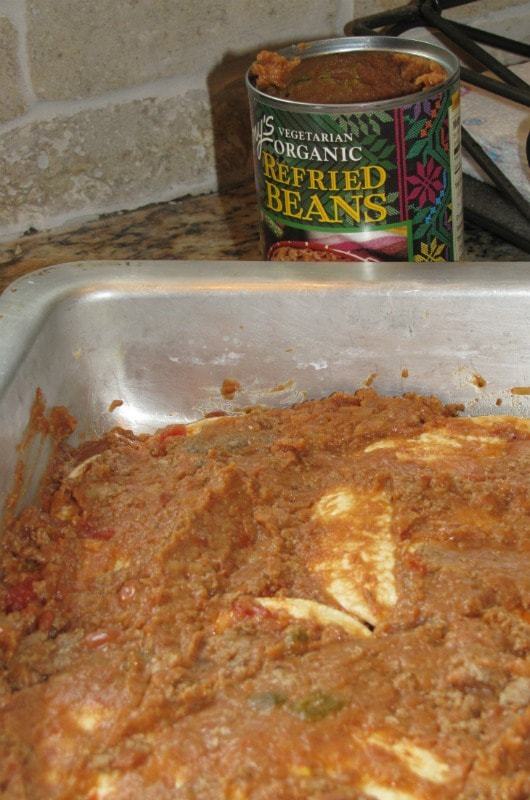 Layer ½ of the refried beans on top of the meat mixture then sprinkle 1/3 of the cheese on top. Create another layer of 5 tortillas.
Spread the remaining meat mixture on top of the tortillas. Layer the other ½ of the refried beans and another 1/3 of the cheese on top. Create the top layer with the remaining 5 tortillas.
Pour the authentic salsa over the tortillas and sprinkle the remaining cheese on top.
Cover with aluminum foil and bake for 45 minutes. Uncover and bake for an additional 15 minutes, or until cheese is beginning to turn brown.
Cut into pieces and serve with shredded lettuce, diced tomato, a dollop of sour cream and taco sauce, as desired.
When we come home from a picnic and are ready for clean-up, it's as easy as tossing everything in our dishwasher to do all the heavy scrubbing.
Here's a shot of one of my casserole dishes right after a full plate of food crusted to show you how clean my dishes come out, without any extra effort on my part.
What's your favorite summer picnic dish?