Creating your own homemade Christmas ornament gives you something completely unique and doubles as a fun activity to do with your friends or children. This would be a super cute ornament to remember a first or other important birthday (think sweet 16!) that happened this year or to gift to someone who loves to decorate cakes! It's unique, cute, and really easy to make!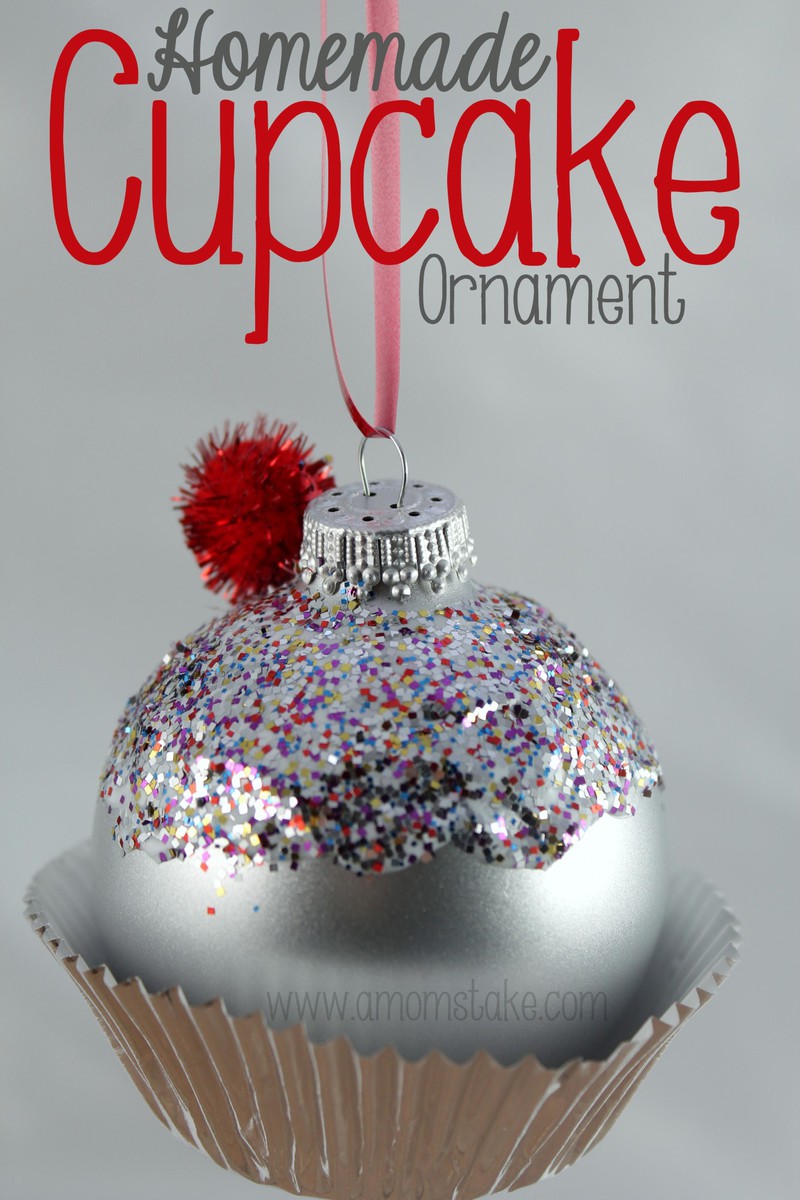 How to Make a Homemade Christmas Ornament Cupcake
Items Needed:
Round Christmas Bulb
Tacky Glue
Glitter
Cupcake Liner
Red Palm palm (optional)
When you have gathered all your supplies together, you'll start by applying tacky glue to the top of your bulb, about halfway down. You can make whatever design or scallops you want for how you'd like the ornament to turn out. When your shape is ready, you'll cover the tacky glue in glitter and allow your ornament to dry.
Once tacky glue is dry, add a small drop of tacky glue to the inside of the cupcake liner and insert your cupcake bulb into the liner. You can go with a liner that matches your ornament color or add a pop of color by going with a complimentary color, it's completely up to you.
Using another small drop of tacky glue, apply the red pom pom to the top of the cupcake for a "cherry on top" look. Allow to dry completely. There you have it, a very cute and completely unique homemade Christmas ornament!
Do you know someone that would love a cupcake Christmas ornament?