How do you decorate for the holidays? I love the simple and inexpensive crafts that you can do on your own to make something uniquely your own. Let me show you how to make your own DIY frosted candle holder jar perfect for votive sized candles or use a larger glass jar for a larger candle! The steps will be just as easy to replicate, no matter what size and shape glass jar you choose.
For this project, you will need just a few very basic supplies. Epsom salt is very inexpensive and you can find glass jars second hand, at the dollar store, or look around your home and repurpose something! Mod podge will cost you $7-8 up front, but one bottle will last you a LONG time and get you through many projects! It's a staple for any DIY'er!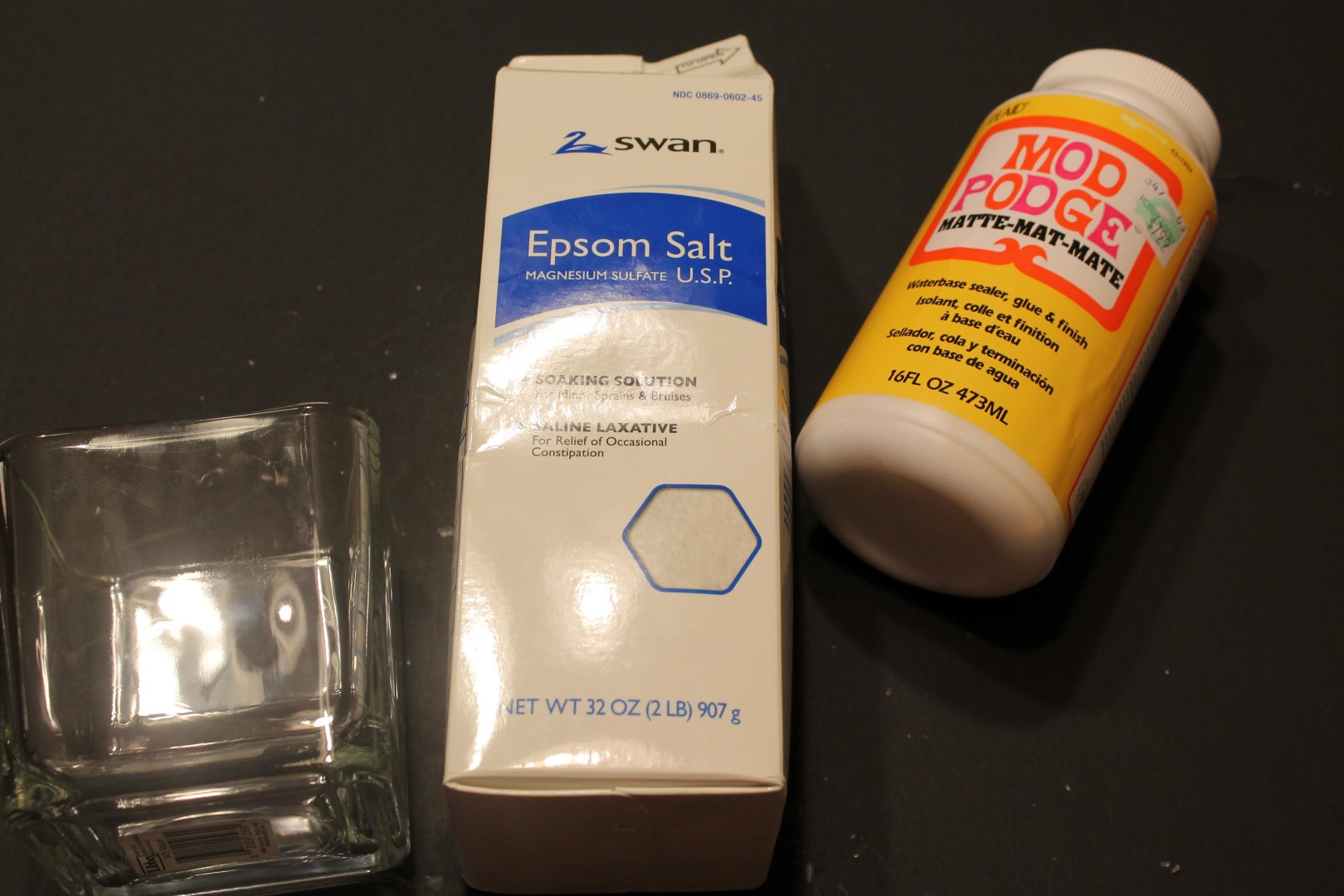 Items Needed:
Glass Jar
Mod Podge
Epsom Salt
Food Coloring
Directions:
You need to start by cleaning and drying your jar well. Remove any store purchase stickers as well.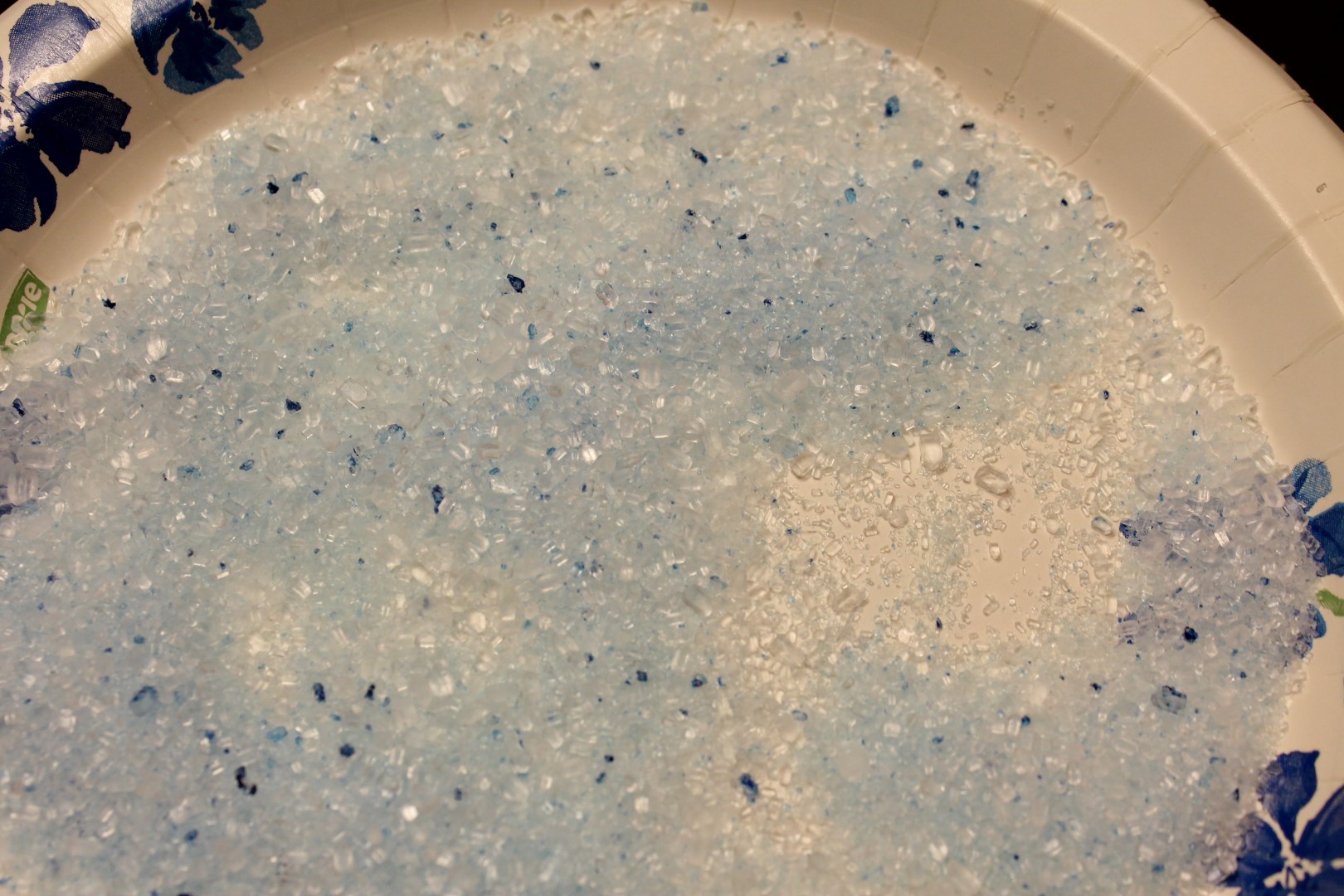 Then, in a bowl or on a paper plate, pour ½ cup of Epson salt and color it with your food coloring. Allow the Epson salt to dry for 1-2 hours.
Starting at the bottom on your container, coat a strip 1-2 inches high. Roll your container into the Epsom salt and tap off any excess.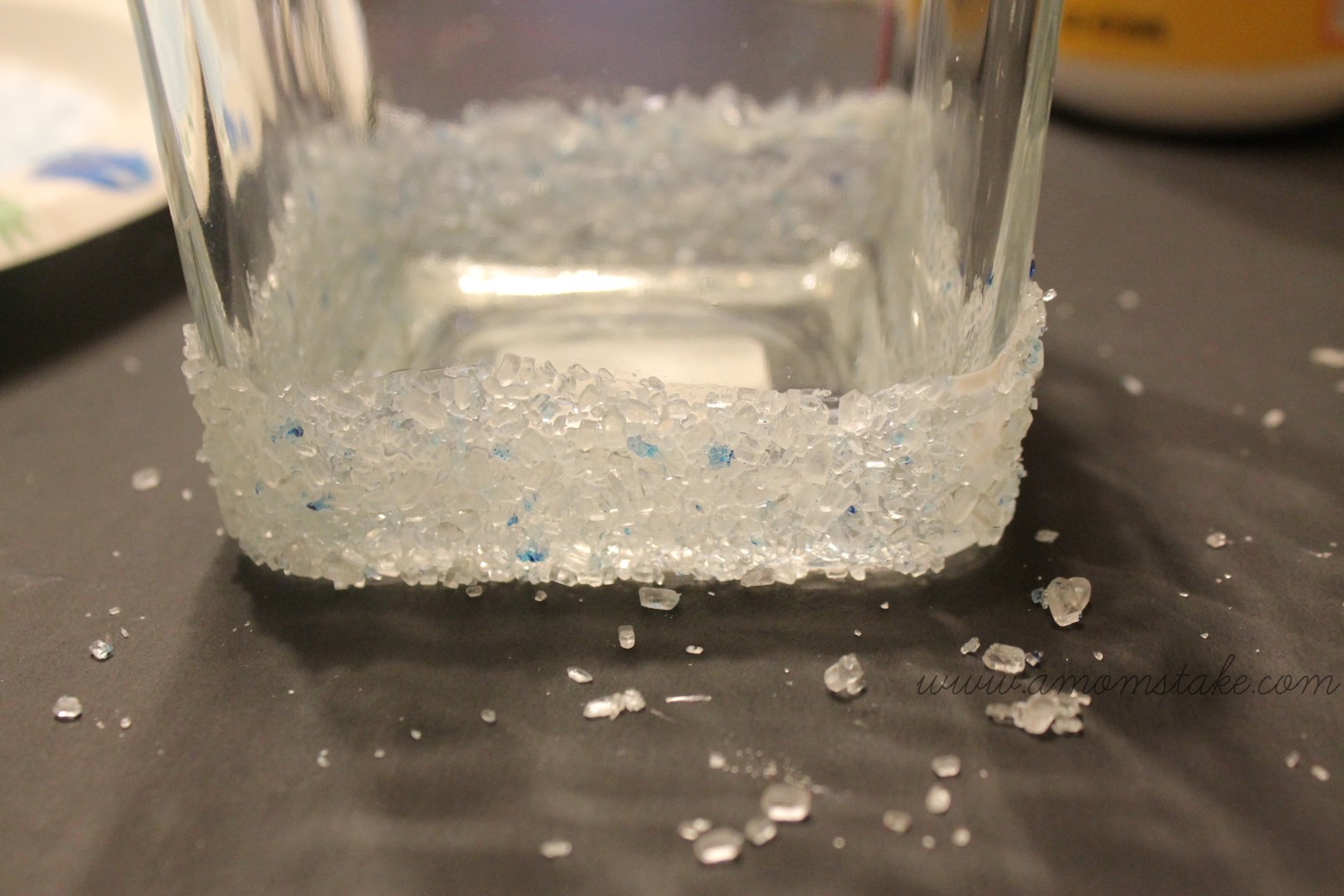 Add ¼ cup of uncolored Epson salt to the colored Epsom salt and mix well.
Repeat the process of coating your container with mod podge and dipping it into the salt. Each time you add another layer, add a little more white Epsom salt to the blue.
Continue this process until your entire container is covered.
Tap off any excess salt and allow to dry for 2-3 hours.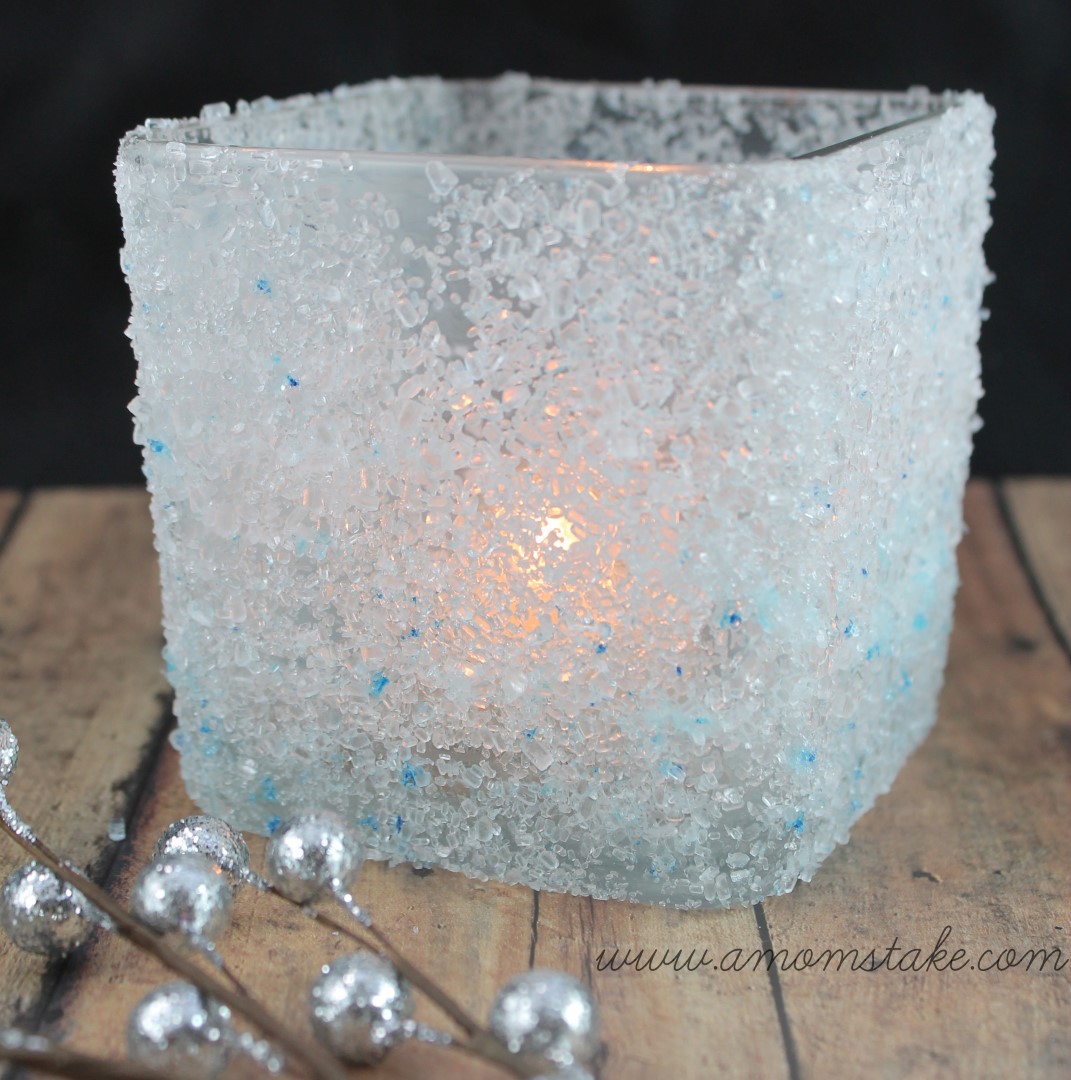 Isn't that so much easier than you expected? It will be the perfect way to light up your home for the winter months and soften the candle glow. Head over and see more Easy Holiday Crafts in our seasonal ideas gallery!
Do you have any creative DIY Candle Holder ideas?