This post is sponsored by JCPenney. All opinions are my own.
My boys have been in charter schools, which require school uniforms, since my oldest first started Kindergarten. It was overwhelming and confusing when I first went shopping for school uniforms to know what I needed and what would work best for my kids. I ended up buying way too many uniform outfits the first couple of years, until I caught on to what they were actually wearing, and what they would really need for the school year ahead.
Today, I'm sharing some of my tricks for making the most out of your back to school budget by sticking to what you'll actually need in the school uniforms department, so you can use the rest of your back to school budget for things that can show their personality – like accessories and a cute backpack!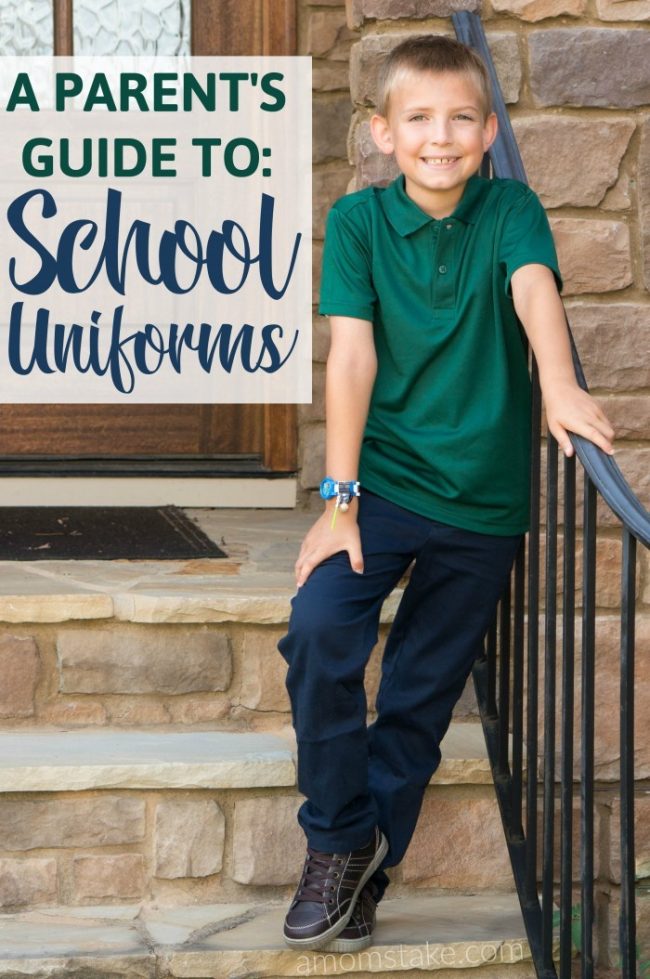 What You'll Need for School Uniforms
1. Buy 6 Mix-and-Match Outfits – You may be tempted to buy a lot of clothes. The reality is, especially with school uniforms, having enough to get you through one week of school and one extra outfit is more than enough. Any more than that will end up as overstuffed dresser drawers and lots of extra laundry.
2. Pick Dark Colors – Choose the darkest colors your school allows. If you are allowed to pick from navy and khaki bottoms, the navy bottoms will look clean and like new much longer than khaki. We pick mostly dark colors, then one or two of the lighter colors for a little variety.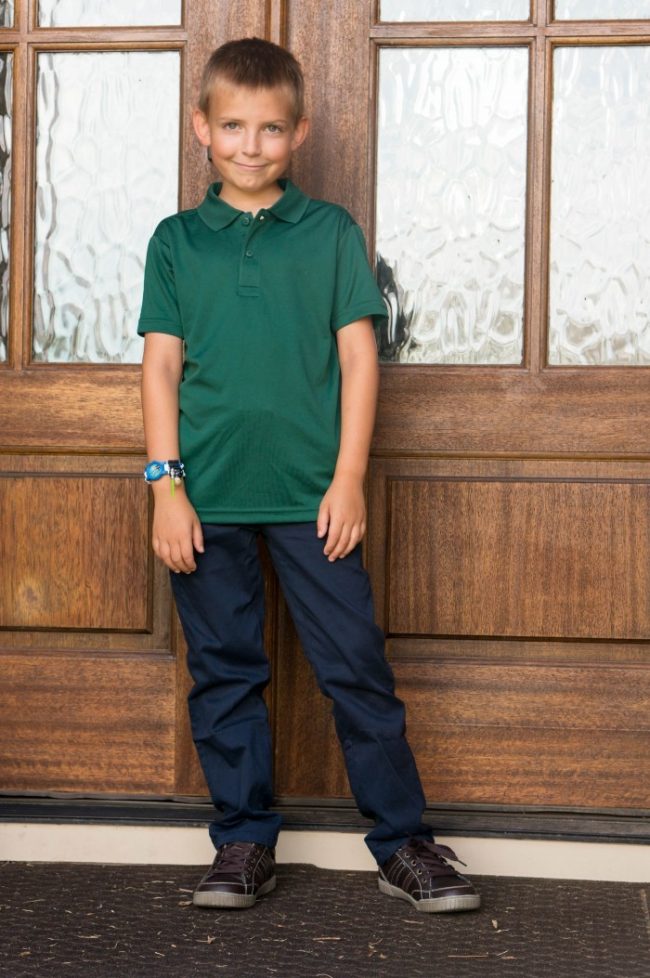 3. More Pants Than Shorts – Unless you live in a very hot climate, uniform pants, like these IZOD Flat Front Twill Pants, will be able to be worn through the whole school year. Shorts will be nice to have the few warmer months that overlap the school year, but won't carry over into the cooler winter months. Aim for mostly pants, and one or two shorts or skorts.
4. Choose Short Sleeve Over Long – Your short sleeve uniform tops will get much more use than long sleeves. Rather than doubling up your wardrobe with 5 or 6 of each short sleeve and long sleeve tops, stick to mostly short sleeves and add a uniform-approved sweater or jacket for in the classroom. We're loving the IZOD Performance Polo tops. They have an almost silky feel to them and they look great through the whole school year.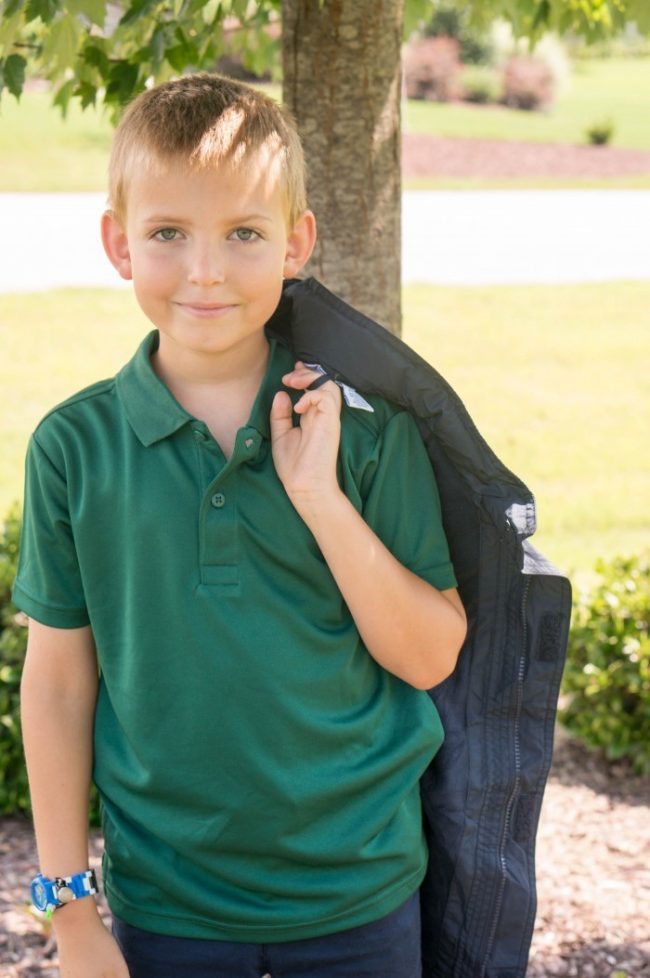 It's much harder to add a sweater over a long sleeve top and through the cold season they'll wear their jackets for any outside play. Unless your climate is more cold days than most, your short sleeve tops will provide a lot more value through the school year. The IZOD Fleece-Lined Jacket is warm and cozy, and great for both in the classroom and out to play for recess.
5. Consider Sizing Up – Your kids will changes sizes through the school year. Shopping for new uniforms in the middle of the school year can be tricky as they are harder to find and not on sale. If you start with their current size, and it fits them good but with no room to grow, consider trying on the next size up before you commit. You can add a belt and many pants include the internal elastic tightening to cinch up the waist which will let them start with their next size up and grow through the internal belt sizing throughout the school year.
6. Add Personality – Once you've picked all your essentials, you can turn the rest of your back to school budget towards letting your child express their unique personality. With uniforms, there's a lot less to buy and so you can instead splurge on those extra accessories like colorful socks, belts, a cute sweater for in the classroom, or whatever else might be a good fit. You'll want to read your school's uniform policy to know what you can and cannot personalize from their outfits.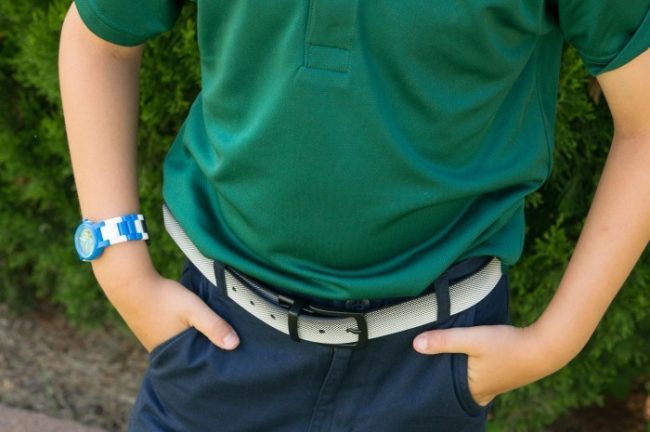 Our favorite challenge is finding a fun belt to spruce up the outfit! This year, we're adding a Levi's Solid Belt with a gradient white to black look. You can also get creative with your shoe selections. We also added this darling watch, LEGO Star Wars Luke Skywalker Kids Watch. It is customized and built to size with the individual LEGO watch links.
JCPenney has the best selection and top quality styles for your school uniform needs. They provide quality I know I can trust at great prices. Because the clothing items are built to last through the school year, it saves me money from having to replace worn out outfits during the school year. Plus, they know what styles the kids love so you can be confident in shopping the collection. Many of the top brands are found only at JCPenney, including Arizona, IZOD, and more!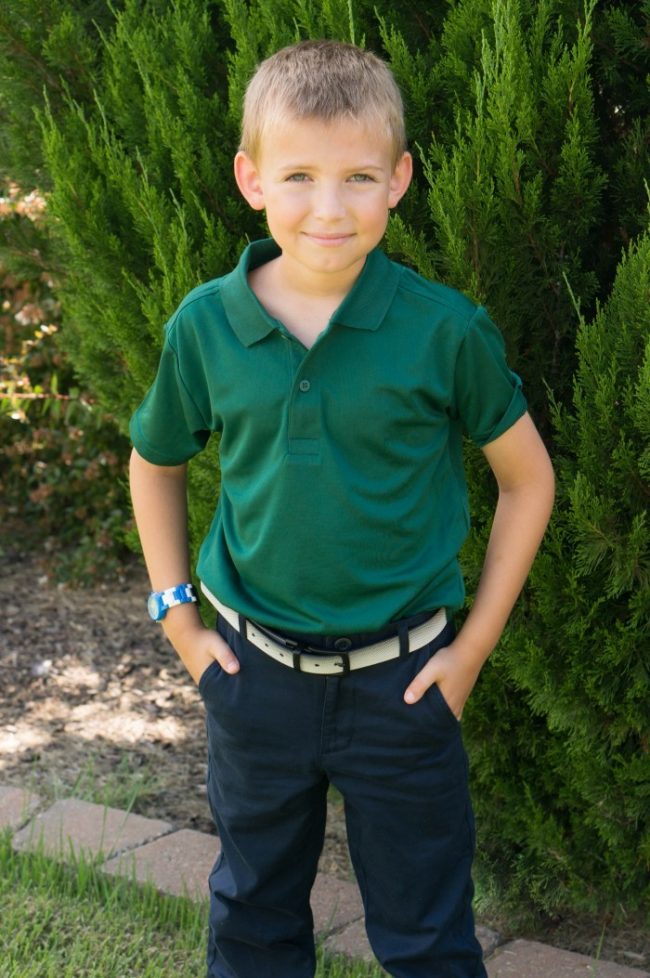 I was able to find all of the basics and extras to get for the school year, including the entire outfit my son is wearing, here. This is what styles he's sporting:
Everything we picked out was #SoWorthIt! They are on-trend, comfortable, quality, and affordable prices.
What are your tips when shopping for school uniforms?