Spring seems to welcome the arrival of new flowers, warm weather, and precious little babies. Whether you're anticipating the arrival of your own little one, or looking for a gift, here are a few of our favorite new finds for moms, babies, and toddlers.
I received a variety of samples in exchange
for this post. All opinions are my own.
Fashionable Finds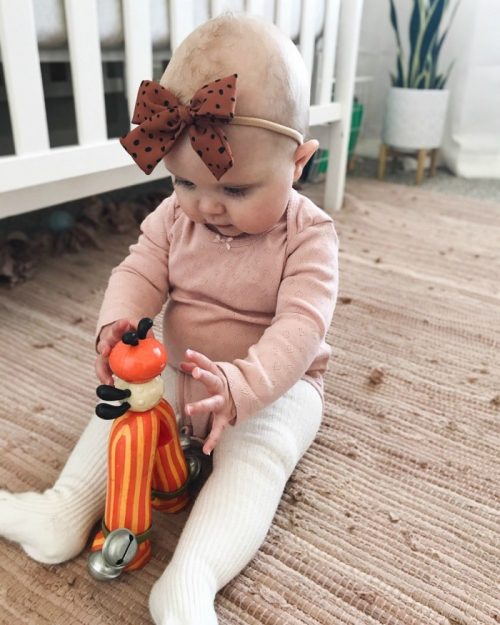 I may have a small obsession with Bek and Jet accessories – just look at this headband! Dressing little girls is SO much fun! Whether you're looking for bows, headbands, bibs, or changing mats, you have to check out Bek and Jet's wide variety of fun patterns, sizes, and colors.
Lately I've been digging earth tones and neutral colors, which is why I can't get enough of Bek and Jet's Midi Pebble Bows. Great quality, modern style, and unique patterns. Accessories perfect for every occasion.
A few of my Bek and Jet Favorites: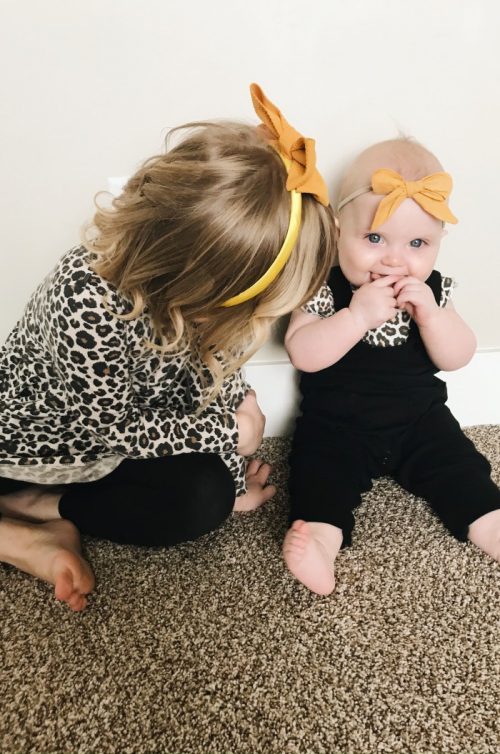 Is there anything more adorable than a baby wearing cheetah print? I don't think so! Thanks to The Elephant Organics, all of my cheetah print dreams are coming true.
I've always loved The Elephant Organics clothing. They are made with quality material, stand the test of time, and are so fashionable. If you're looking for Easter Dresses, spring clothes, or summer finds, you've got to check out all that Pink Elephant Organics has to offer. I love that they have baby sizes, all the way up to little girl clothing. If you're wanting these adorable overalls and cheetah print body suit pictured above, you can find them here; along with some of my other favorite The Elephant Organics finds.
Why are tiny shoes are so dang cute? Bird Rock Baby's Moccasins are no exception. Whether you're looking for little shoes for baby boys or girls, Bird Rock Baby offers a wide variety of moccasins, colors, and designs perfect for every occasion.
I love how Bird Rock Baby Moccasins stay perfectly in place on my daughter's feet. Because of the elastic band, I don't have to worry about them slipping off. Plus, can you get over the hints of gold in this rattlesnake pattern? To die for! Do yourself a favor and style your little one in some of my favorite Bird Rock Baby Moccasins:
For the Nursery
I love styling my baby's nursery. There's something so fun and fulfilling when I'm able to customize her living space to fit her personality. That's why I'm gushing over this piece of art I had printed and framed by Mpix.
Whether you're looking to print your photos, prints, art, photo books, cards, or calendars, Mpix is the way to go. Their website is super easy to use and you receive your prints in a very timely manner. I love that they even have the option of custom framing your pictures. This adds such a nice, personal touch! Be sure to visit Mpix for a full list of options and prices.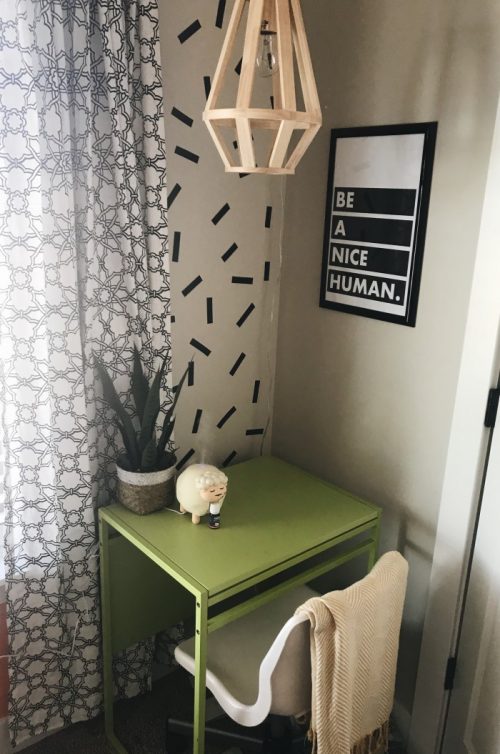 Essential oil diffusers are all the rage right now! Made just for babies (over 6 months) and kids, help ensure a peaceful night sleep with Guru Nanda's Goodnight Little Lamb Oil Diffuser.
Not only does this Guru Nanda Goodnight Little Lamb Diffuser make a great bedroom decoration, but it also functions as a small cool mist humidifier; which is great for stuffy noses! My kids love the different colored LED lights (hello nightlight!) and different mist settings. Plus, the kid-safe sleep essential oil is a nice calming touch to any nighttime routine. Check out this adorable lamb diffuser for yourself!
Unique Toys
I'm always on the hunt for fun and unique toys that help my kids use their imagination. That's why I'm so excited about these adorable wooden toys from Le Toy Van.
Hand crafted from wood, Le Toy Van takes pride in their finely made products. My daughter loves using her doctor kit on her stuffed friends and siblings. She gets such a kick out of giving shots and listening to pretend heartbeats. Each time I play with these these toys, I'm amazed at the incredible quality; these are toys that are going to last for years! If your child loves imaginative play, check out these sets from Let Toy Van:
Safety First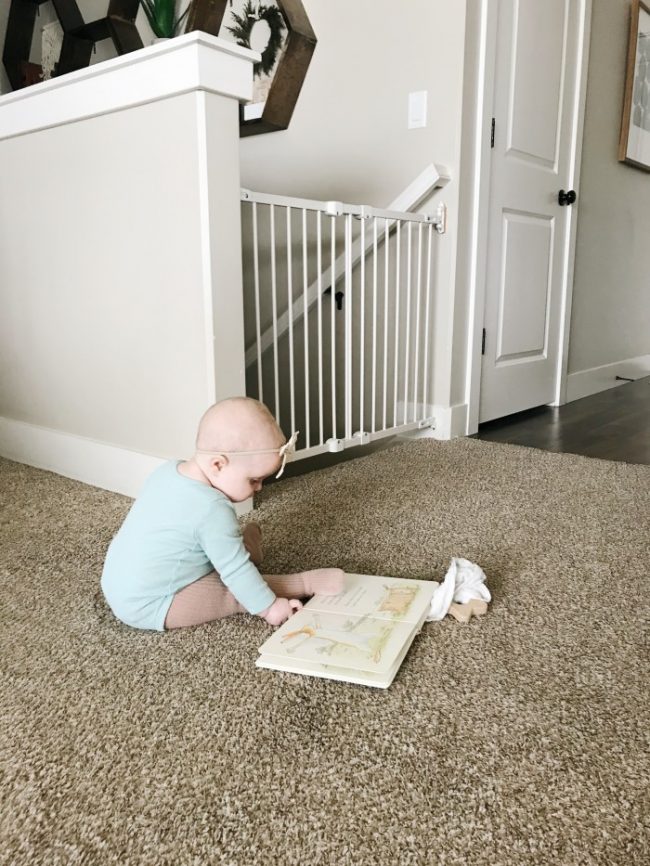 A few weeks ago, my whole world change when my baby started crawling. Now, everything is within her reach. Thankfully, KidCo is helping me keep her safe with their baby safety gate!
I love that my older kids can use this KidCo gate, but it still keeps my baby protected. It's sturdy, and I don't have to worry about my little one falling down the stairs. I know that baby proofing can be a difficult task when your little one becomes mobile. Whether you are looking for gates, door knob covers, cabinet locks, or corner protectors, KidCo provides all the tools to help keep your little ones out of trouble. Here are a few KidCo products you may want to consider:
Finding a safe place for my babies and toddlers to play is always a priority. That's why I can't get enough of this plush play mat from Cushmat.
This Cushmat is the most comfortable play mat that I've ever owned. Not to mention, its modern design adds a stylish touch to my home. It's perfect for picnics, gymnastics, tummy time, exercise, crawling babies, etc. Basically, it can be used by every member of the family. Plus, its reversible design wipes down like a dream. Talk about a functional product! You'll have to check out all of the fun Cushmat patterns and designs.
What's your favorite baby product?