It's that time of year to celebrate the special women in your life. Looking for thoughtful, timeless, and unique gifts? Take the stress out of choosing the perfect gift for her and browse our favorite top Mother's Day gift ideas.
We received a variety of samples in exchange for inclusion in this post. Affiliate links are used in this post. All opinions are our own.
Thoughtful Home Gifts for Her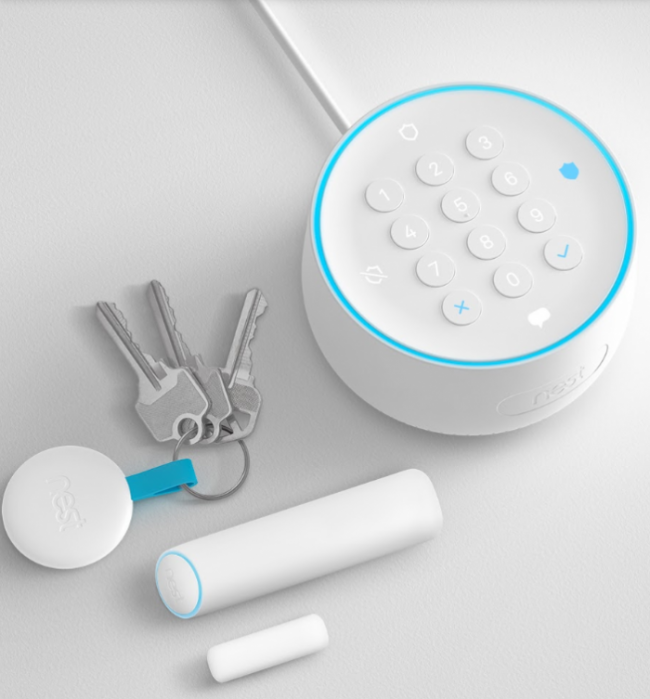 Home Security is getting a whole new modern approach with the Google Nest Secure Alarm System. You no longer have to race to turn off your alarm. Instead, set timers that work for your usage with allowance of up to 5 minutes so you can get in, set down your purse and groceries, and still have time to turn off the alarm. This modern security system can be easily deactivated with the help of the Nest app, Google Assistant, a personalized passcode or use a Nest Tag on your keychain or on your kids backpacks to make it easier than ever for families to stay safe.
The Nest Guard does more than just arm the system, it also monitors for motion and has Google Assistant built in to simplify your life. The Detect sensors are also multi-purpose. Use them to alert you with open tones for when a door is opened and set it up to detect motion with smart features to avoid false alarms from your household pets. It can even double as a pathlight to assist you at night. Included with the starter kit is a Nest Guard, two Nest Detect sensors, two Nest Tags, and accessories to get you setup.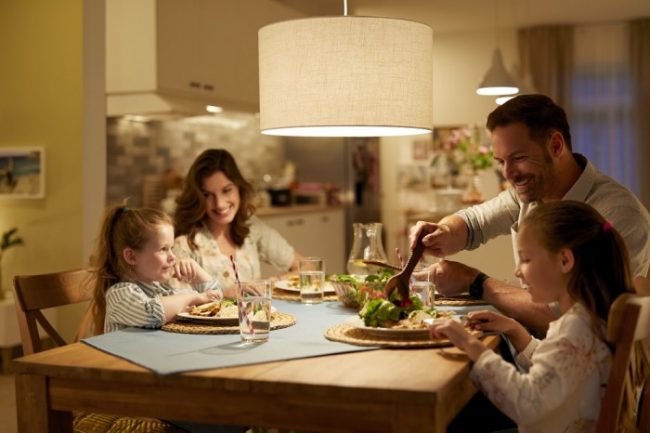 Give her a cozy space that can change with her moods with the Philips WiZ Smart Wi-Fi LED Lighting. The WiZ connected system doesn't need a hub or any extra equipment. You'll have complete control over your new lights with the WiZ app or using your voice control to adjust your lights with ease. Choose from an assortment of bulb sizes, styles, and features to fit your home and needs.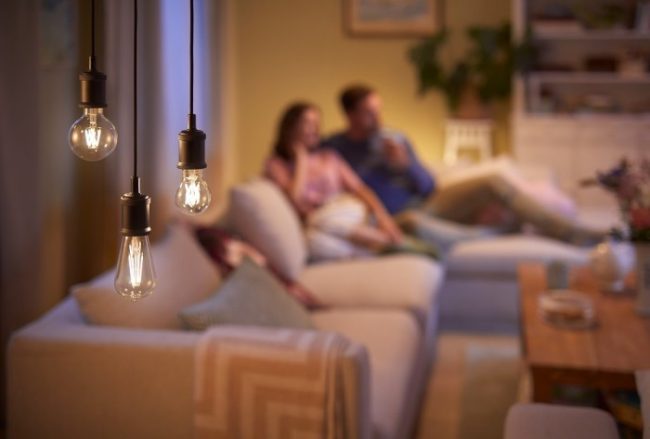 The WiZ smart bulb line even includes the popular "Edison" style bulb with clear glass. This style can be turned on and off or dimmed with a compatible voice device like Alexa or Siri making it easier than ever to create a comfortable space for the various times of the day. Wake up with a low warm light and then brighten your bulbs in early evening so you can clearly see. You can find Philips WiZ Connected Bulbs at Home Depot!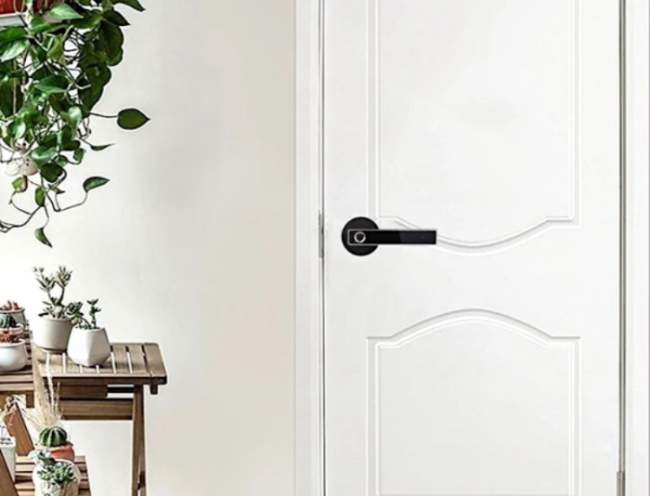 The security of Lockibly, a biometric door lock, will help her feel protected in her space. She will be able to ditch the bulky keys and worry less about her safety and security with this easy to use door handle that unlocks with her own fingerprint. Up to 100 fingerprints can be programmed to allow access for those that you want to be able to use the handle.
Lockibly auto locks after 3 seconds and is virtually impossible to deceive. She won't have to remember a code or look for keys, just press her finger to the fingerprint scanner and the door automatically unlocks. Lockibly works for up to 365 days off a single 30 minute charge making it so convenient! It installs in minutes with no complicated steps and just a screwdriver!
She will love seeing all the faces of family and friends popping up on her Nixplay Smart Photoframe. She can easily upload pictures from her own computer or phone, or share the app with others so they can upload their pictures directly to your frame. The Nixplay Smart Photoframe with Wifi can even play videos from your friends and family. With 8GB of storage, the possibilities are endless!
The design is so sleek, it can stand alone on a mantle, or be mounted on the wall. It even comes with a motion sensor so the frame turns on only when people are in the room, conserving energy when they are not. Now through Mother's Day (May 10th), the Nixplay Smart Photoframes are 30% off! It's the perfect gift to keep loved ones connected whether you are next door or across the country. She'll love having her family and friends right in her home every day!
Spa Night In for Mom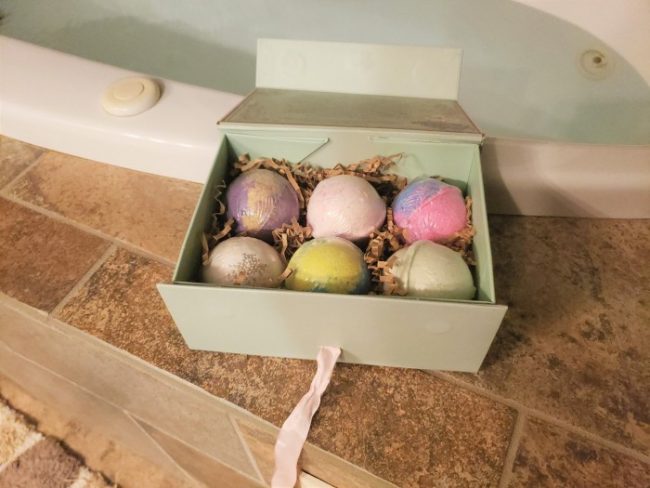 What better gift for mom than an excuse to relax and unwind? Mom Bomb offers luxury bath bombs in beautiful gift packaging perfect to gift this Mother's Day. Plus, every sale goes towards helping mothers in need so you're doing good while you shop! Mom Bomb products are made with all natural ingredients and handmade in the USA. Created with a blend of organic Argan Oil and natural essential oil blends.
Their Bath Bomb Classic Gift Set includes 6 large bath bombs each with a unique luxurious fragrance and different purposes such as relaxing, detoxing, inspiration and more! The bath bombs fizz and dissolve in the bath transforming the bath to a spa-like experience from home. Each bath bomb comes individually wrapped and tucked inside a keepsake box with a pretty satin ribbon tie.
Give her the ultimate in relaxation with a Plush Necessities The Luxe Robe. It was designed exclusively for spas and resorts which will make her feel like she's able to unwind from the stress of the day. The Luxe style robe combines two robe styles in one. The inside layer is made with a plush white loop terry that's soft and absorbent. While the exterior fabric is a supersoft brushed microfiber that feels luxurious and is lightweight.
Plush Necessities makes it easy to find exactly the right size and you can select from five colors to let you pick one for you and one for your partner and easily distinguish between the two. I found the Luxe Robe to be really comfortable and provide great coverage making it perfect for stepping out of the shower or bath into a warm robe.
Gifts for Her Interests
What could be a better gift then something that she enjoys doing? Gift her a fun board game like Starling Games Shadowrift that is a cooperative deck building game for 1-6 players. You will work together to explore and fight as you upgrade your deck and start to build out your unique adventurer. Since there is a limited supply of cards and benefits, you'll need to work together as a team to make decisions that will best help the party succeed.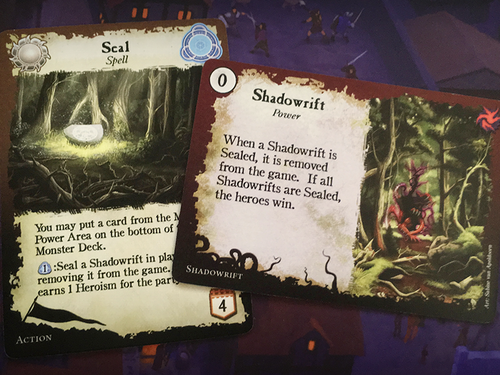 Shadowrift uses spells, skills, and attacks while also collecting loot to work your way through the game trying to seal the Shadowrifts or build up the town to a fortress to protect the citizens. When you're ready for even more enemies to fight, add the Boomtown expansion for additional enemy factions and new heroes to try!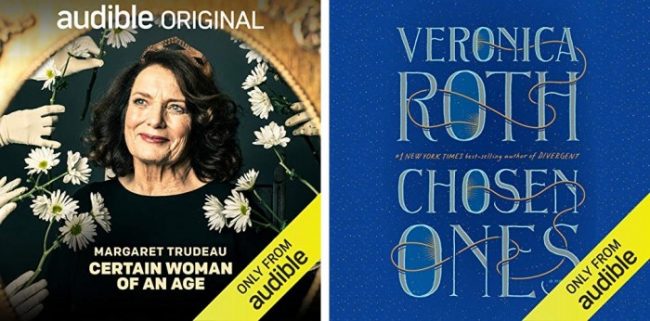 Give her the gift of an Audible Audiobooks subscription! She will love getting lost in a great story or finding new perspectives as she listens to stories. Audible has the largest collection of audiobooks available including exciting Audible Originals titles that are exclusively available on Audible! Each month, she'll be able to select a new book and two free Audible Originals from the month's selections to keep her entertained.
There are endless stories mom will love including: Certain Woman of an Age about the life of wife of the 15th Prime Minister of Canada, Pierre Trudeau, and the mother of the current Prime Minister Justin Trudeau. See her share her life-altering tragedies and personal triumphs as she tells her own story. Another sure favorite is Chosen Ones by Veronica Roth. It is narrated by Dakota Fanning and is the latest title by the popular Divergent author who has created a whole new dystopian world to delve into. For more unique stories, check out The Swimmer and Wild Game.
Fashion Faves for Mom
There's a whole new take on traditional reading glasses that she will love! Give her a Moderne Monocle that will help her read that fine print while staying stylish and ditching the old fashion readers. With Moderne Monocole, you'll have a magnifier glass integrated into a beautiful piece of jewelry that won't be a dead giveaway that she needs help with vision.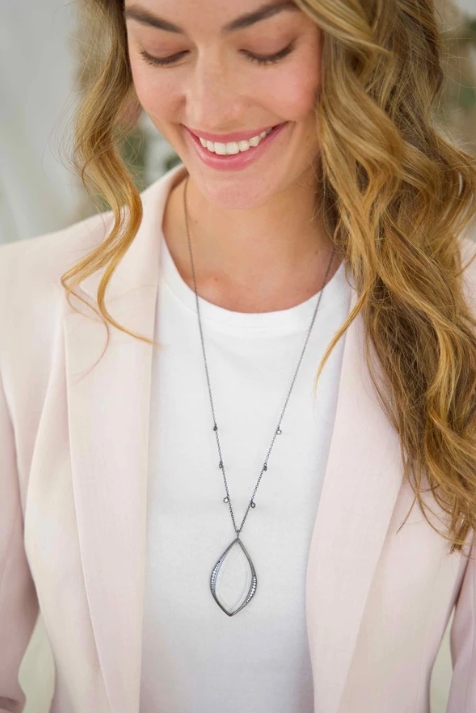 Moderne Monocole has a ton of unique styles to choose from for both men and women. Shop by her favorite metal color – gold, rose gold, or silver. She will just slip on the Moderne Monocole and when there's something she needs a closer view it's easy to just pull up the necklace to help with fine details.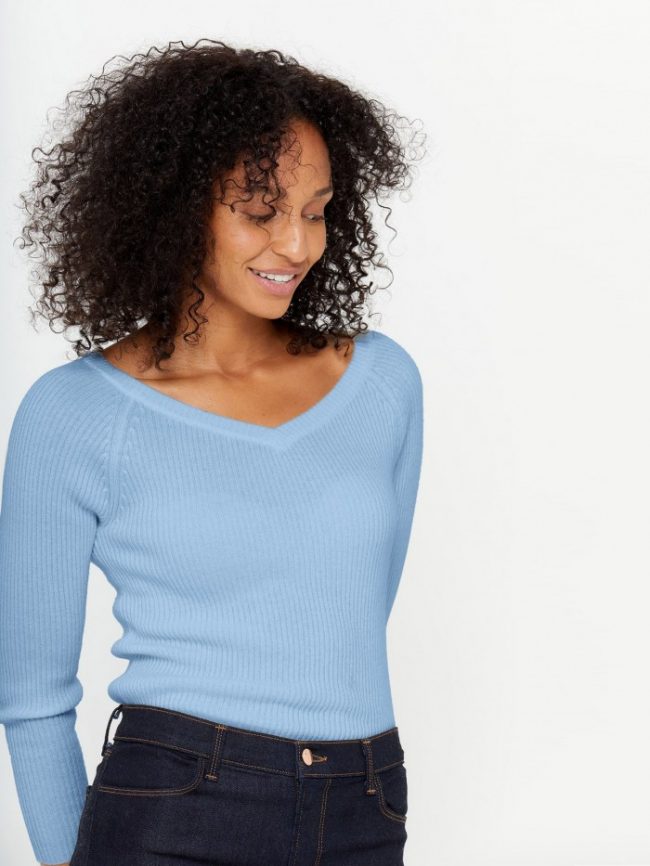 She'll love the soft luxurious cashmere from State Cashmere. Not only are they stylish and beautiful, but so soft and comfortable, she'll feel like she's having her spa day even when she's out and about. State Cashmere has a huge variety of options for every type of mom. She'll love their Ballet Sweater that has a wide neck and above the wrist sleeves.
If she's more into loungewear, she'll never want to get out of the Loungewear Sweater. She'll be so stylish even staying in for a movie-night. State Cashmere has something for every mom from accessories to complete outfits. Their shipping is quick and she'll be so pleased with a gift from State Cashmere.
Kitchen Favorites for Mom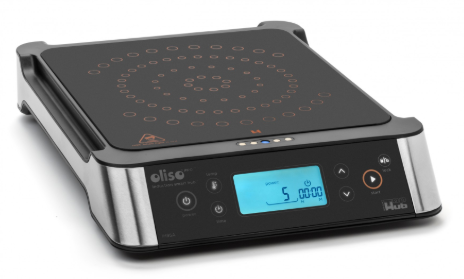 For the latest in smart home tech, don't forget the kitchen! The Oliso SmartHub makes cooking easier than ever with this two part cooking system. First, the SmartHub is an innovative induction cooktop that can be used with any induction-friendly pot or pan. It heats up incredibly fast and can reach temperatures up to 550°F. The digital display makes it easy to read, control, and program to fit your needs.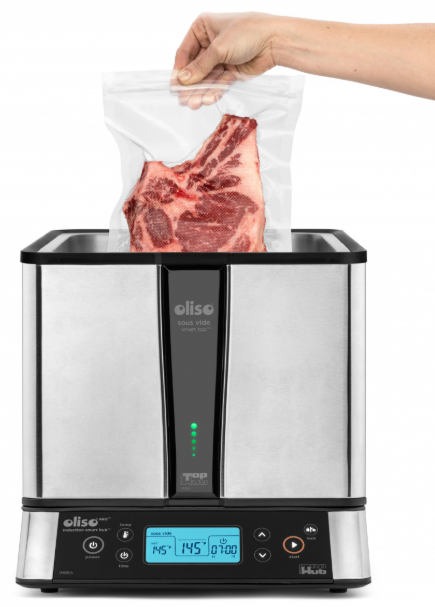 You can also add a SmartTop to start cooking with the latest cooking craze – Sous vide! This cooking style warms the temperature of the water to the desired internal cooking temperature so you have a perfectly cooked meats or soups, and so many other options! Add your food in a sealed bag and let it warm to the water temperature without working about it overcooking!
Step up her kitchen cleaning routine with Swedish Dishcloths! These environmentally friendly dishcloths are the perfect alternative to paper towels. They are made from natural plant fibers and can absorb over 20 times their weight in liquids and can be used with water and/or soap to tackle a variety of cleaning needs around the home.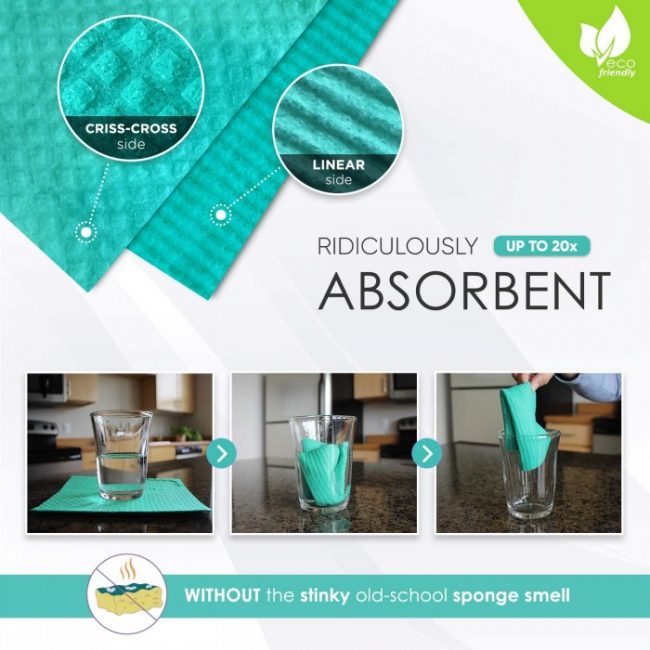 Swedish Dishcloths act like a combination between a dishcloth and a flattened sponge to give you the absorption of a sponge and the benefits of a regular dishcloth. They can be reused over and over making them the perfect affordable option! To refresh your Swedish dishcloth, you can toss them into the dishwasher on the top shelf or include in your laundry wash cycle without fabric softened. Then, air dry to avoid shrinking and it'll be like new ready to use again!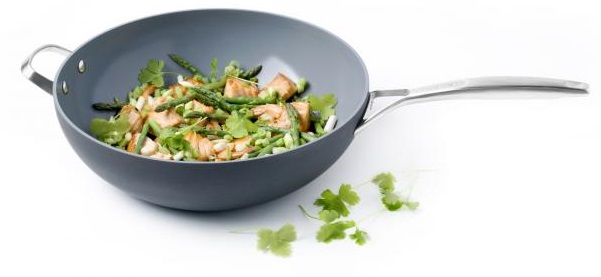 Turn to GreenPan for ceramic cookware that can tackle just about anything. Like the Paris Pro Ceramic 12.5″ Wok that has a deep edge and curved sides to easily mix and stir your favorite recipes. It is made with a durable hard anodized aluminum to keep the heat evenly spread.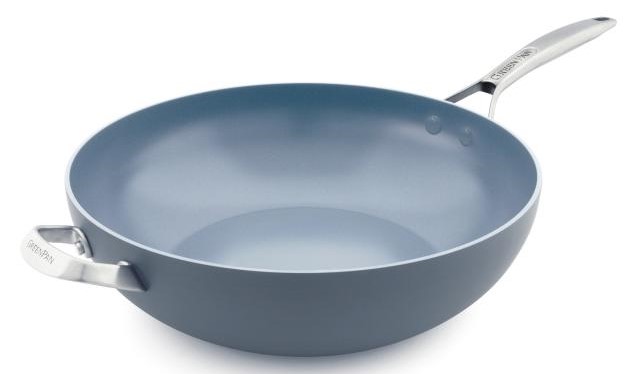 Moms will love the versatility with this 12.5″ Wok that can be used on the stove top, transferred to the oven, and then it's even safe for quick clean-up in the dishwasher. With the nonstick surface, she will also be able to easily clean up the Paris Pro Wok and put it right away to save extra steps during kitchen cleaning up.
Beauty Gifts She'll Love
Treat her this Mother's Day with lip care products from Lique Cosmetics. Their products cruelty-free and are made with all natural ingredients. Get started with their line with a customized Lip Bundle to try out a variety of favorite lip products from a rich gloss to a smudge proof lip paint and all your favorite lip products! I really loved the color and texture of the gloss and the lip balm felt amazingly hydrating!
Picking colors can be difficult, so here are swatches of the colors I got to try. Shown in color order from bottom to top, is their: Lip Balm in Fiesty/Vanilla, Creme Lipstick in Flawless, Matte Lip Paint in Doll Face, Lip Plumper in Radiant, Lip Gloss in Bombshell, and a Lip Definer in Sweet Thing. You can find Lique products at Target, Kohl's and their website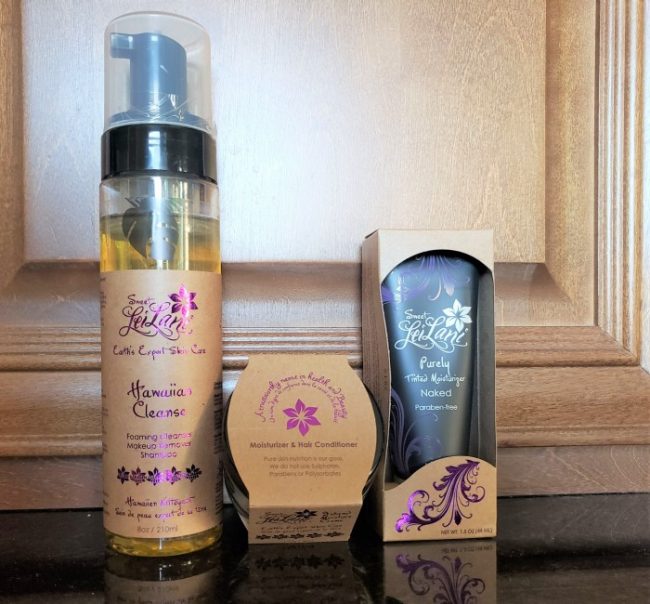 Treat her with plant powered products made with all clean ingredients by Sweet LeiLani. The brand started with the founders volunteer work with surgeons that treated cancer, burn, and trauma patients. LeiLani, who has over 30 years experience working in Film and T.V. as a Makeup and Hair artist, was ahead of the curve in creating clean, non toxic, vegan complexion products infused with skin care. Sweet LeiLani delivers products that are gluten, soy, and cruelty free and even safe for those with sensitive skin.
Try the Hawaiian Foaming Cleanser that's good for just about everything — body wash, makeup remover, shampoo, even a brush cleaner! Or boost the moisture in your hair with the help of Island Moisture that works as a Day/Night Cream and a hair conditioner in one! Purely Tinted Moisturizer helps even out skintone while giving you a subtle glow all while boosting collagen production and enriching the skin with essential vitamins.
Which of these Mother's Day gift is the perfect gift for someone in your life?